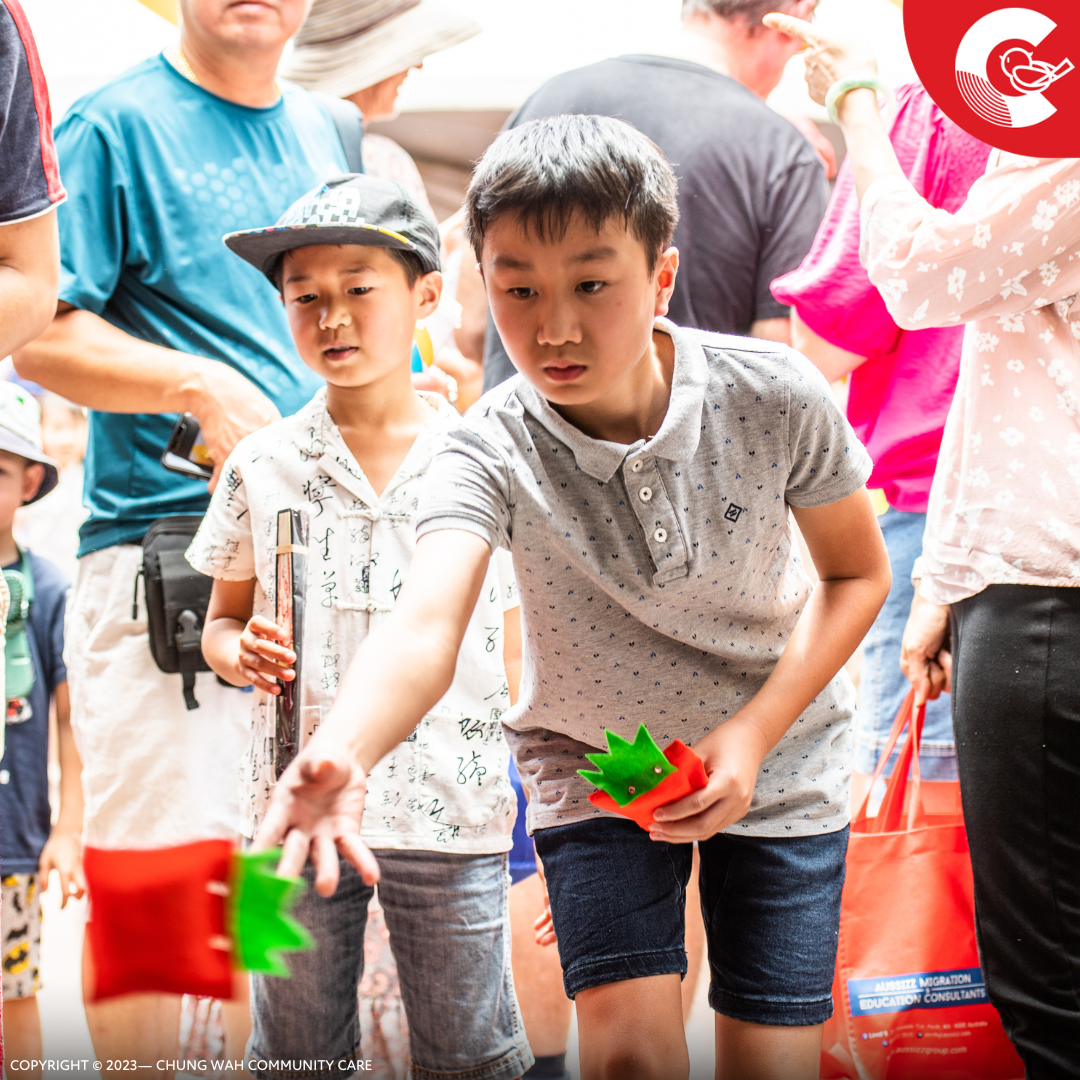 A joyous vibe fills the air, and time flies when you're having fun! The Perth Chinese New Year Fair was definitely one that's unforgettable for many. Chung Wah Association has greatly supported promoting Chinese Lunar New Year culture in Western Australia since 2012. In fact, this fair is the most prominent cultural event of the year, filled with rich cultural entertainment, arts and crafts workshops, competitions, games and rides, and colourful cultural performances to celebrate the Lunar New Year.
James and Lake Streets were bustling and lively on this beautiful hot summer day, with people from all walks of life gathering at the Northbridge Piazza to celebrate the 12th annual festive cultural fair. The day began with the highly anticipated dragon dances and drumming performances to wish everyone a happy and healthy Lunar New Year.
In addition, promoting Chinese culture and embracing cultural diversity is one of Chung Wah CC's key missions. Therefore, we set up a booth at the Fair to celebrate the Lunar New Year with the greater community. Knowledge is power. Our team also share information on My Aged Care and Carer Gateway with the general public. To celebrate the Year of Rabbit, our booth had the most festive Lunar New Year game, "Feed Your Happiness", with many great prizes. The line filled up quickly. We introduced the 12 Chinese Zodiac, and participants tossed the three carrot-shaped sandbags into the rabbit's mouth. Winners received a grand prize of a Rabbit plush toy. To sum up, this year's Perth Chinese New Year Fair was a huge success, and our team had so much fun meeting everyone who visited our booth.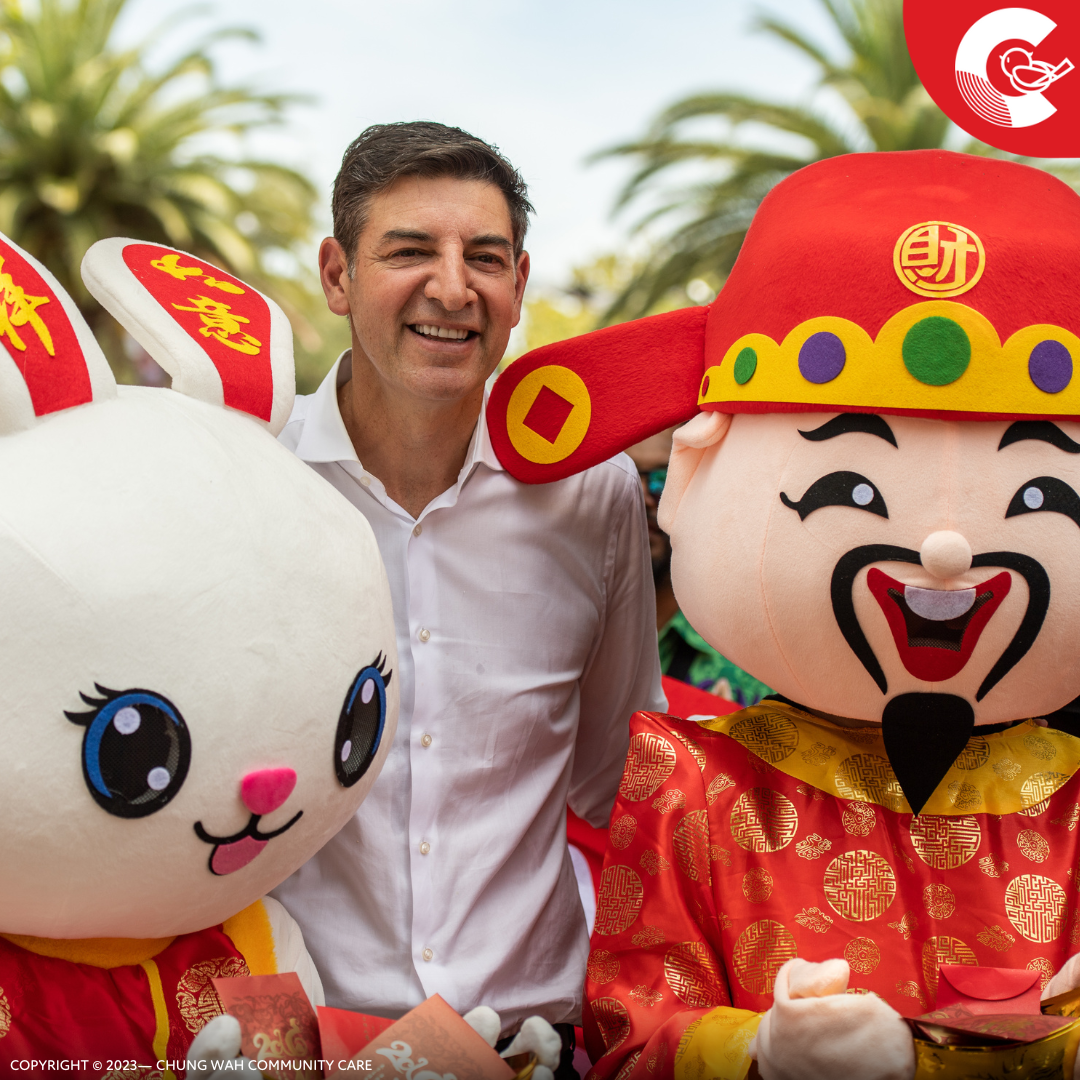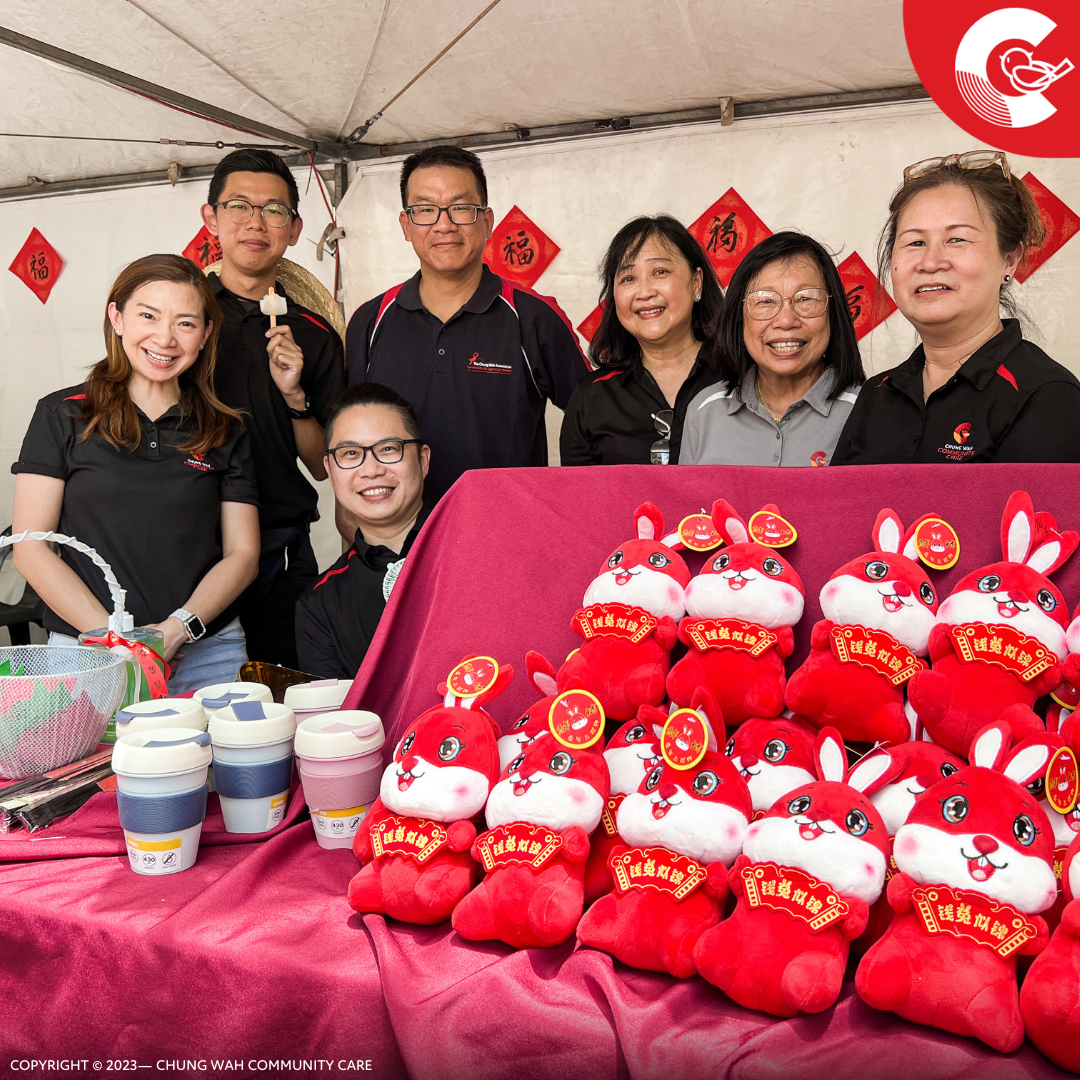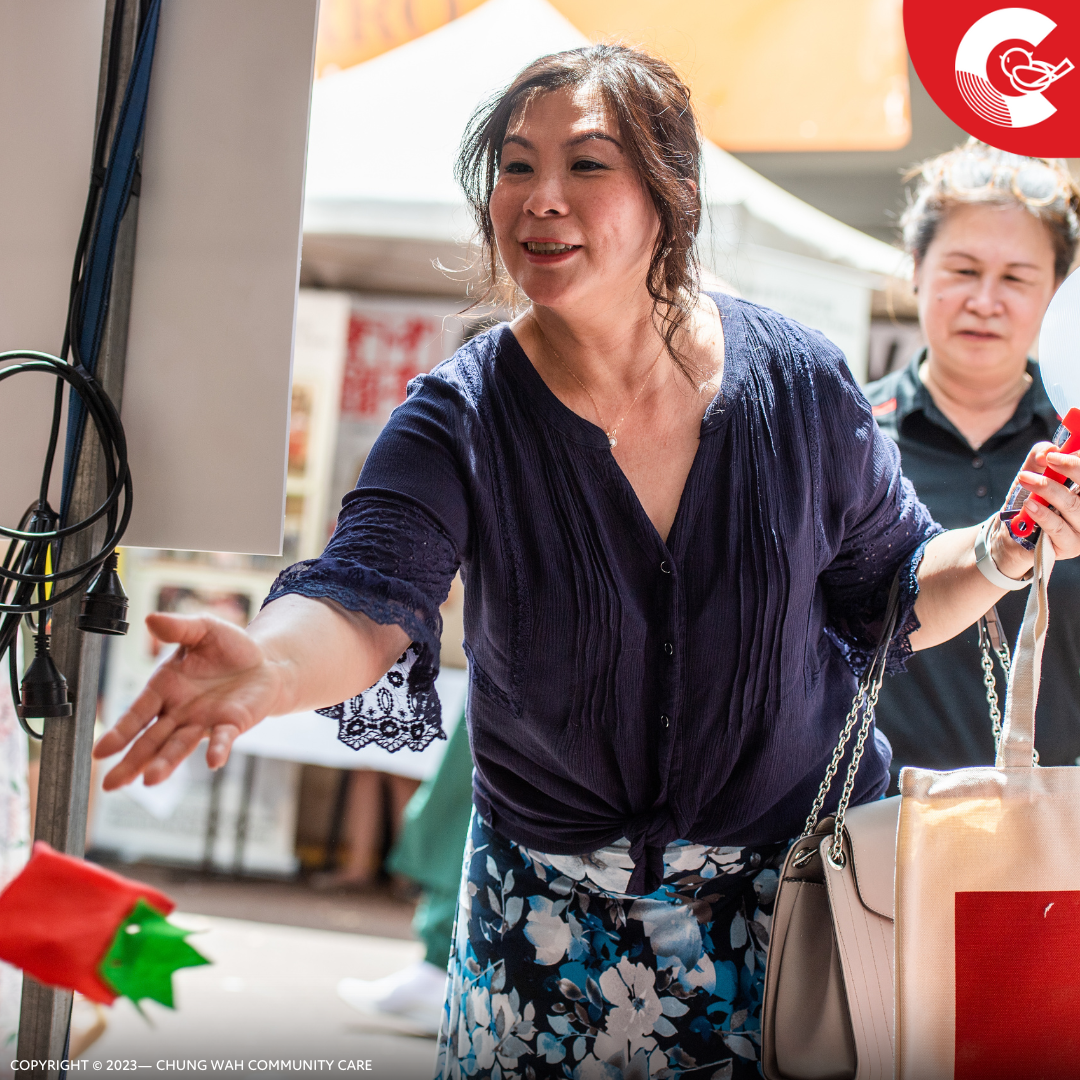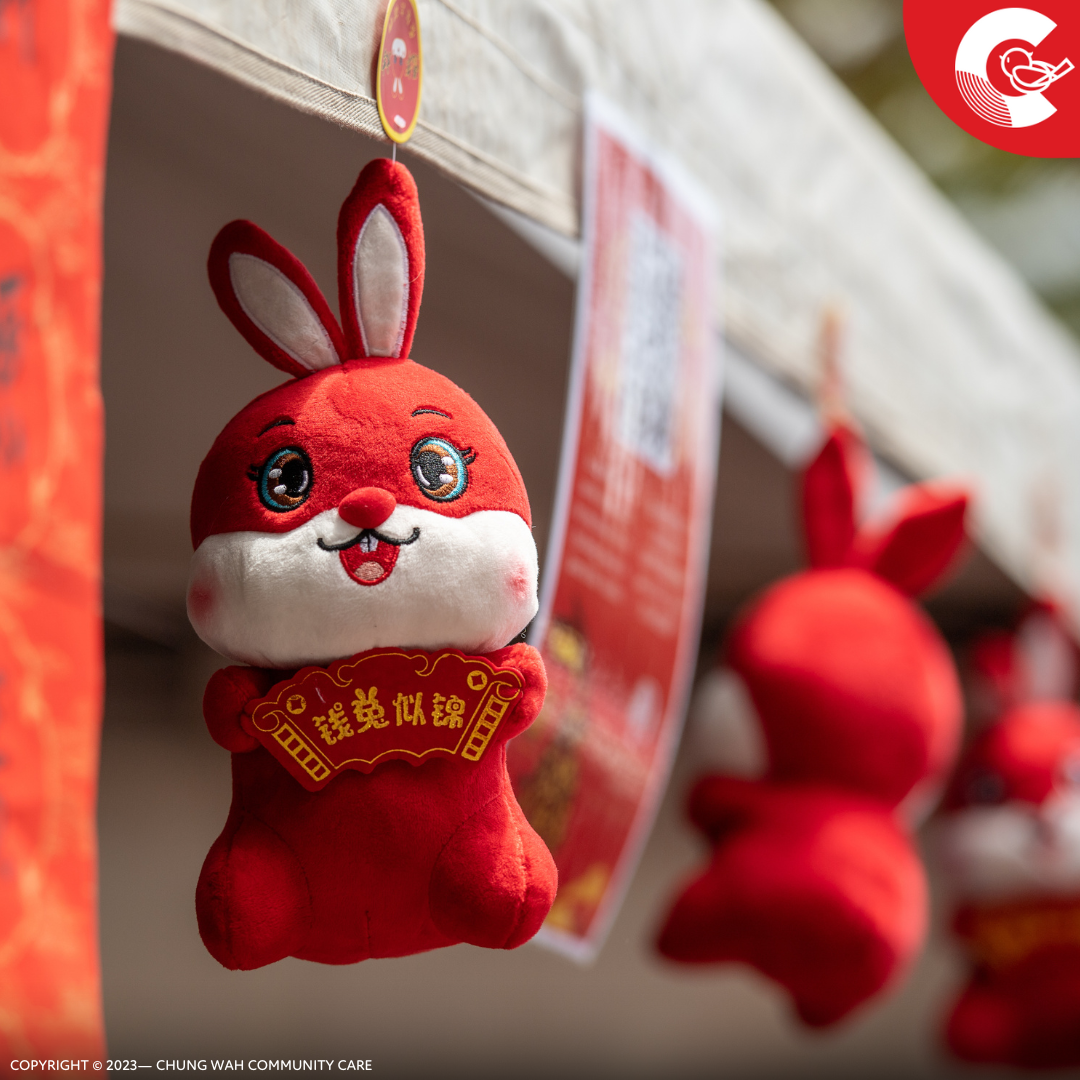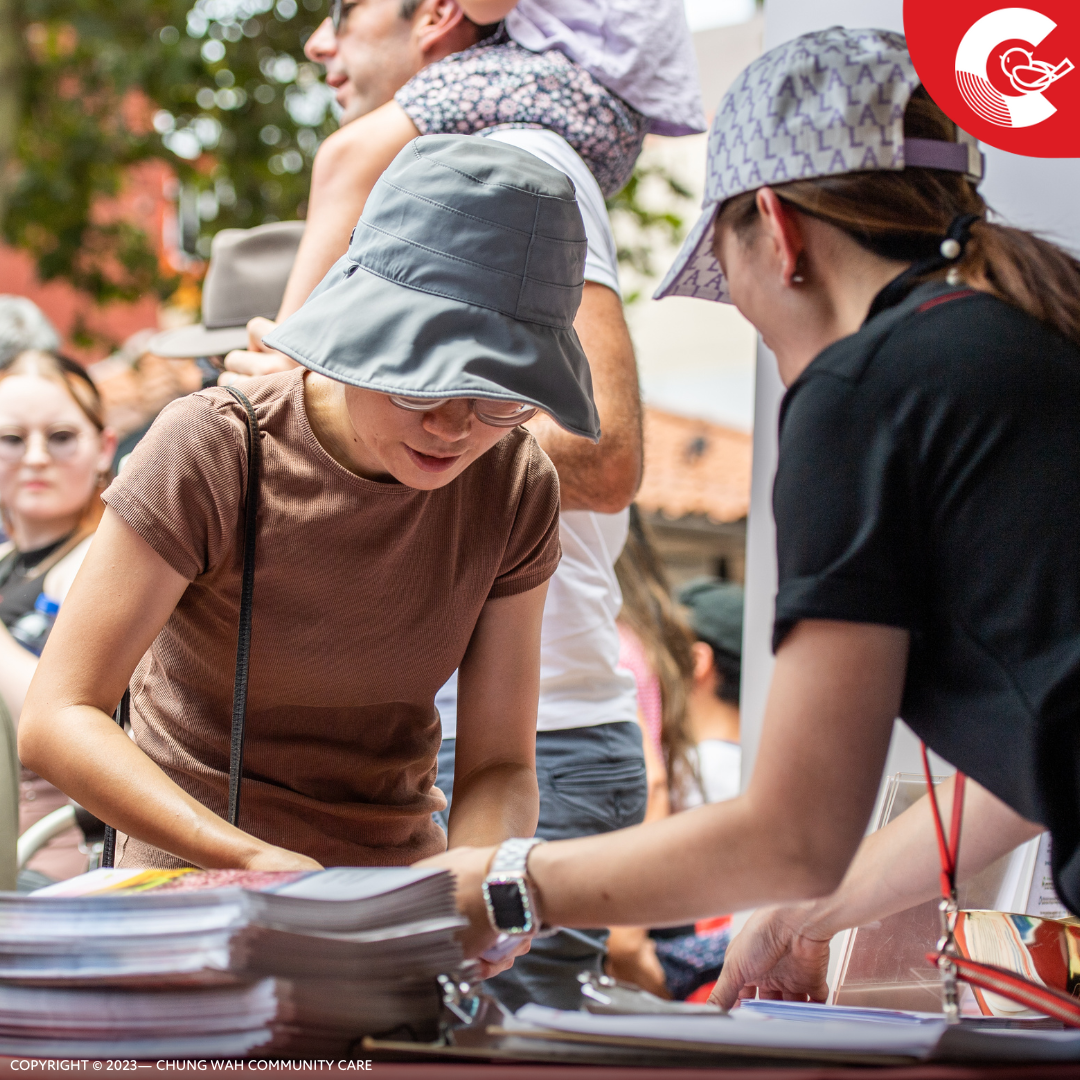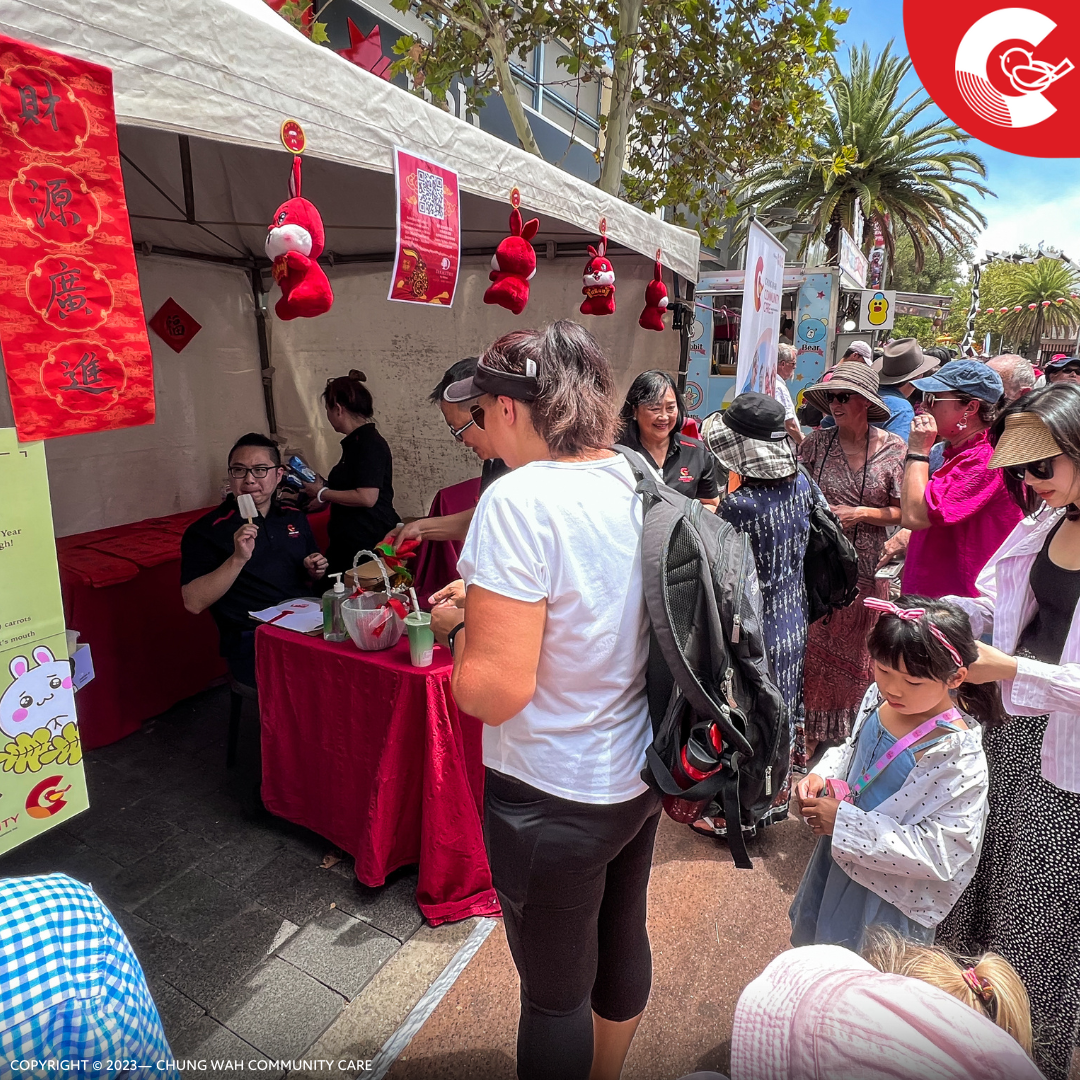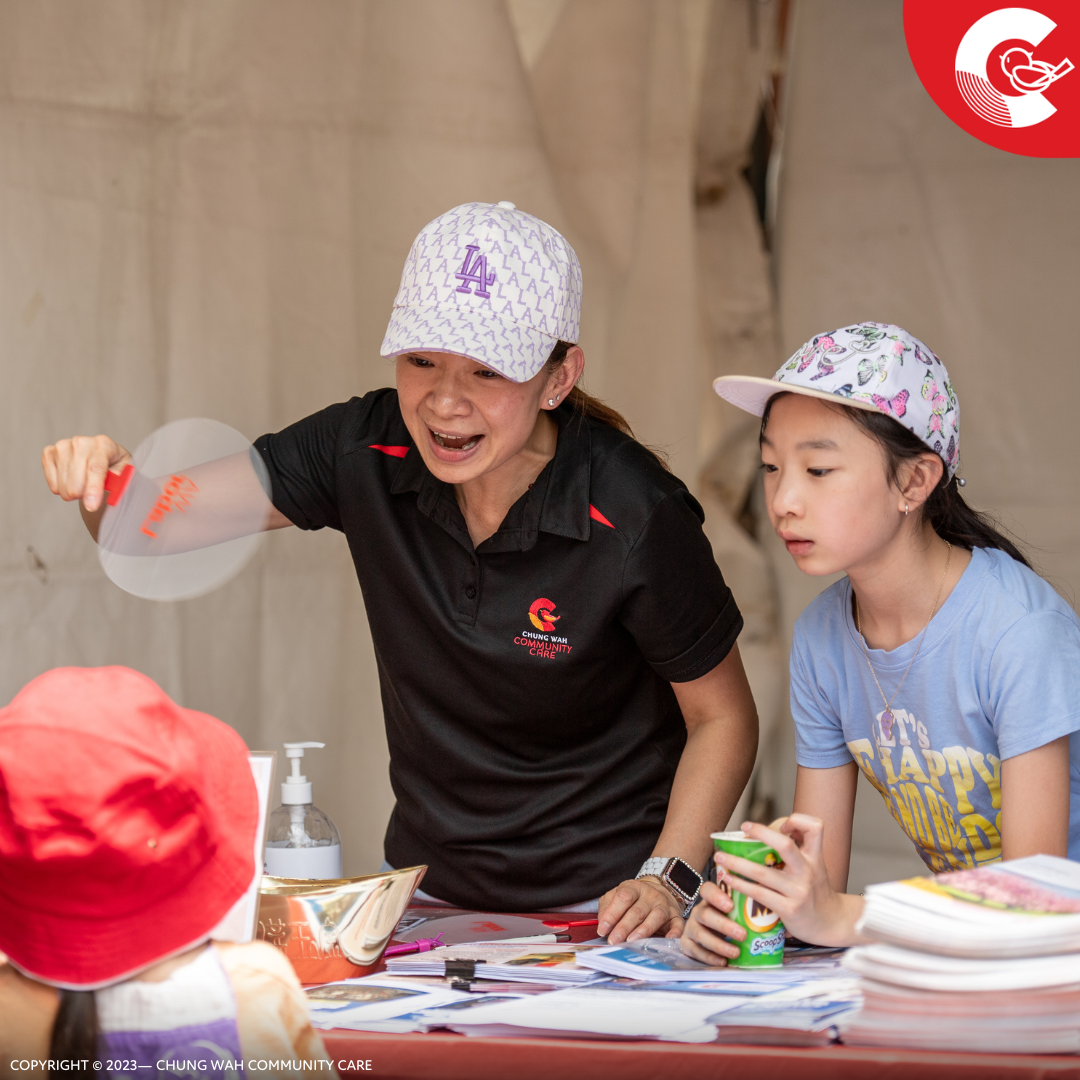 Chung Wah has been servicing the WA community since 1909, dedicated to improving the quality of life of individuals from diverse backgrounds. Moreover, Chung Wah CC has over 35 years of professional care experience helping seniors and people with disability to improve their well-being and better integrate into the community. In 2023, we are promoting our theme, "Embrace, Elevate, and Flourish," to reach far and wide with various young and old communities to build a better community for all.