CHUNG WAH CC | COMMUNITY HUBS
EXPERIENCE LIFE IN OUR COMMUNITY HUB
The Chung Wah CC Community Hubs deliver vital social engagement and care support for seniors and people living with disability. Conveniently located on the North and South of the Swan River, our community hubs play an essential role in enabling our consumers to enjoy their peers' company and participate in activities together in a safe and culturally appropriate setting. Our diverse workforce comprises staff, support workers and volunteers from over 20 cultural and linguistic backgrounds to ensure our consumers feel right at home no matter where they're from.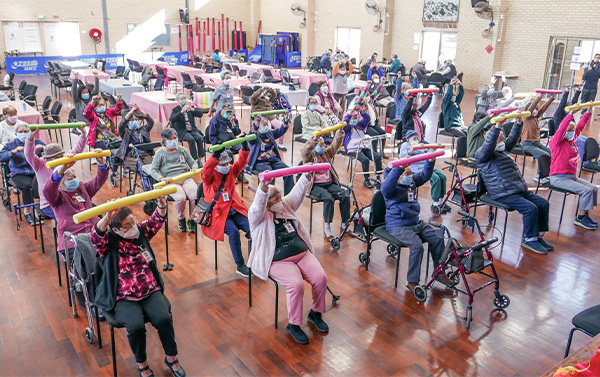 Balcatta Community Hub
18 Radalj Place, Balcatta
Our Balcatta Community Hub is a purpose-built establishment that is accessible to consumers of all physical abilities. In addition, it provides day-long respite care to our consumers and NDIS participants. Our consumers and participants can enjoy various activities ranging from guided exercise, freshly prepared food and supportive friends. Our key venue for hosting many culturally significant events, including our Chinese New Year celebration, where many of our home care consumers are gathered for their annual catchup.
Willetton Community Hub
58 Burrendah Boulevard, Willetton
Located in the vibrant multicultural suburb south of the river, the Willetton Community Hub is a warm and friendly venue where our consumers can enjoy guided exercise, freshly prepared food and heaps of games and fun activities. We also regularly host informative classes and public workshops for our community on a wide variety of wellbeing topics.