Mrs Theresa Kwok, CEO of Chung Wah Community Care, expressed her gratitude towards senior consumers at our year-end celebrations. She wished everyone good health and happiness in 2023 and invited our consumers to challenge themselves: "if you can do it, do it yourself!" It is commonly known that one of the core values of the Asian culture is that children are expected to have a high level of respect and care for their seniors. We have been taught to do everything for older people.
"This is too heavy. Let me help you".
"You should rest more. I will take care of everything".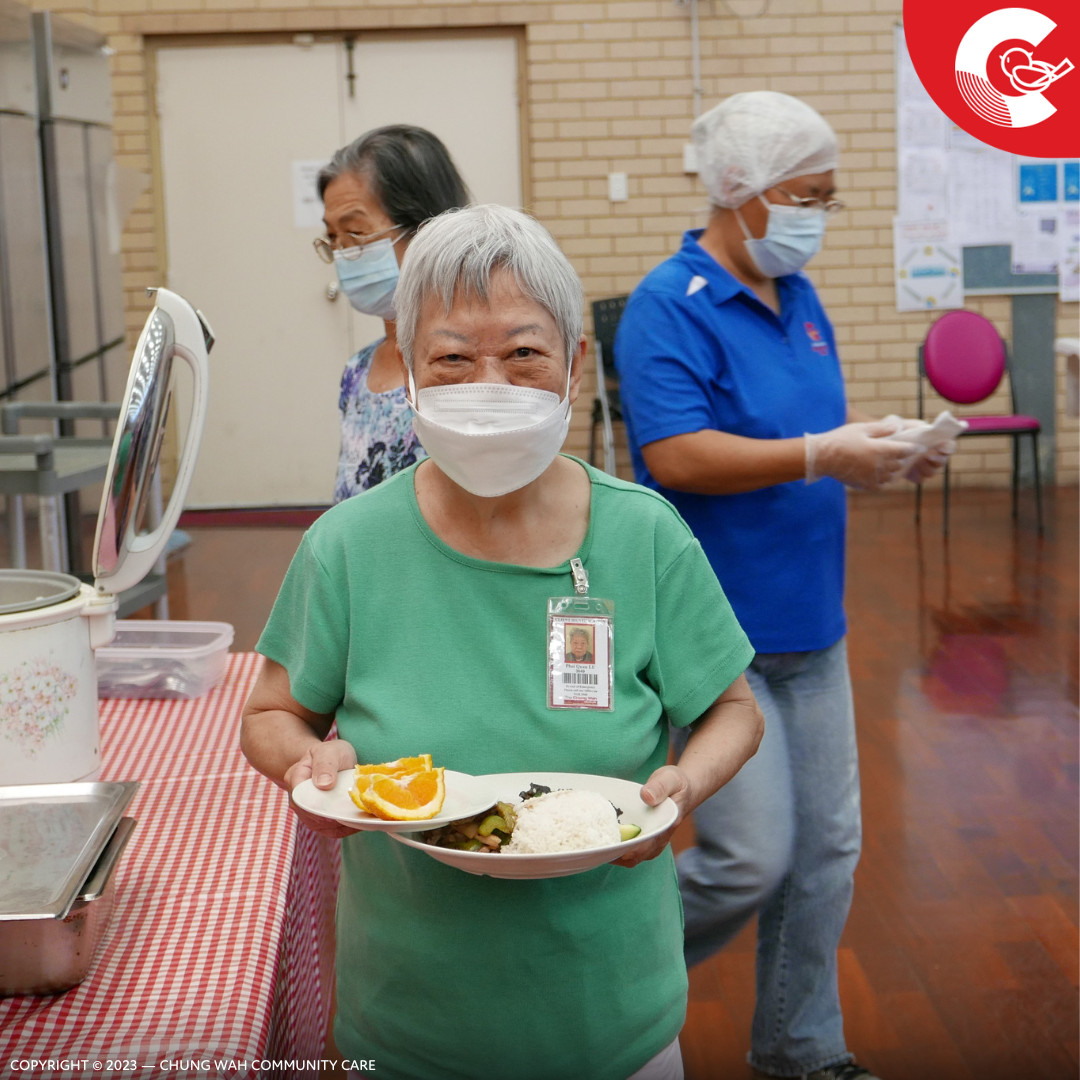 As you can see, respecting older people is the utmost important value in Asian culture. However, Mrs Kwok shares a different perspective, and it has scientifically proven to be beneficial to seniors.
A quick question: "Is doing everything for older people at home a form of respect or deprivation?"
Our bodies naturally weaken as we age, and mobility will not be as good as before, especially if seniors don't keep up with exercise and healthy living. Therefore, self-supporting care is an emerging concept in developed Asian countries. This model of care focuses on the appropriate level of assistance while maintaining a level of autonomy. Furthermore, it can enhance older people's quality of life and dignity.
For example, there was a case that an 80-year-old senior injured her back. She applied for home-care services. The frontline worker only helps to load her laundry in the washing machine but did not help her hang dry the clothes. Why? Although the senior couldn't bend down due to her back injury, she was fully capable of hanging clothes herself. The self-supporting care model only assists seniors on the part they cannot perform. Anything they can do, they do it themselves.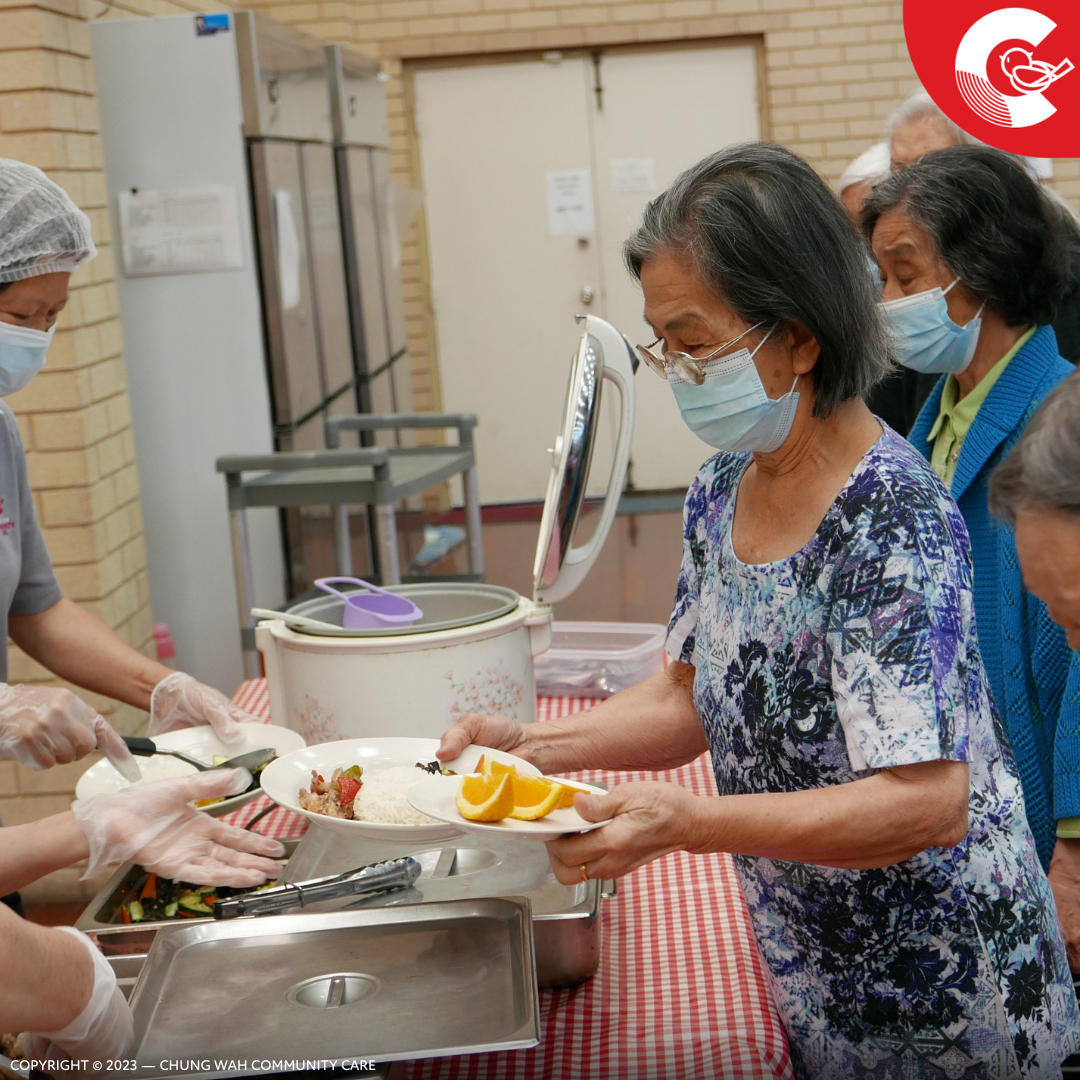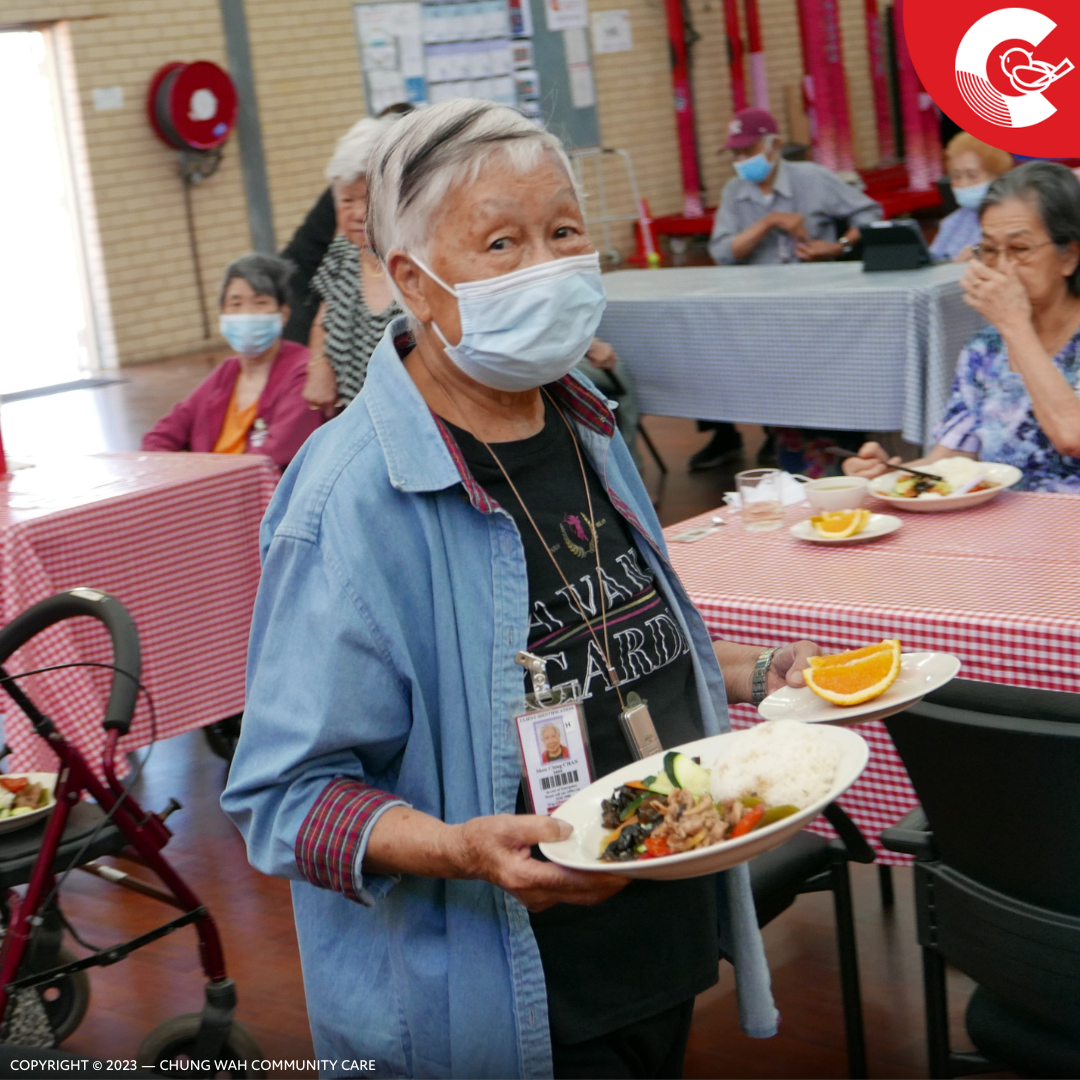 Doing everything for the seniors may be a form of respect. However, there's a better way to show appreciation and affection by letting them do what they can to enhance a greater sense of accomplishment. So, the key message here is assistance, not take over.
Chung Wah has been servicing the WA community since 1909, dedicated to improving the quality of life of individuals from diverse backgrounds. Moreover, Chung Wah CC has over 35 years of professional care experience helping seniors and people with disability improve their well-being and better integrate into the community. In 2023, we're promoting our theme, "Embrace, Elevate & Flourish", to reach far and wide with various communities, young and old, to build a better community for all.