There is nothing quite like the celebration of cultures to bring everyone closer together. So many were curious about the colour object suspended in Chung Wah CC community hubs during our Christmas celebration.
Our Chung Wah CC Latin American senior group were over the moon to share one of their most loved traditions with our community of seniors, the Pinata. So how does a simple tradition bring so much joy to our seniors? Well, Pinata is made with mud pots – or cardboard and is covered with colourful tissues and filled with candies and small toys. Recognising the artistry and history, the Mexican Pinata can be found in every shape and design imaginable such as fish, stars, rainbows, and animals. This was later brought into the Latin American culture and served as a festive activity to celebrate Christmas. It symbolises sins by striking apart the Pinata, and the candies inside represent a new beginning.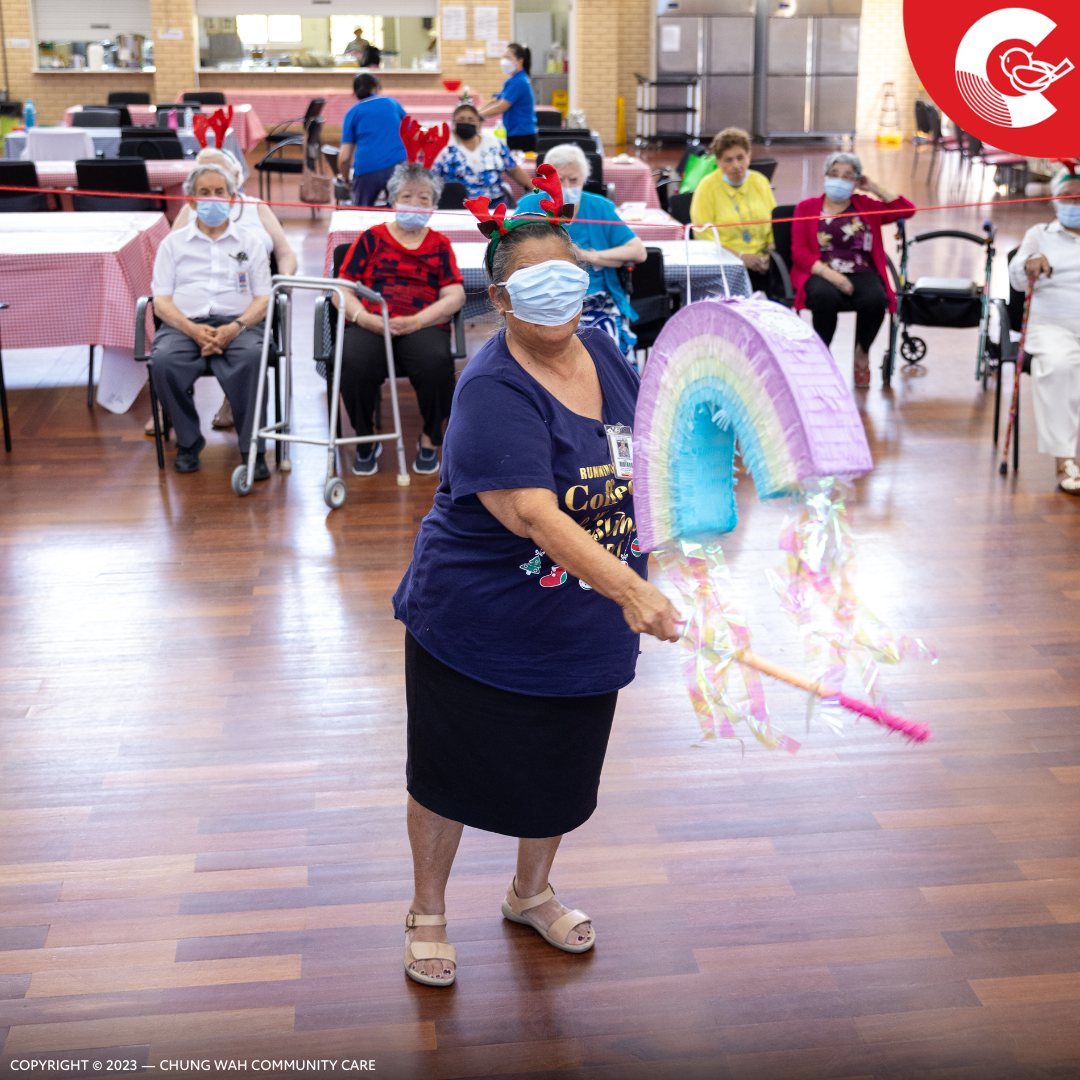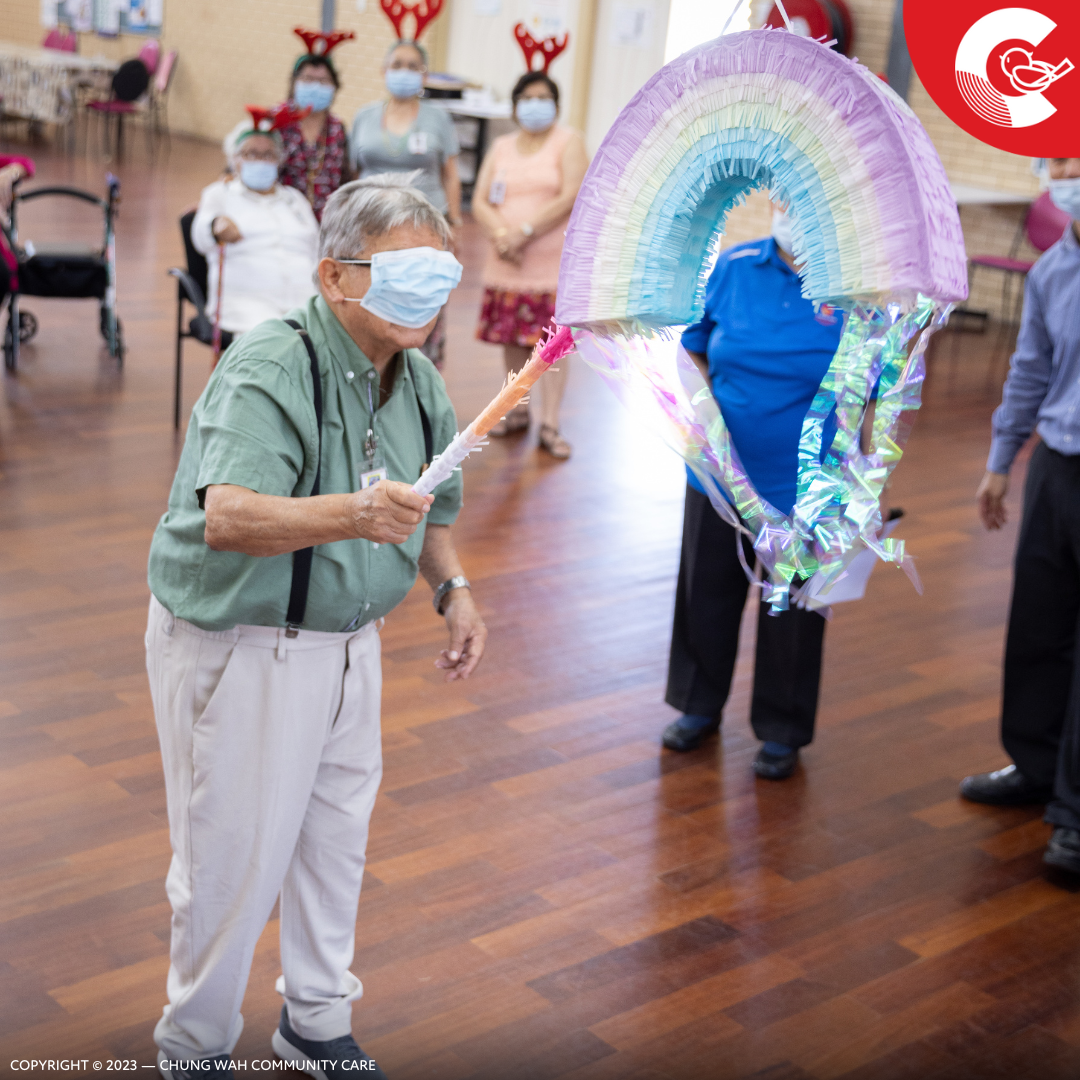 Our Senior participants were given a club while blindfolded. They took turns striking the Pinata until the candies, and small toys fell out.
"Smash it towards the left. Harder!"
"You got this. Let's go. I will break the Pinata if you can't."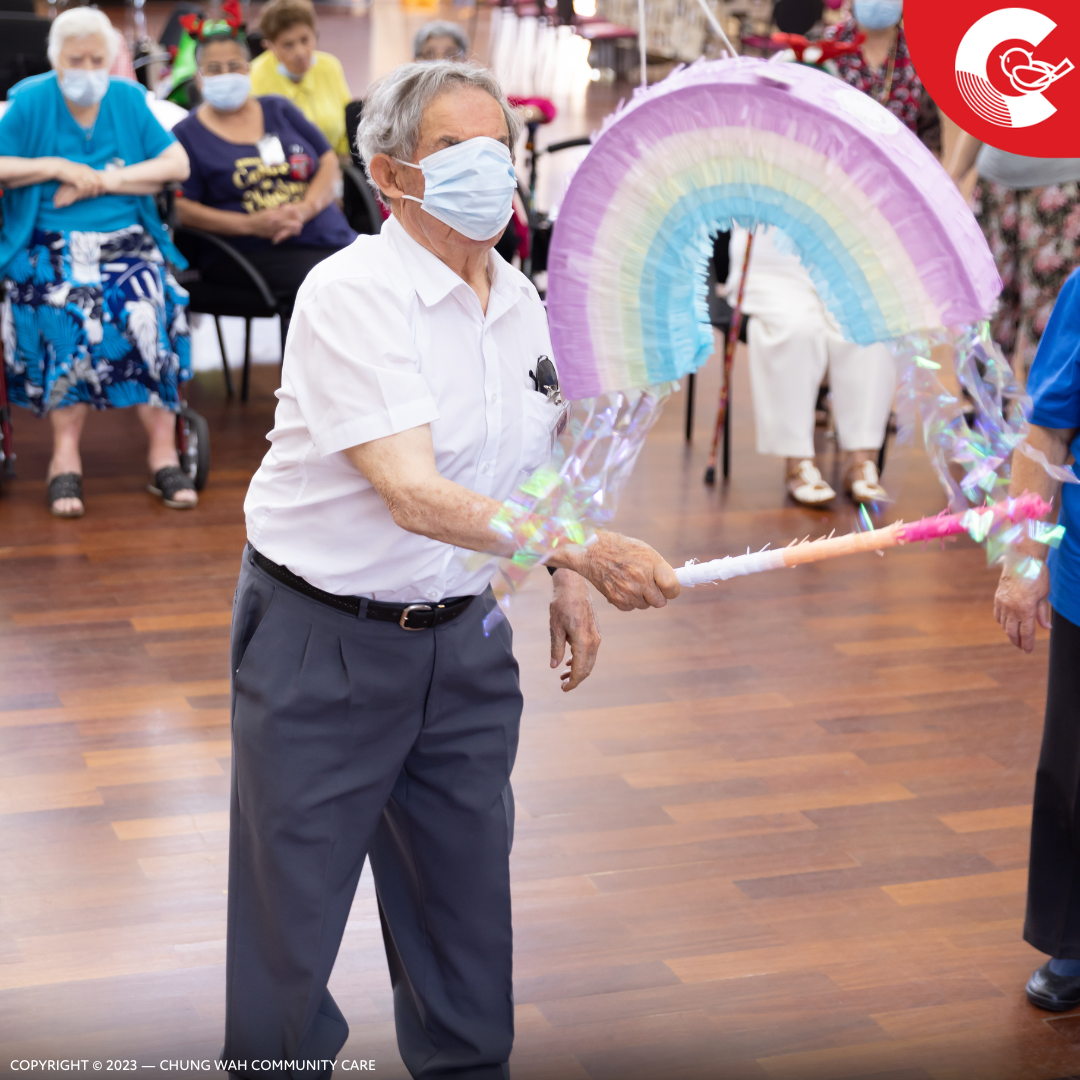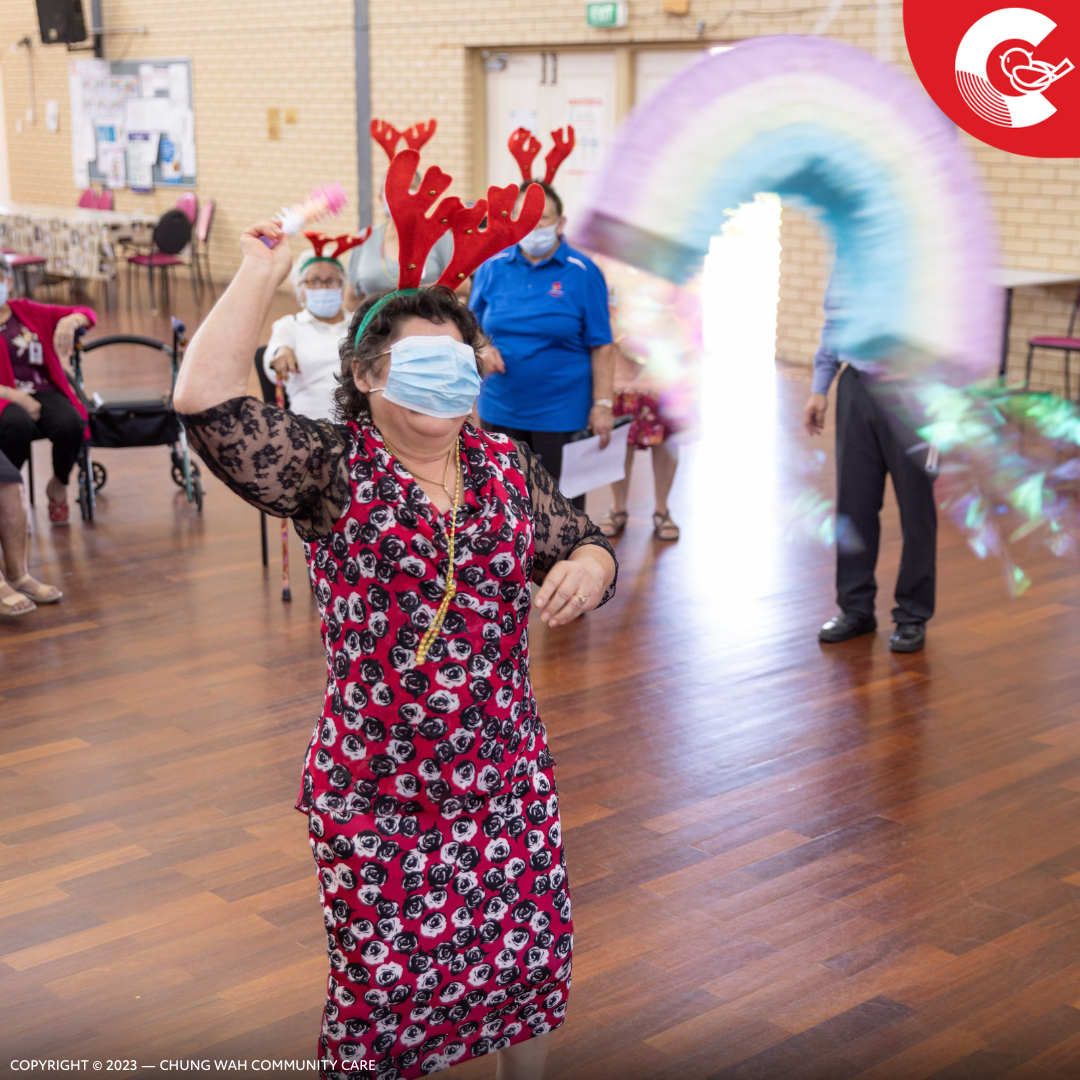 As you can imagine, the room's excitement and upbeat energy. Everyone was on cloud nine, as if they had taken a nostalgia trip back to their childhood. They kept pounding the Pinata until the candies splashed in the air, and everyone was overjoyed while collecting the many surprises from the Pinata.
Cultural diversity is one of the greatest strengths, and Australia is truly a country of multiculturalism. People came from various backgrounds, respecting and embracing each other's cultures and traditions. In turn, these festive activities excite and brighten our community hubs, expand seniors' horizons and encourage them to try new things.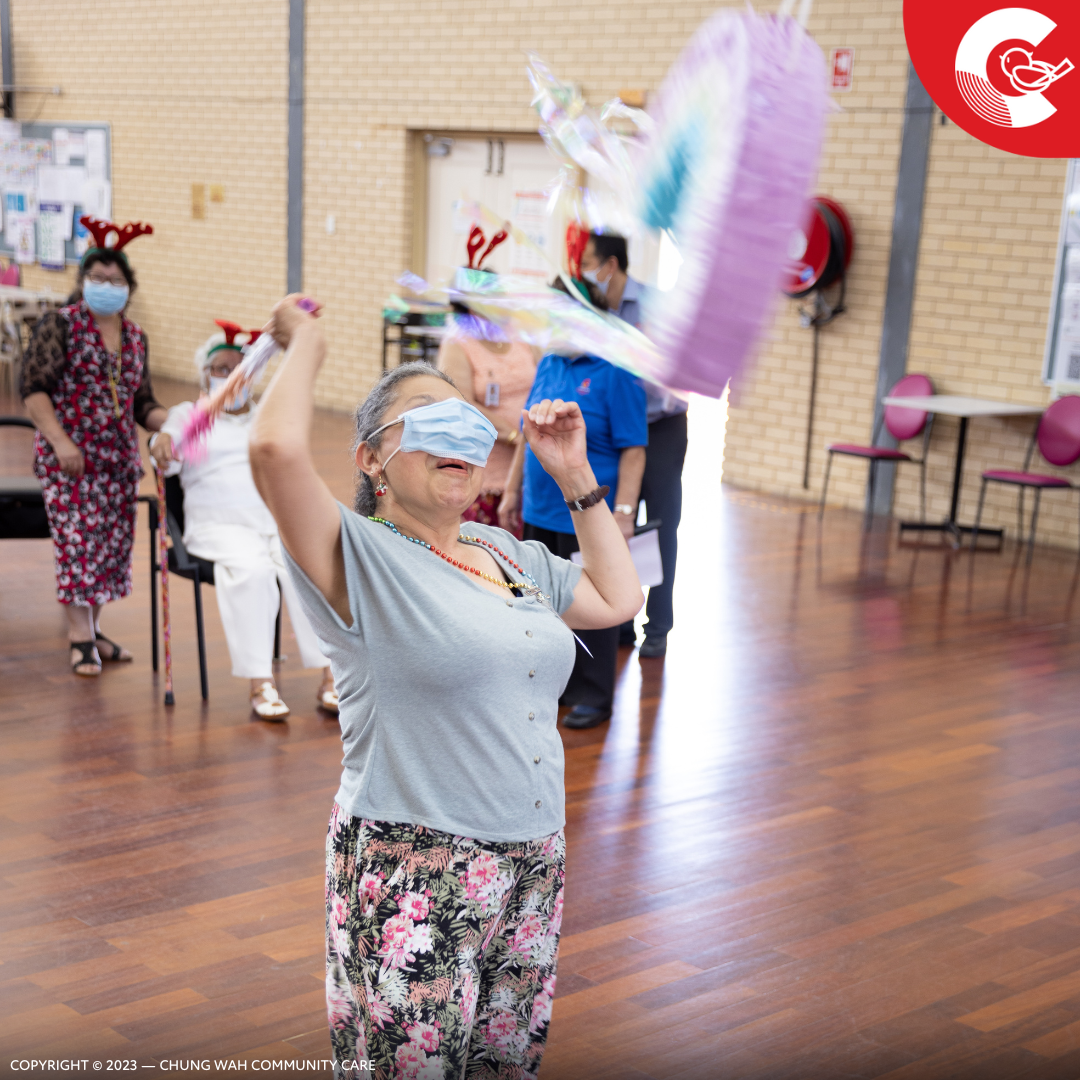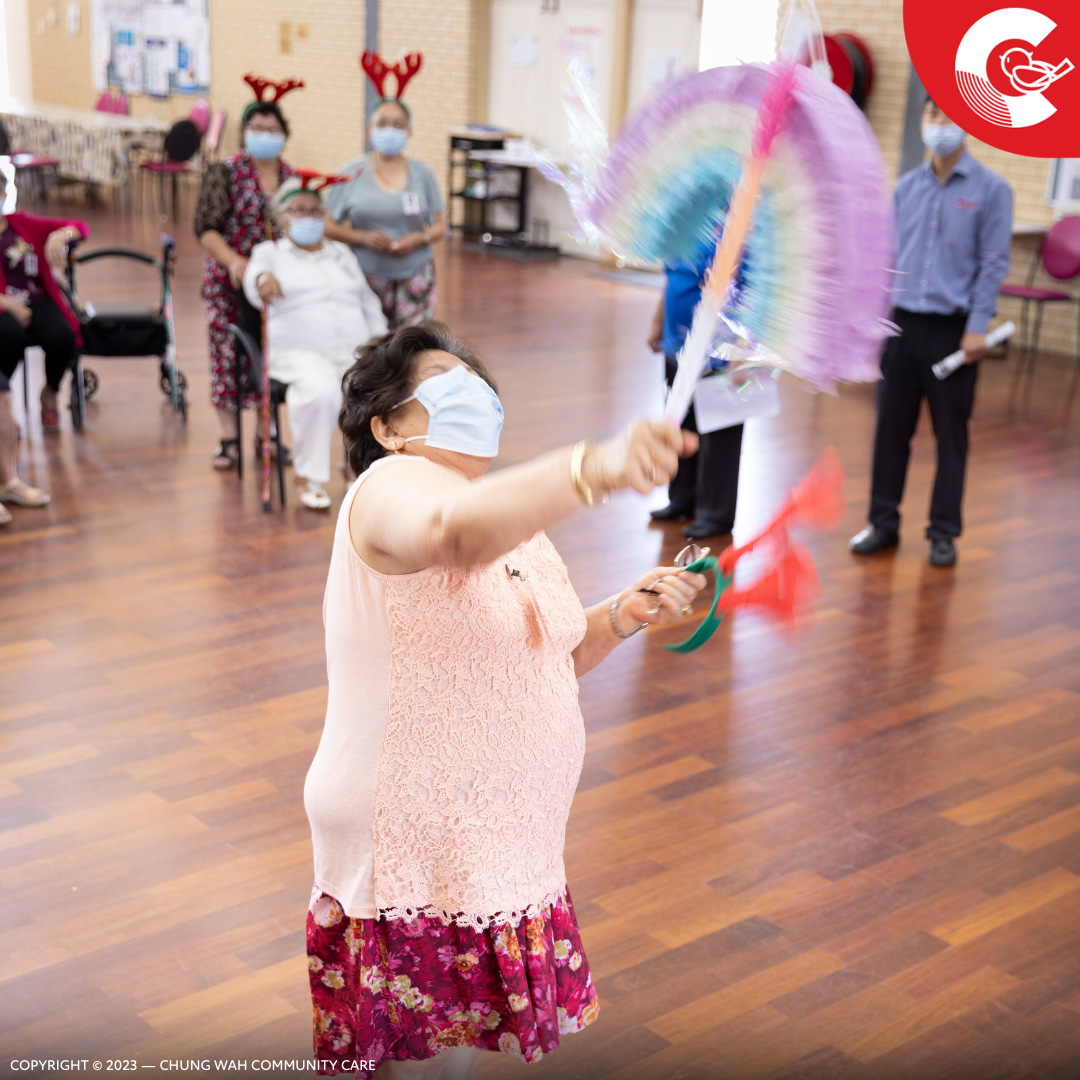 Our seniors were especially interested in the Pinata tradition as they're looking forward to celebrating the upcoming Lunar New Year. Furthermore, this year is "Gui Mao" year, an excellent opportunity for Chinese and Vietnamese seniors to share each other's perspectives on whether the Mao Year is the year of the Rabbit or the Year of the Cat in the twelve zodiac signs.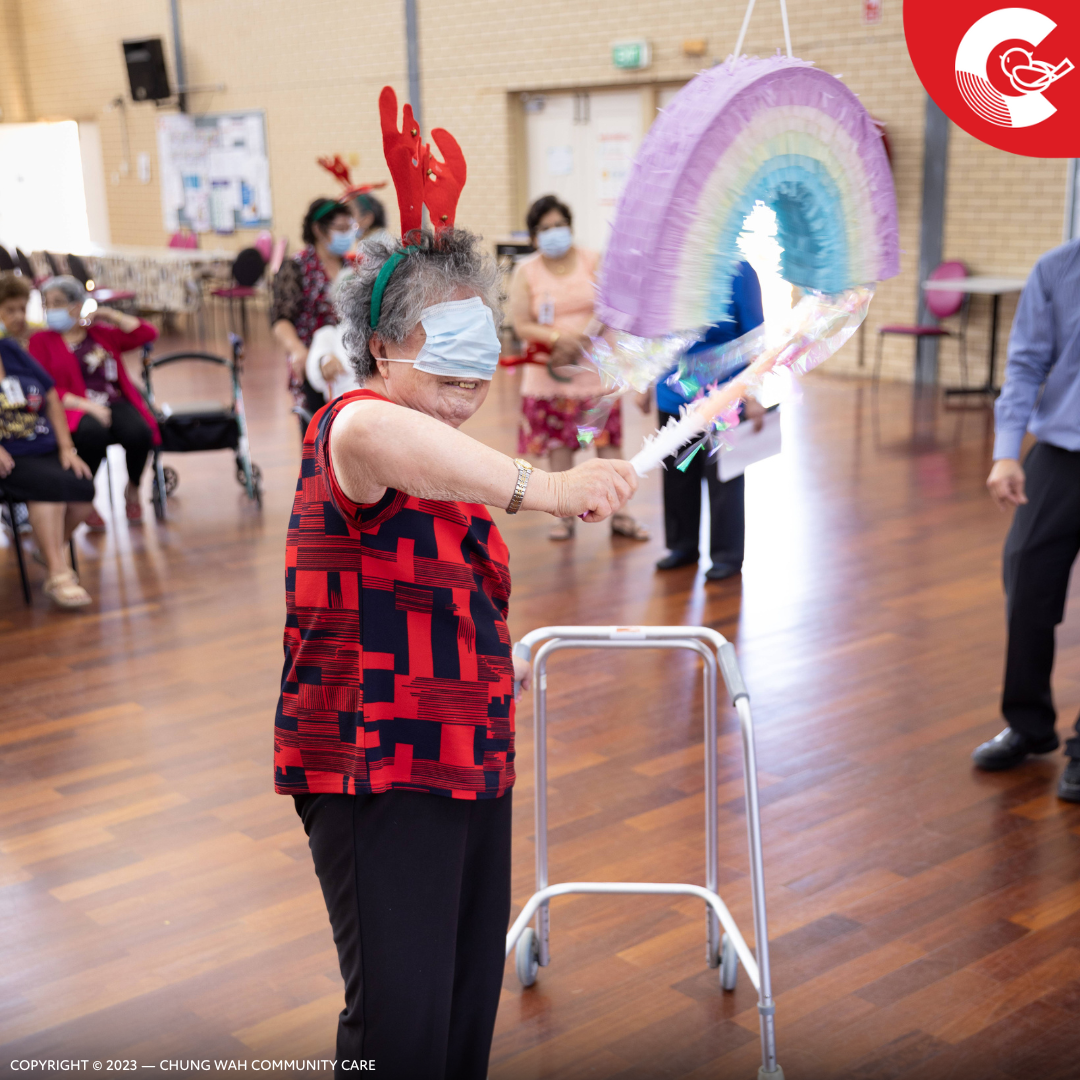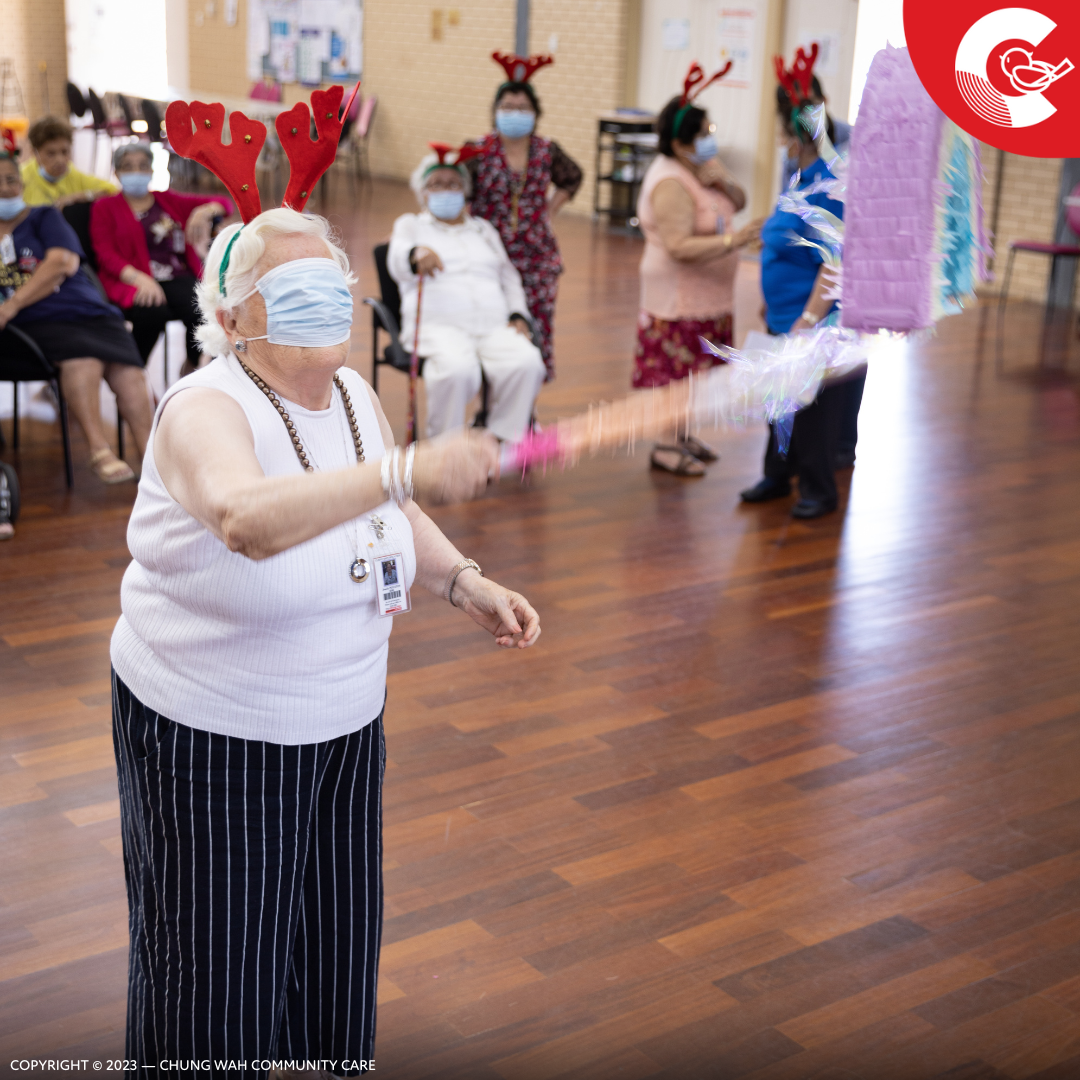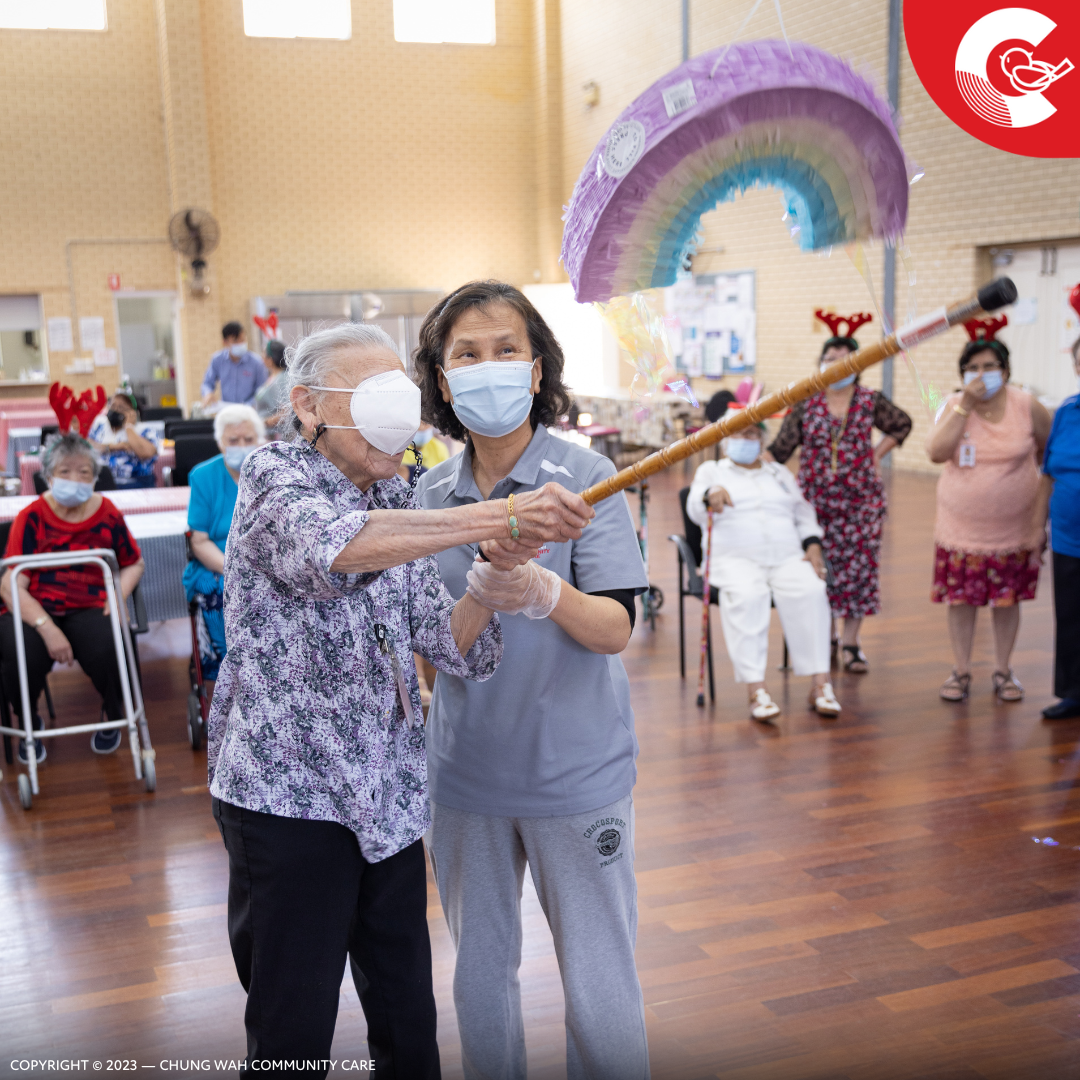 Chung Wah has been servicing the WA community since 1909, dedicated to improving the quality of life of individuals from diverse backgrounds. Moreover, Chung Wah CC has over 35 years of professional care experience helping seniors and people with disability improve their well-being and better integrate into the community. In 2023, we're promoting our theme, "Embrace, Elevate & Flourish", to reach far and wide with various communities, young and old, to build a better community for all.