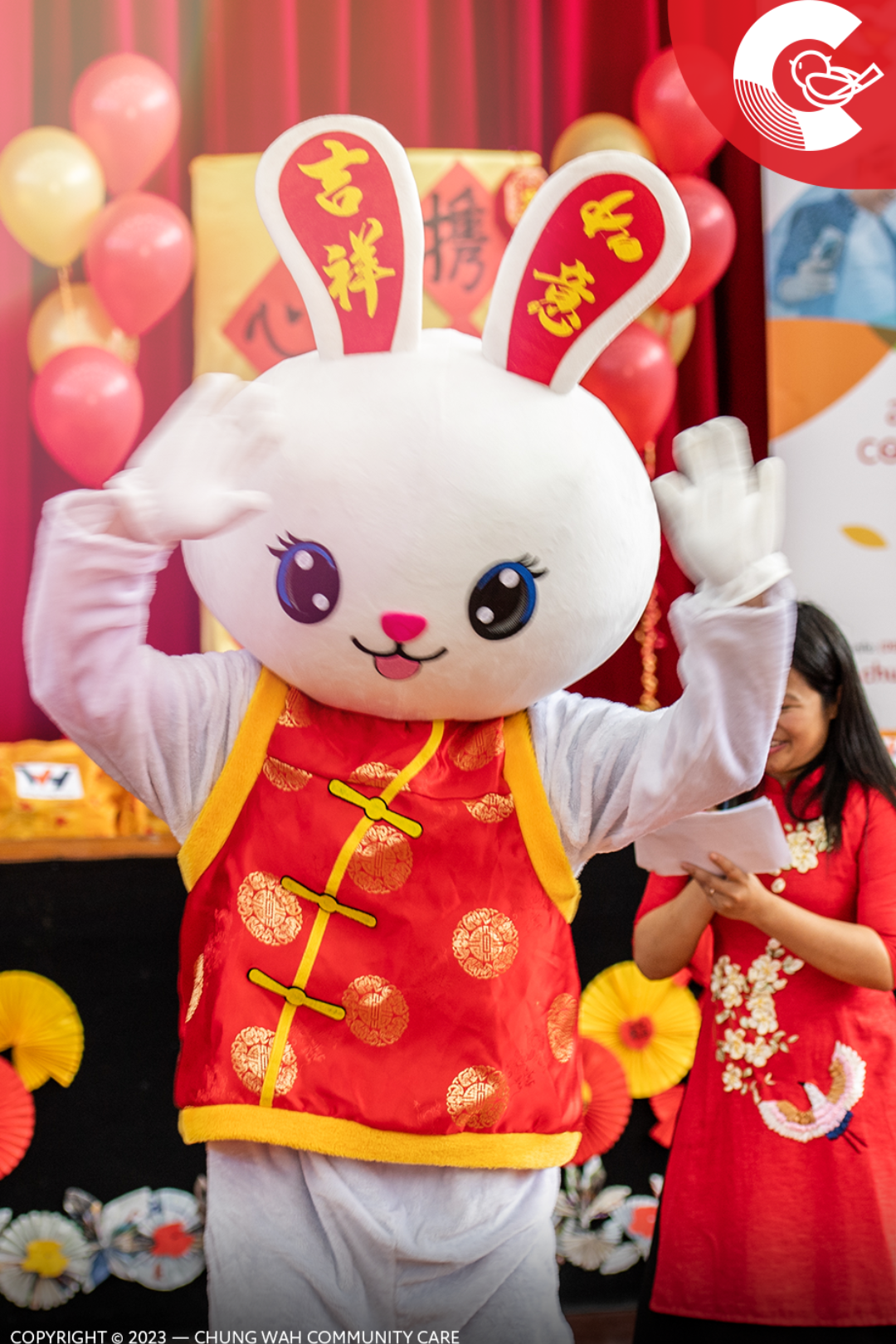 On 31st January, Chung Wah Community Care (Chung Wah CC) hosted its 11th annual new year longevity Luncheon at the Balcatta Hub. We were honoured to have invited the Minister for Regional Development; Disability Services; Fisheries; Seniors and Ageing, Hon. Don Punch MLC and Stirling Mayor Mark Irwin to celebrate this year's Chinese New Year with us.
Improving the quality of life for people from diverse backgrounds is one of our core mission. Our guests had the opportunity to share the journey with our seniors as they enjoyed life with dignity and respect. They constantly learn and try new things through our nurturing and educational Evergreen College. Over time, they have boosted the inner sense of belonging and are better integrated into community life through our services and high-quality programs. They proudly say: "Australia is my home!"
We kicked off our Longevity Luncheon with some upbeat music and welcomed the cat and rabbit mascots to the centre stage. In 2023, the Lunar New Year is the Year of the Rabbit for the Chinese. It is also the Year of the Cat for the Vietnamese. Although there is a slight cultural difference between both cat and rabbit, we all celebrate the festival with joy regardless of what you call this Lunar New Year, Chinese New Year or Spring Festival. We wish you a healthy and prosperous year. May all your wishes be fulfilled.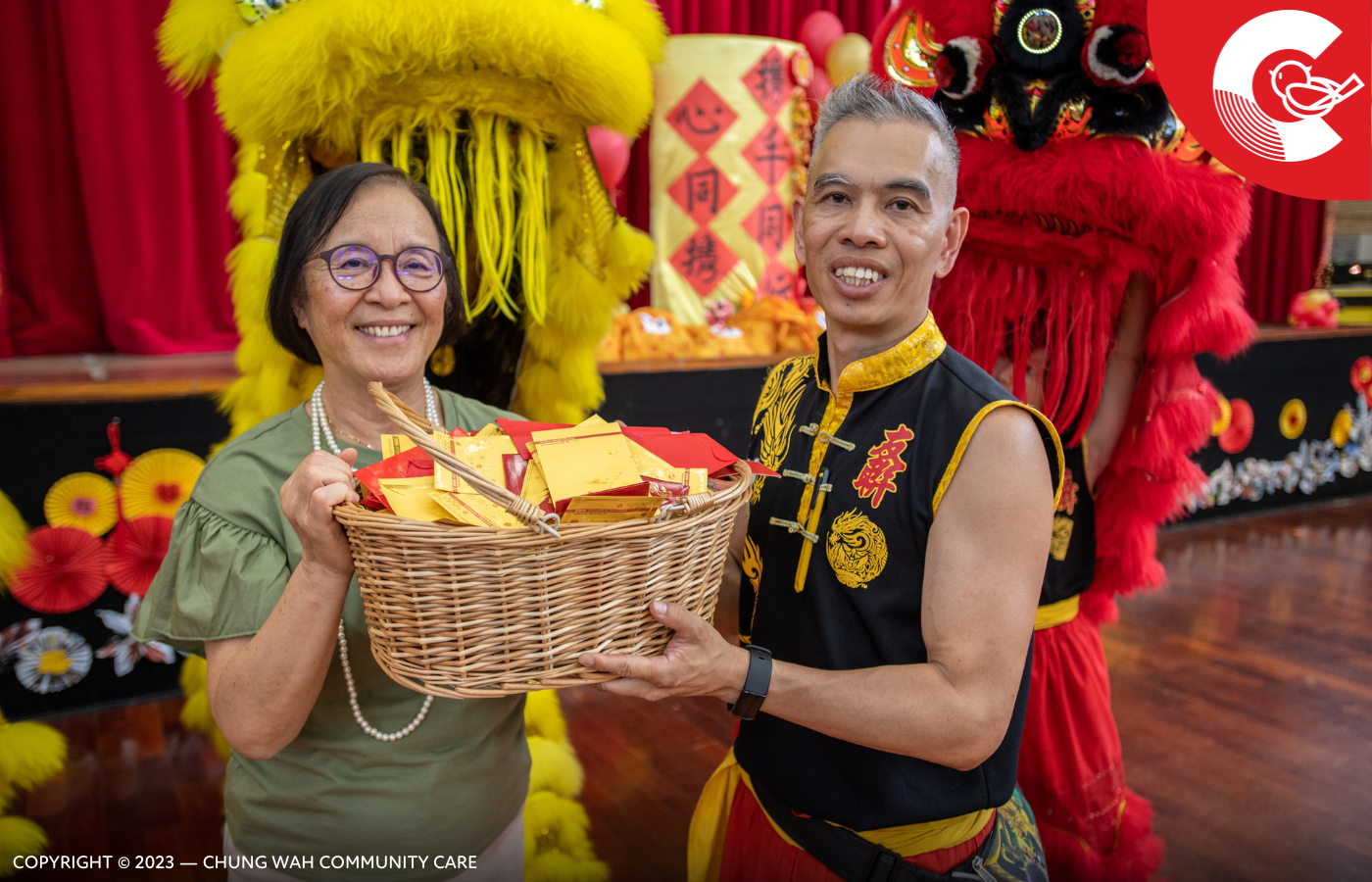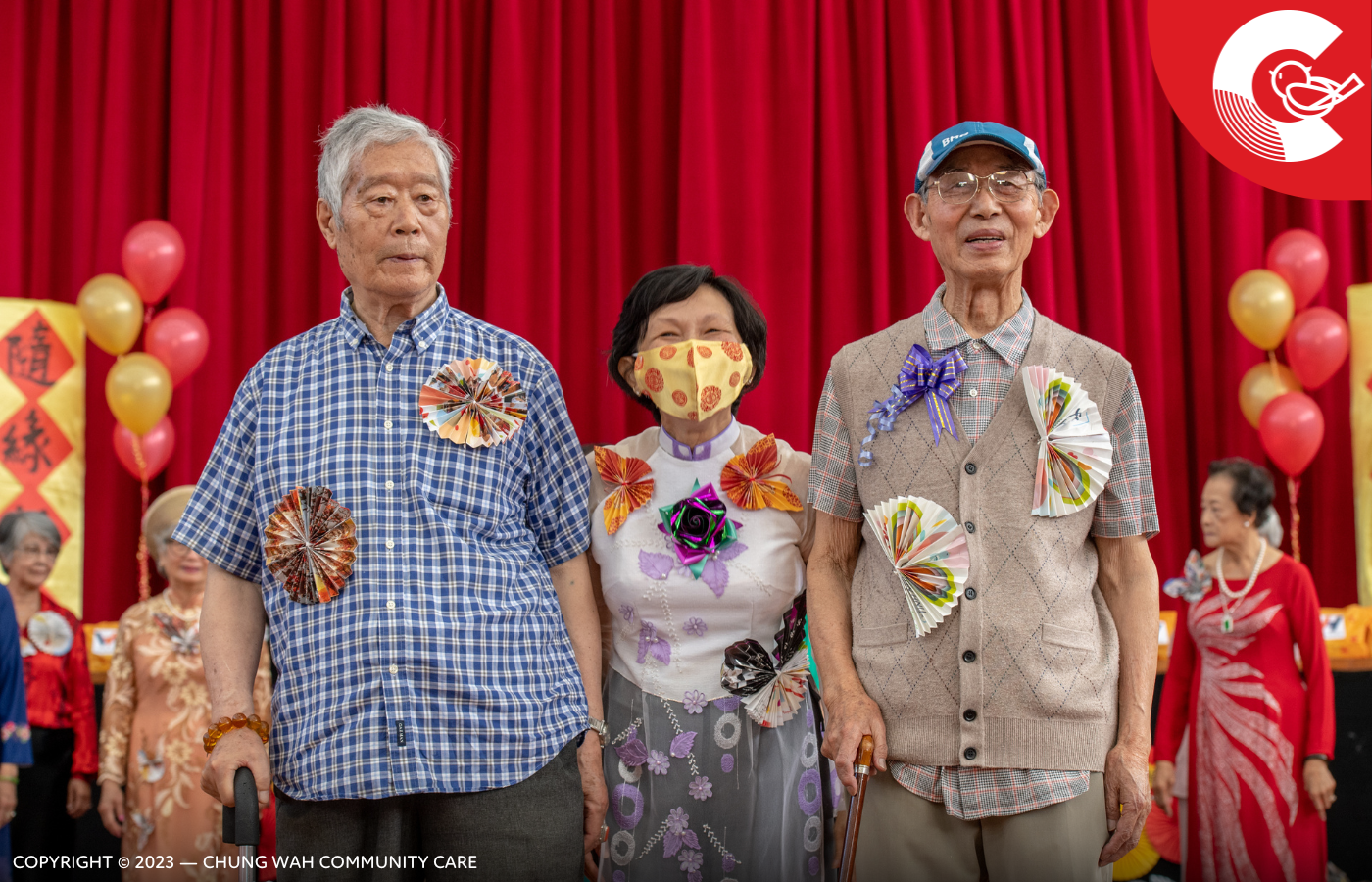 Australia is truly a multicultural nation that embraces diversity. Being a part of this great nation also means extending contributions to the communities through environmental conservation. Our Fashion Show enabled our seniors to showcase their best version of themselves by displaying their distinctive cultural clothing. They took the stage with great confidence and enjoyed the golden era of their time. Protecting our environment is everyone's responsibility. Our seniors used the 3R concept - Reduce, Reuse, and Recycle to embellish their clothing.
Our guests enjoyed the stunning display of lion dances and roaring drums performances and collected red packets donations to those in need. This year, the donations will be contributed to the people affected by the flood disaster in Kimberly. CEO of Chung Wah CC also encouraged seniors to show support and care to those in need. Together, let's help them rebuild the community.
Thanks for all the planning and hard work of our staff and volunteers, and a special thanks to the performing groups, consumers, staff and volunteers for this year's stunning performances.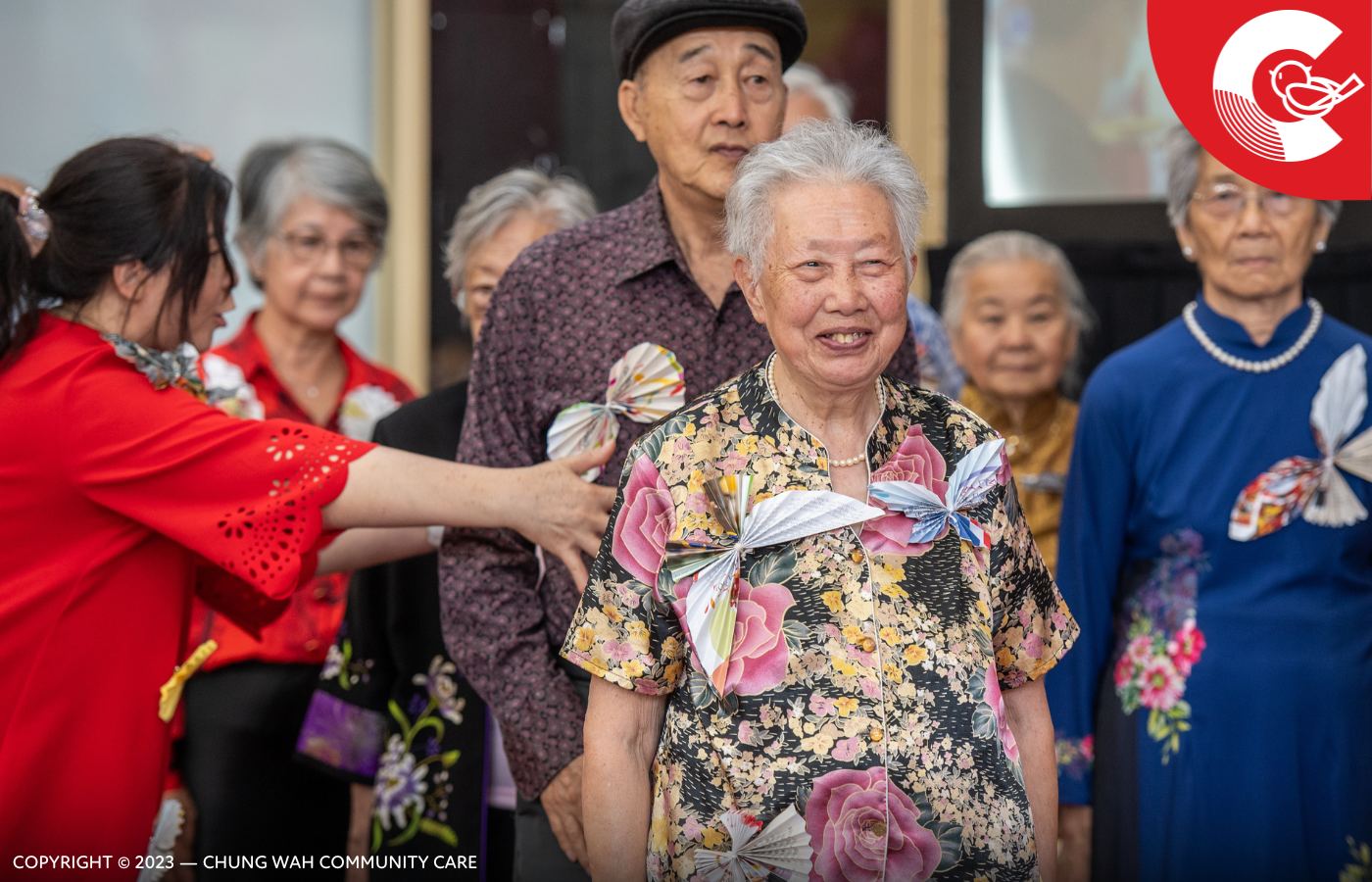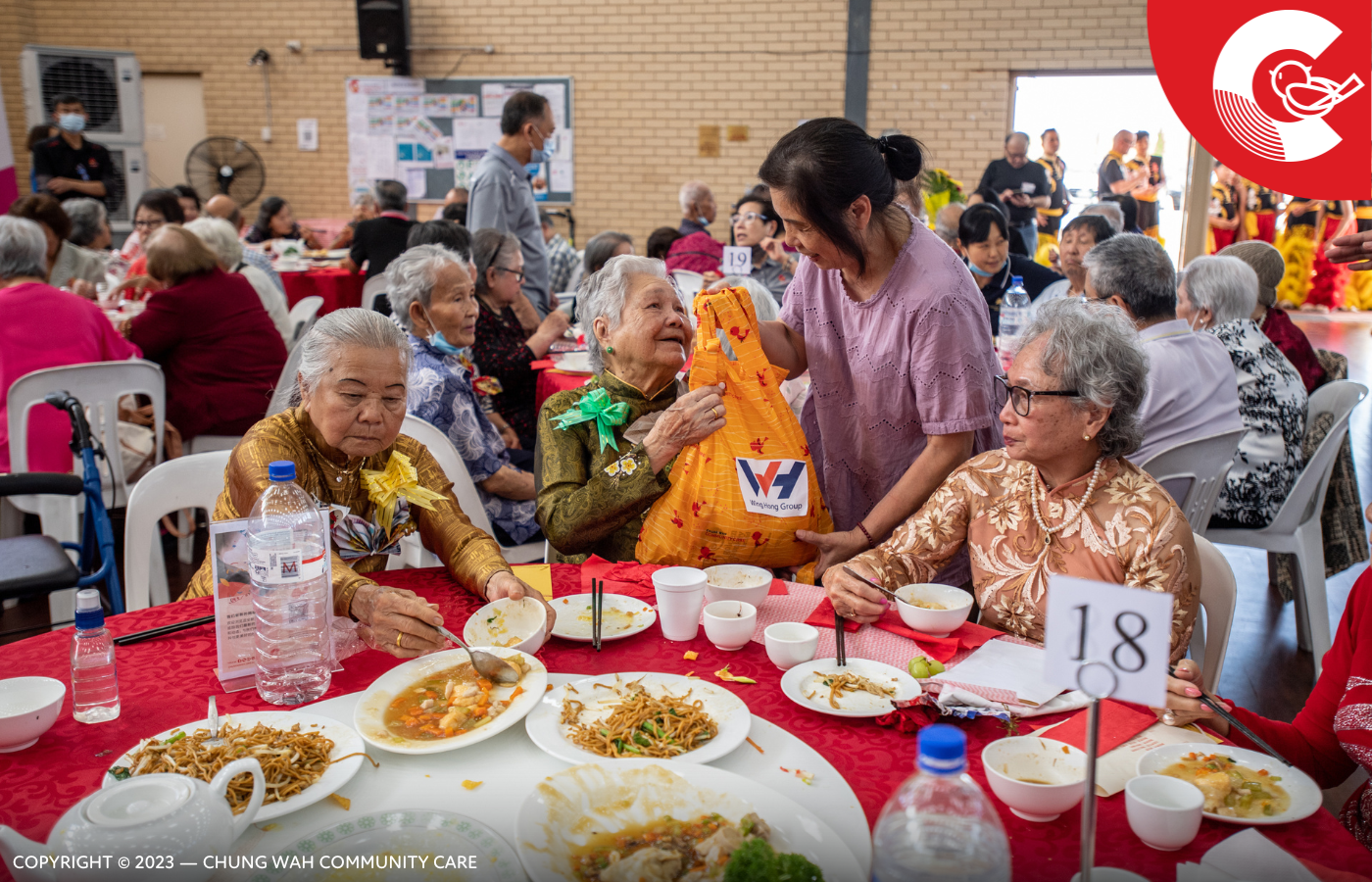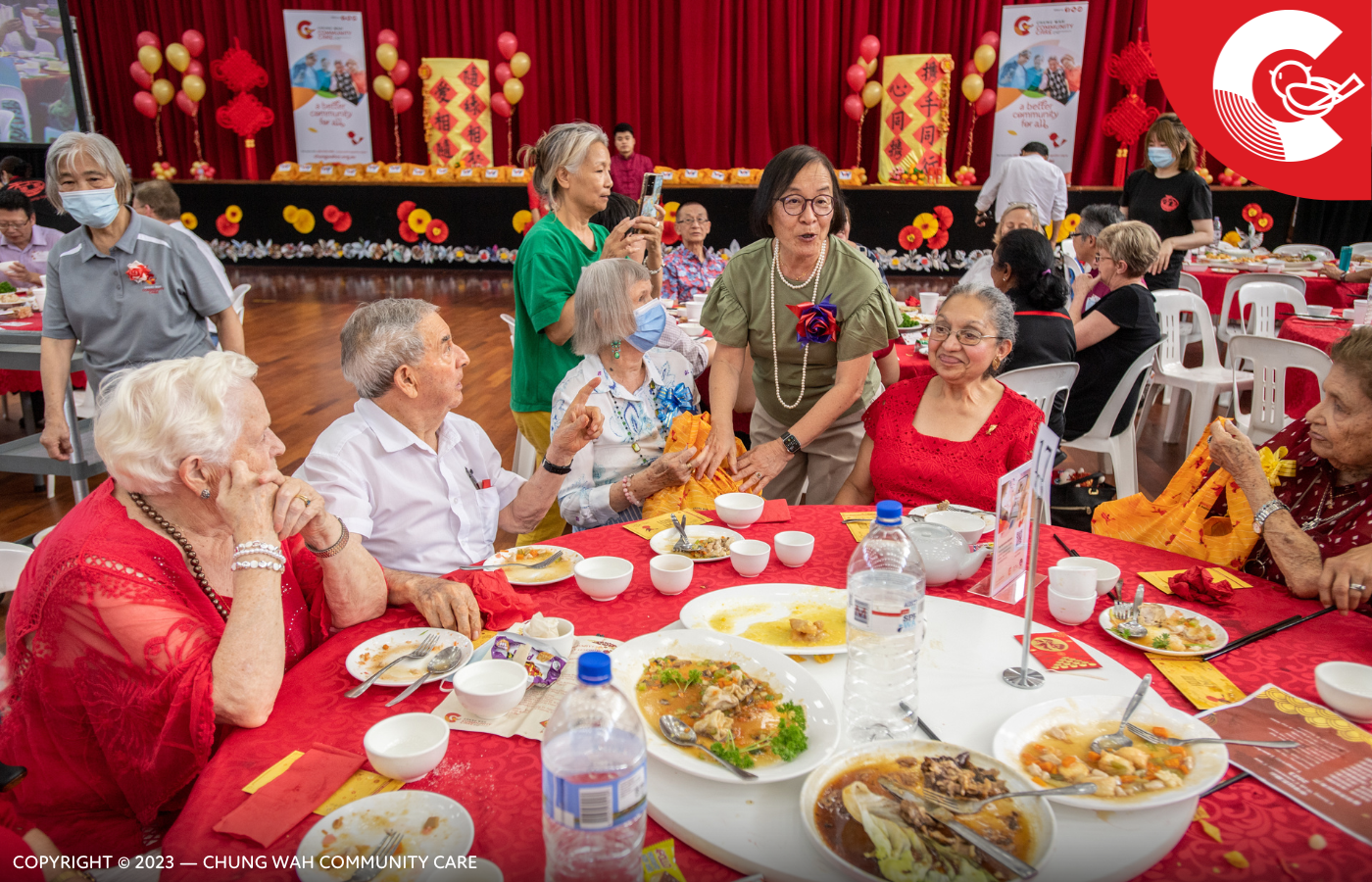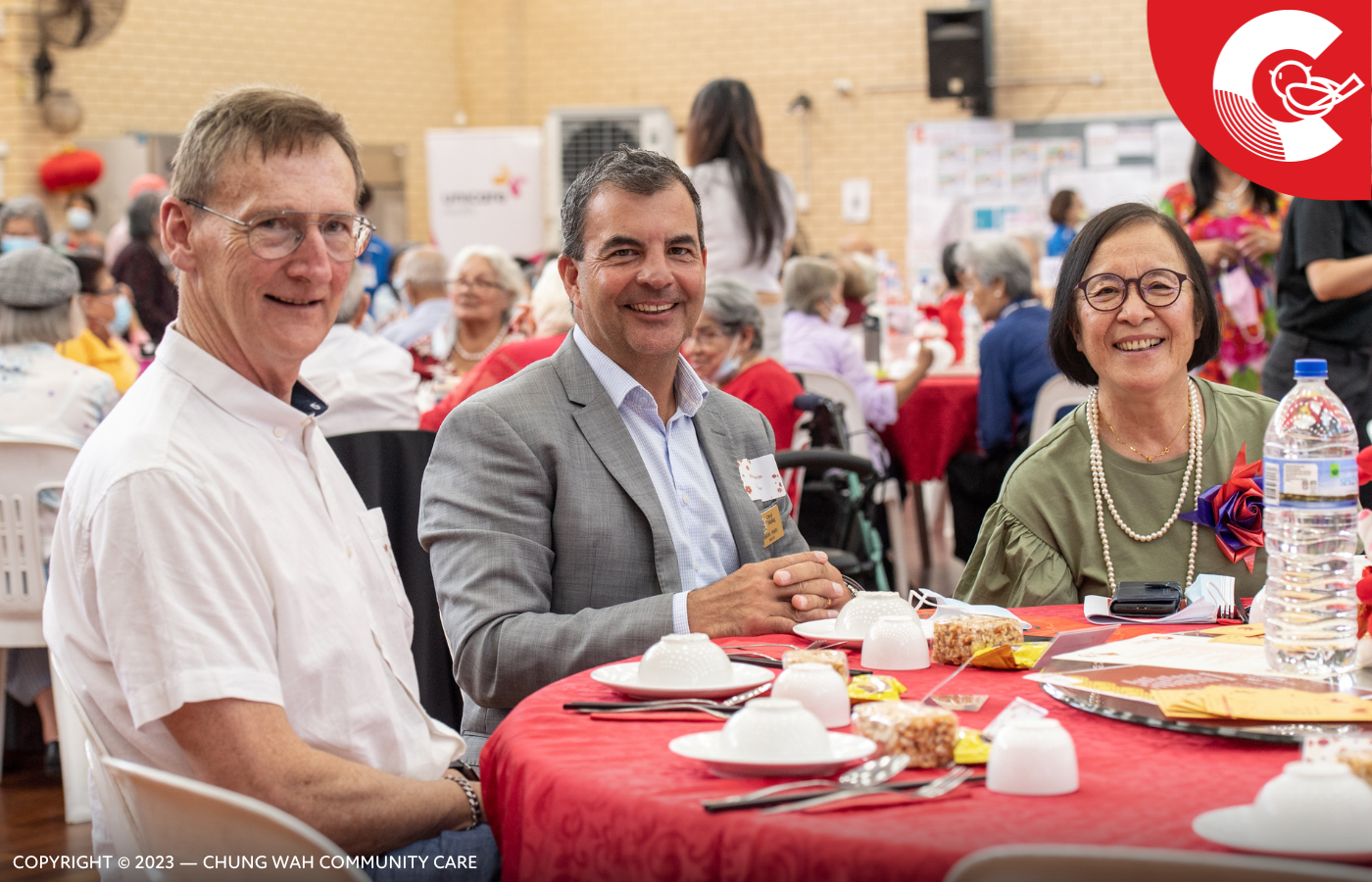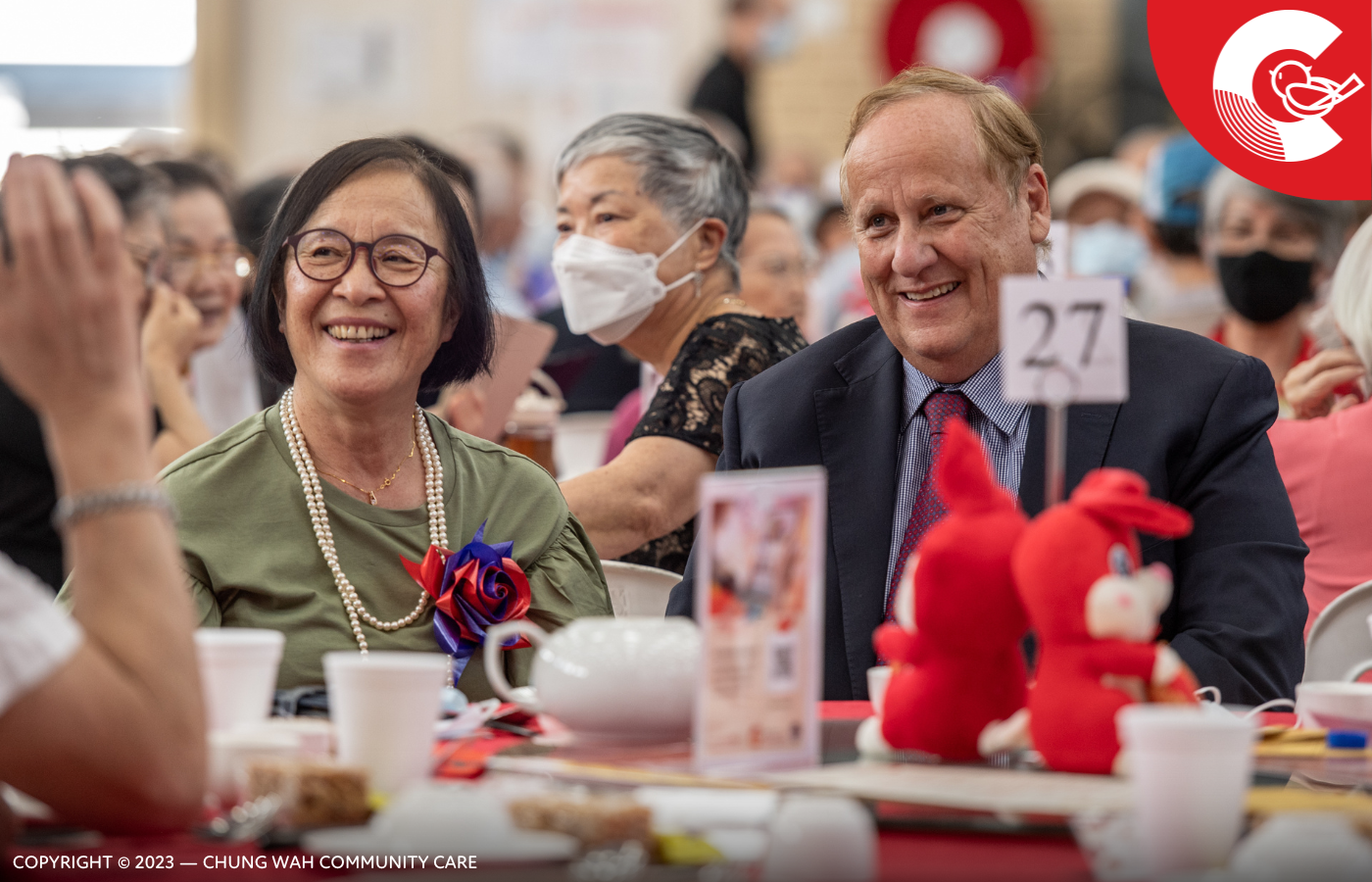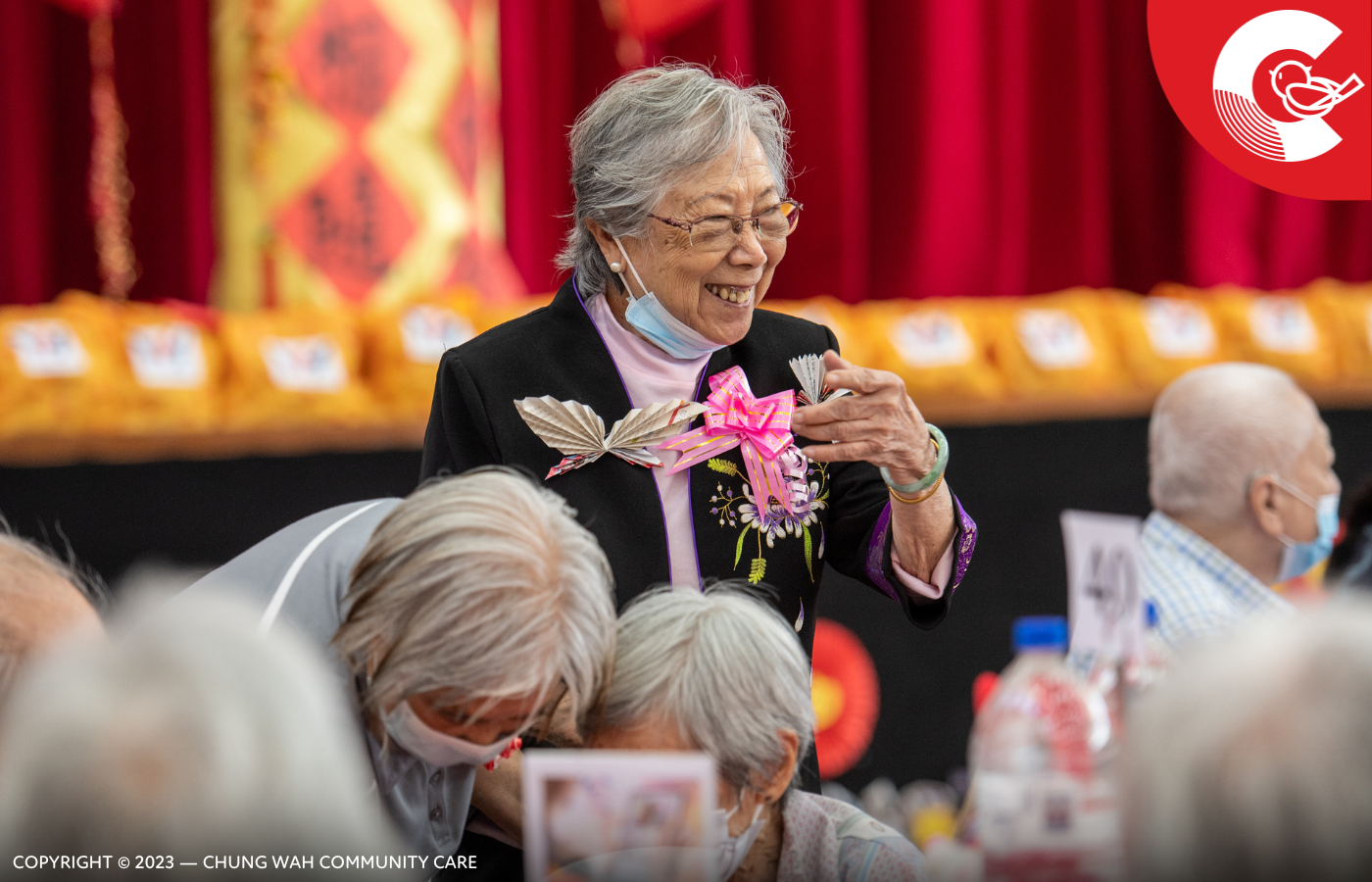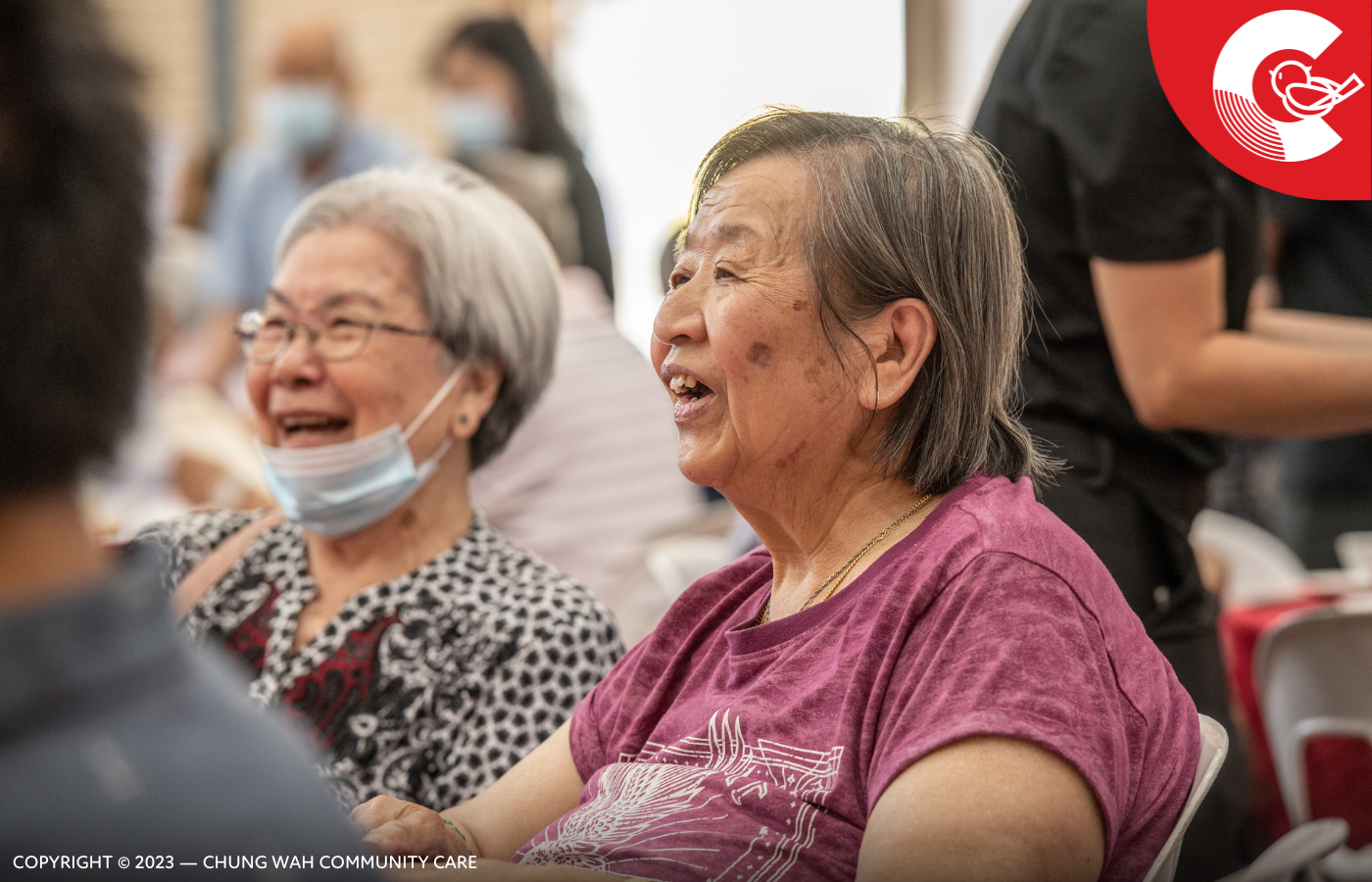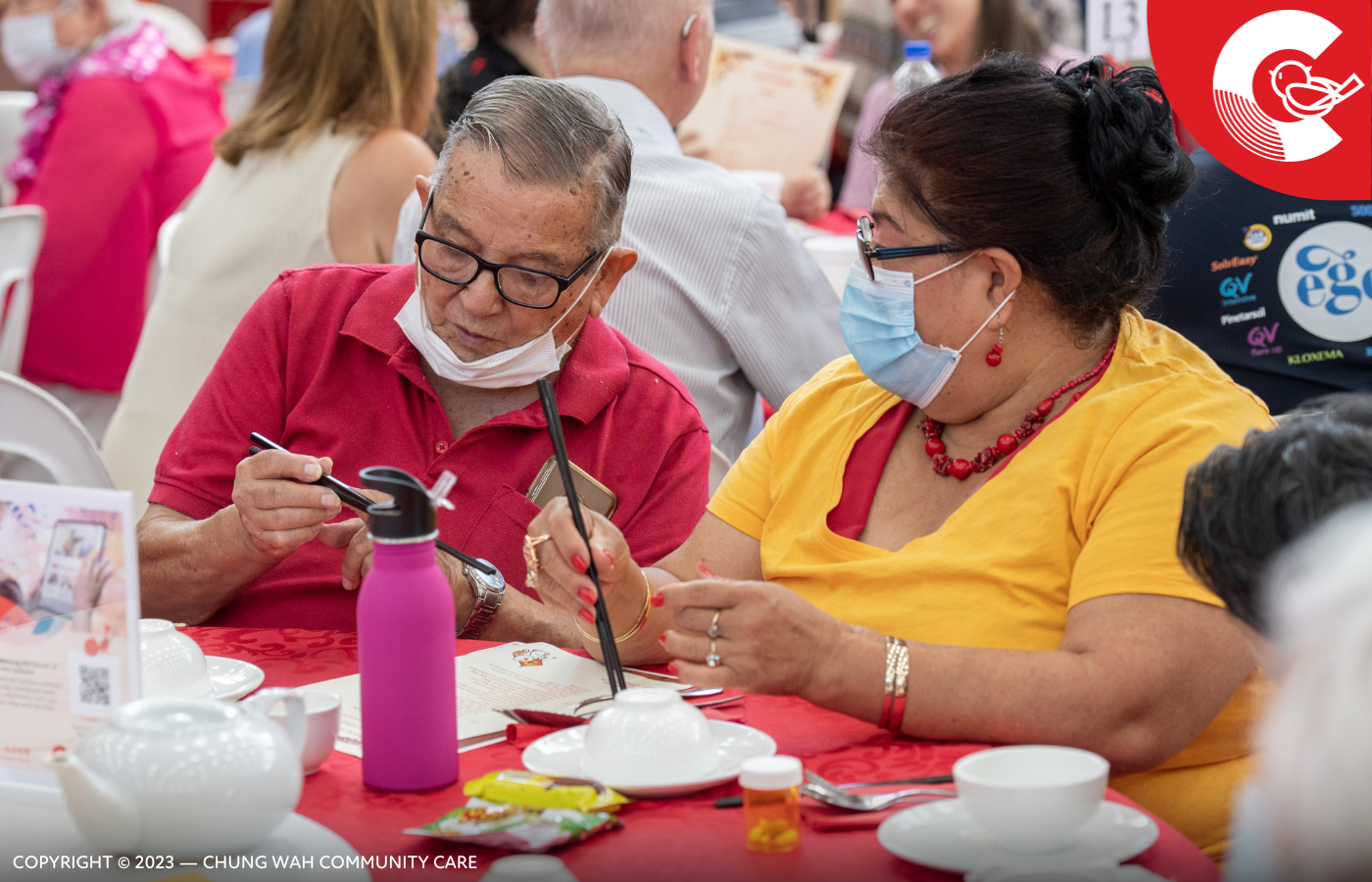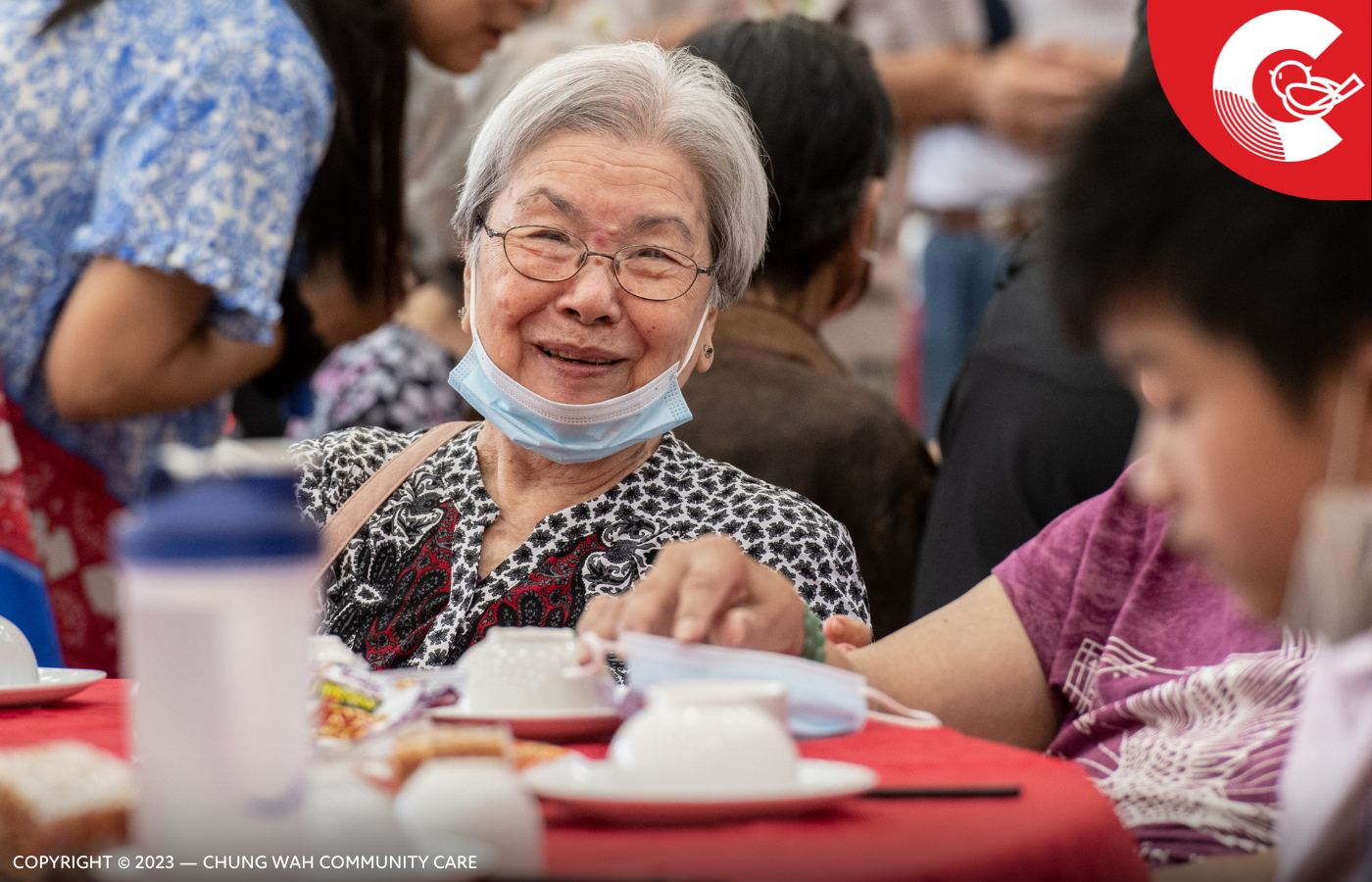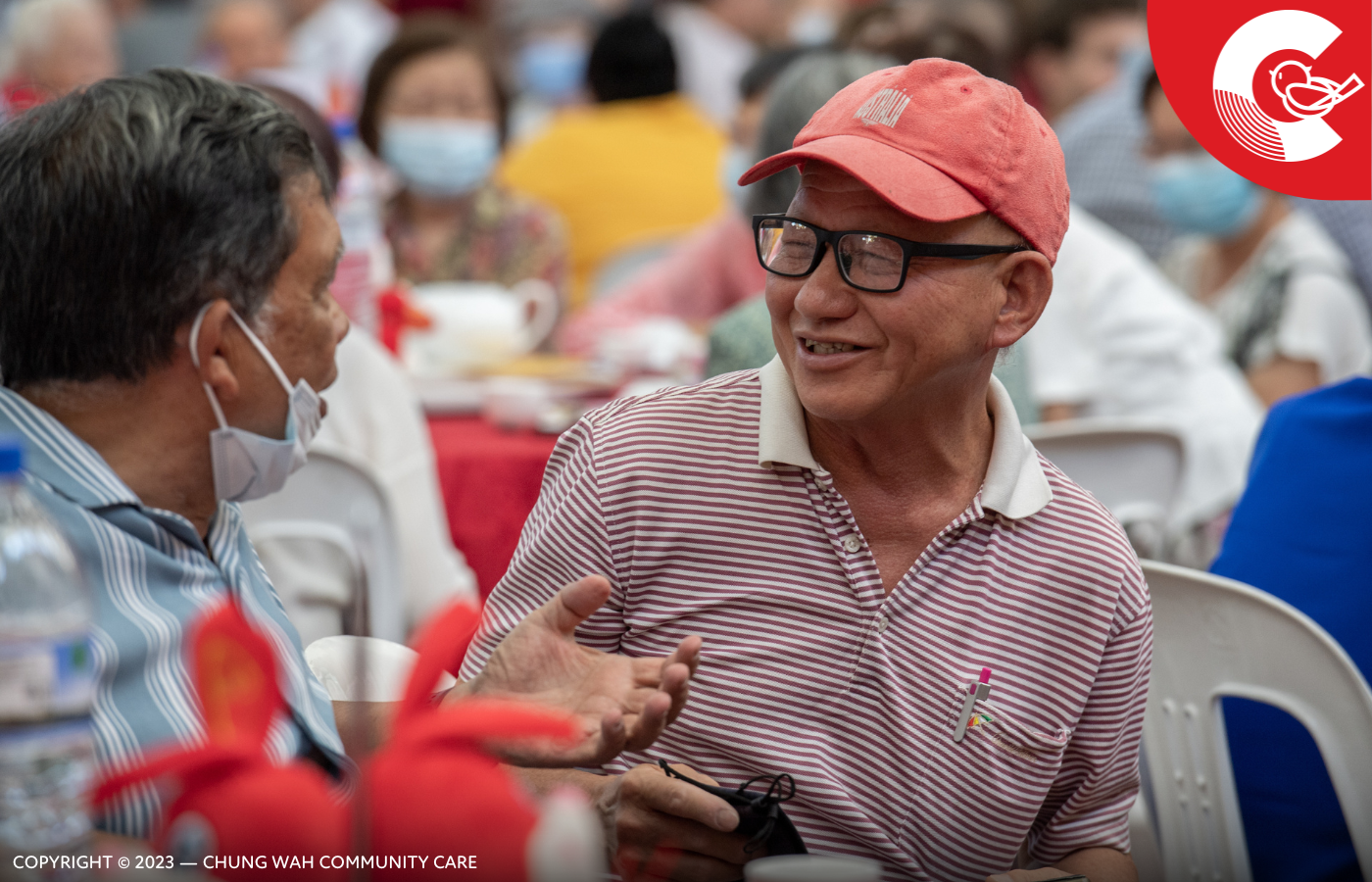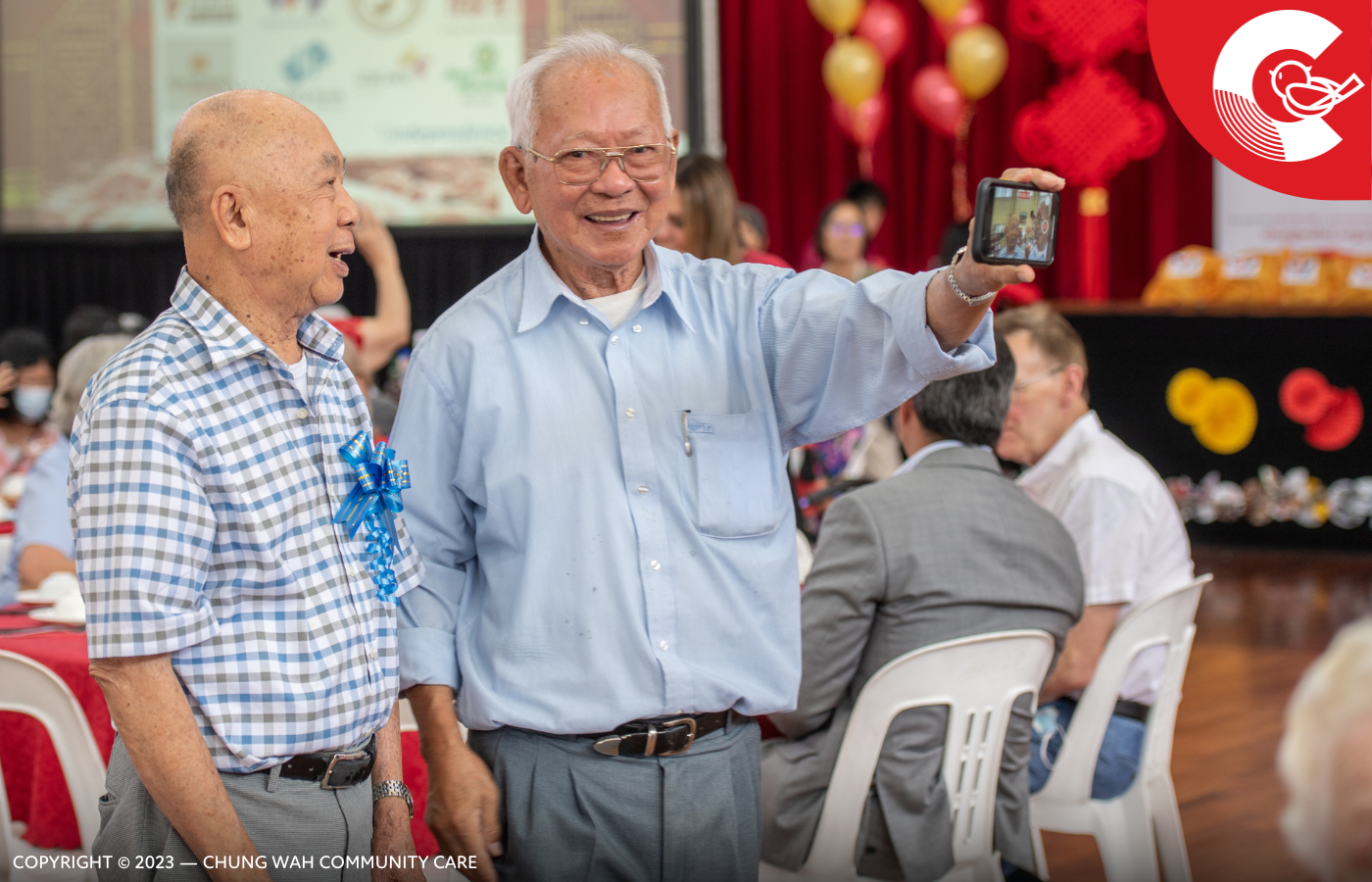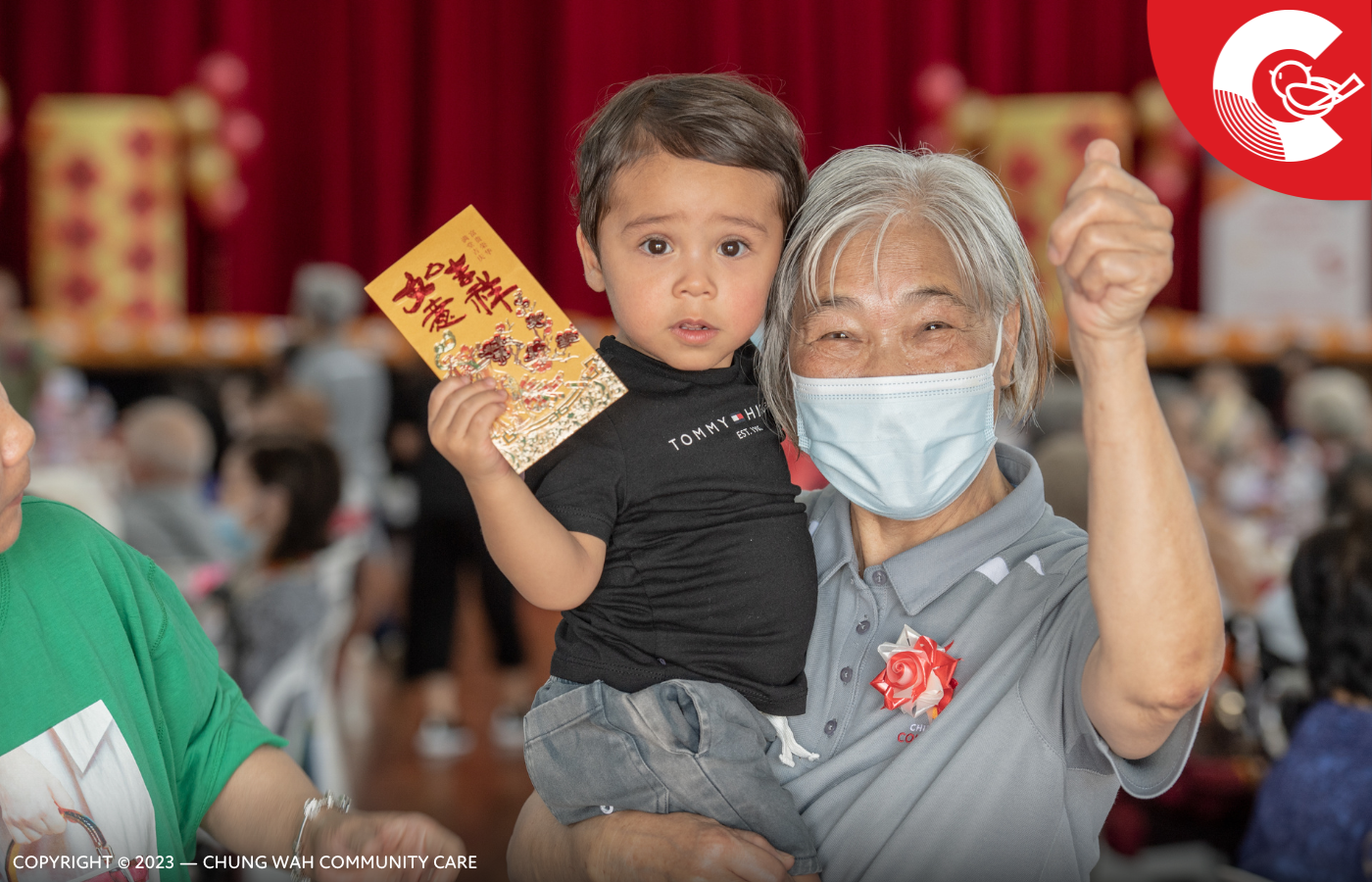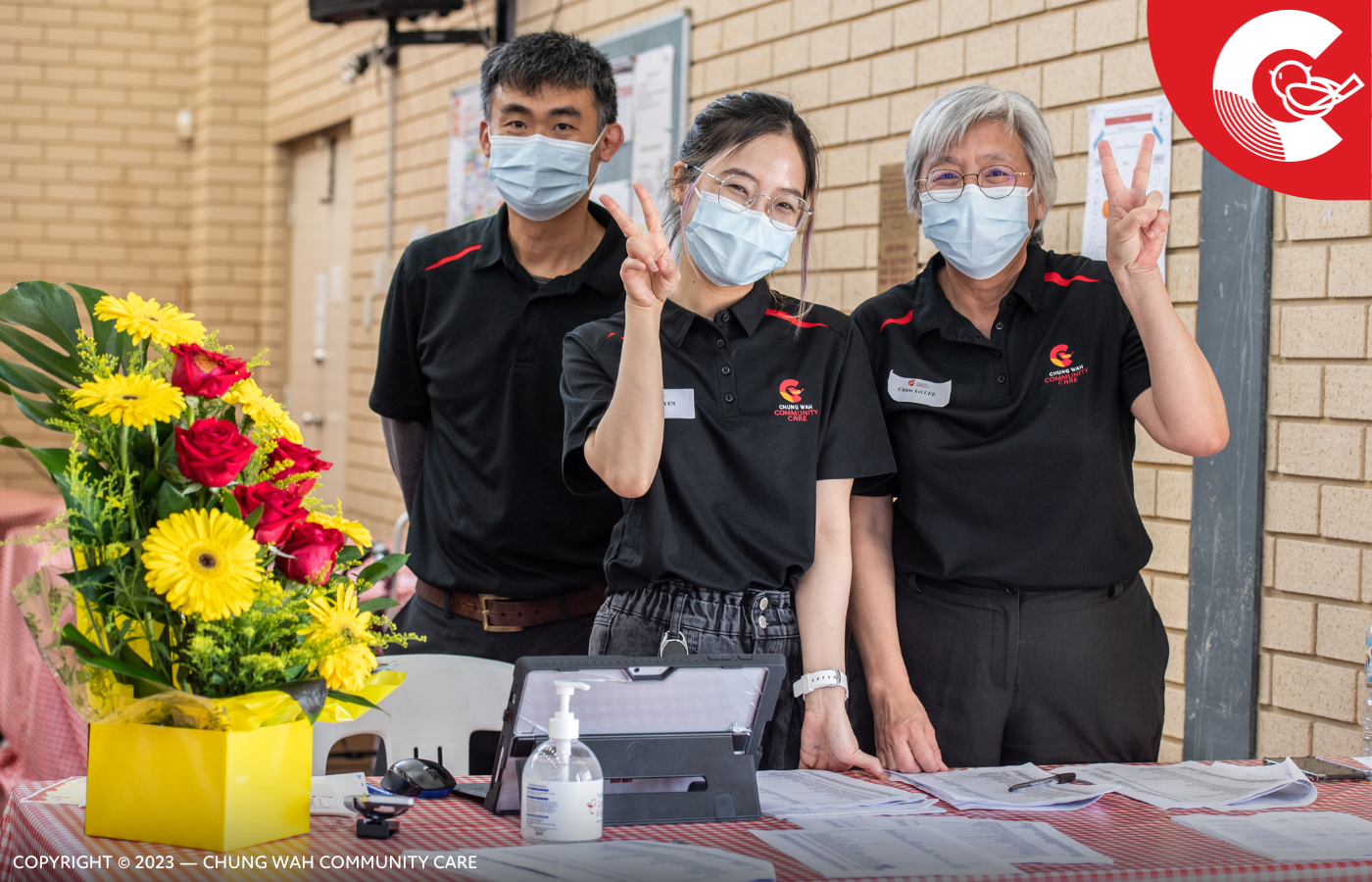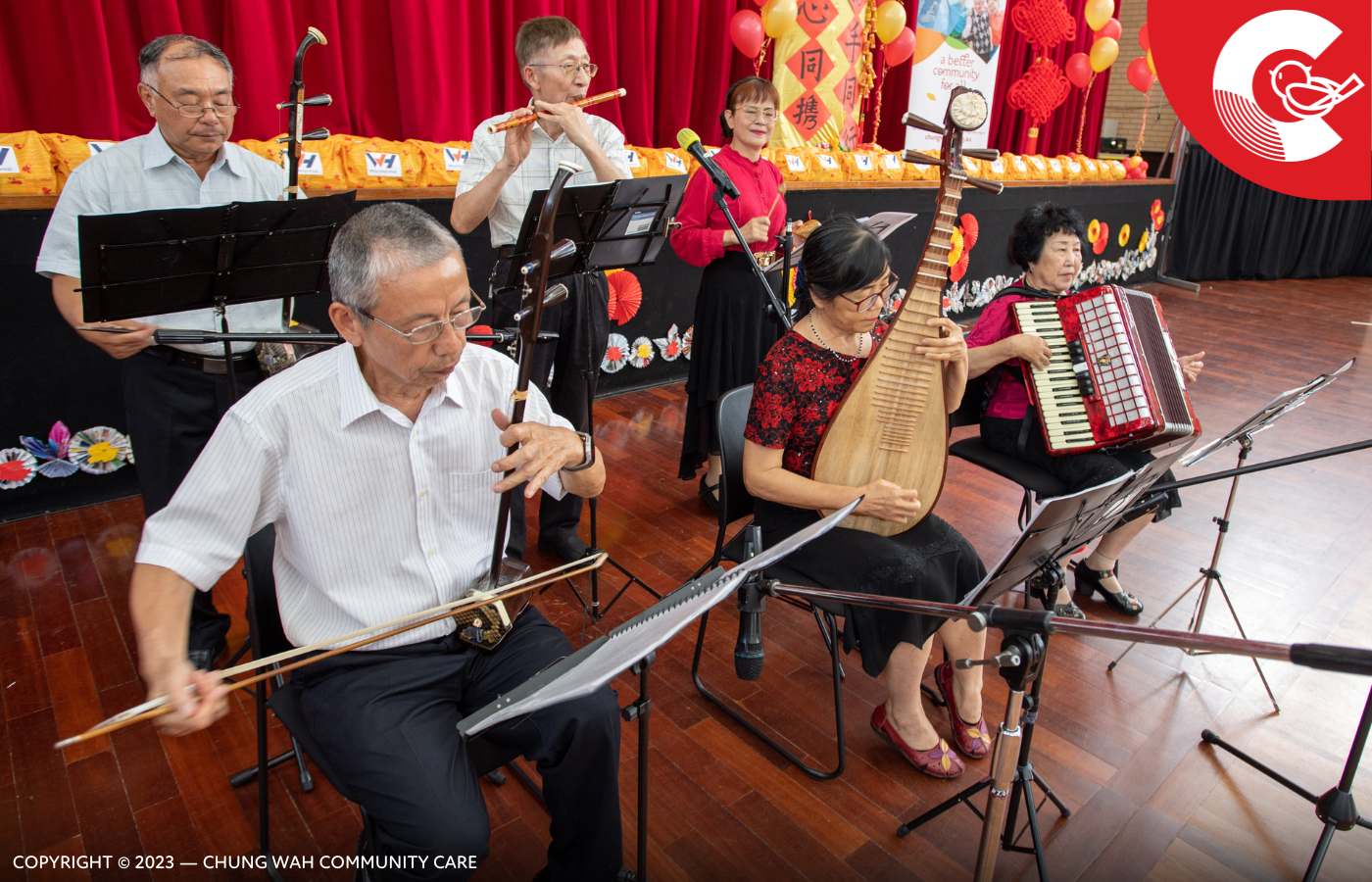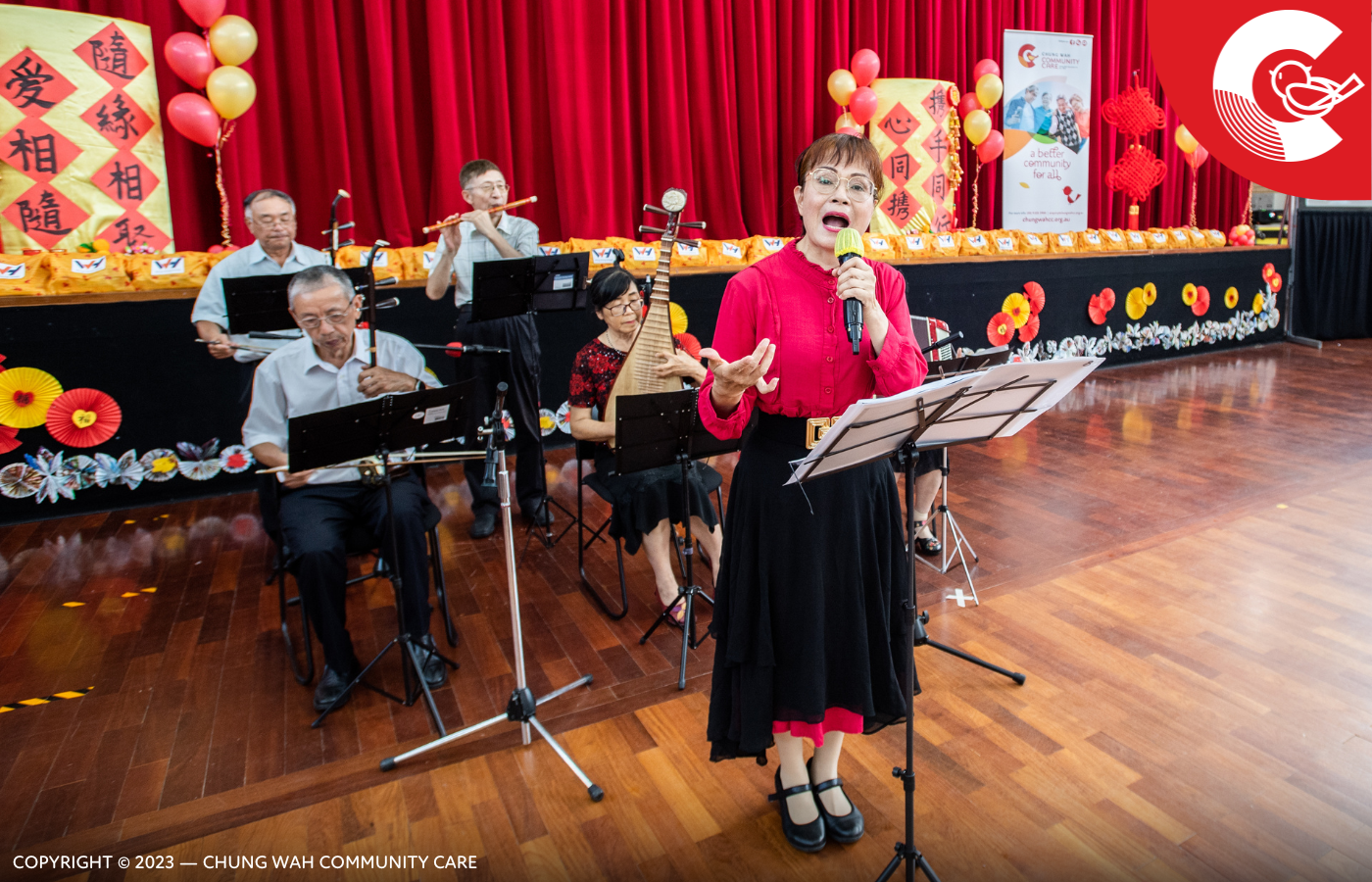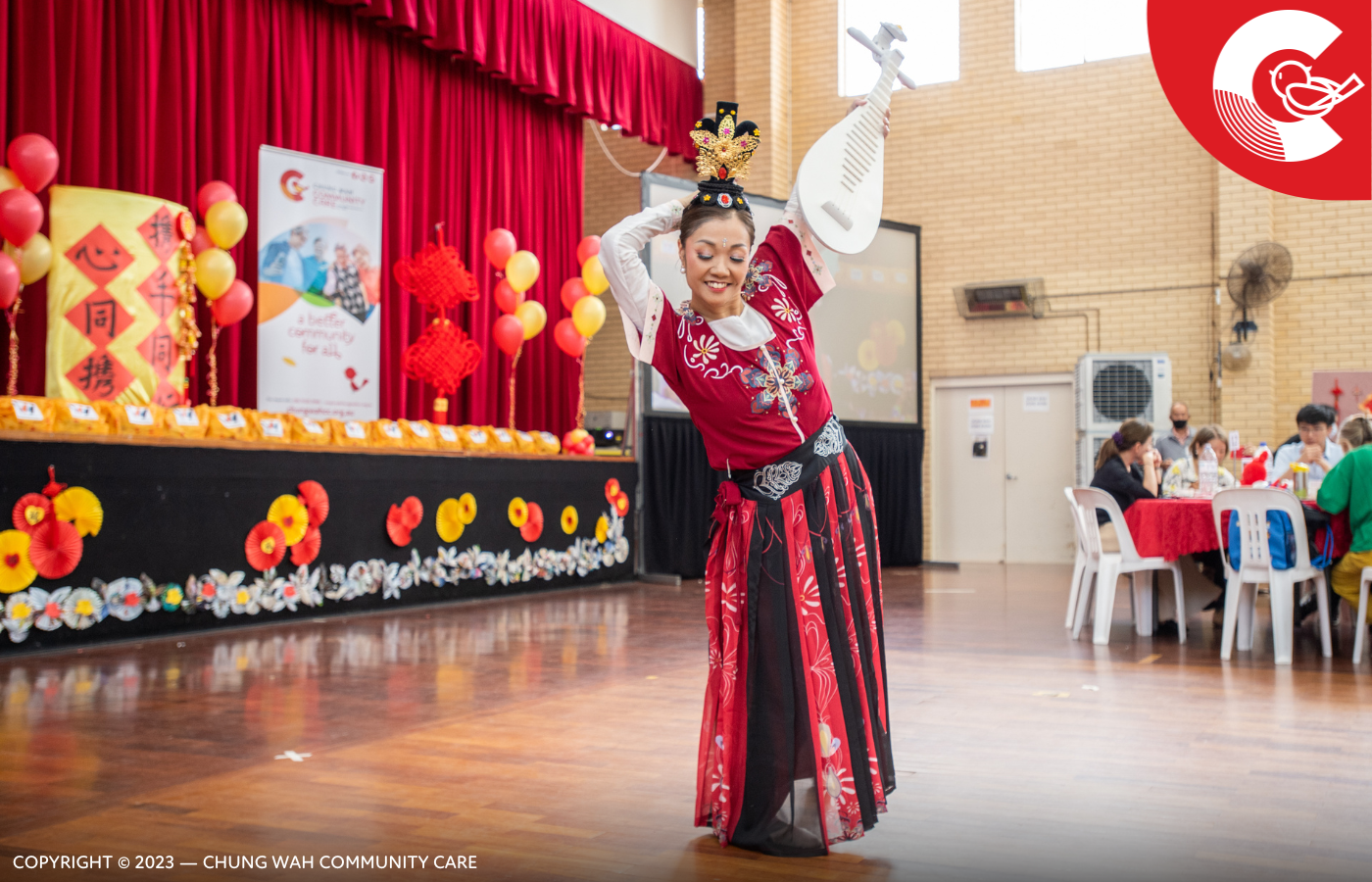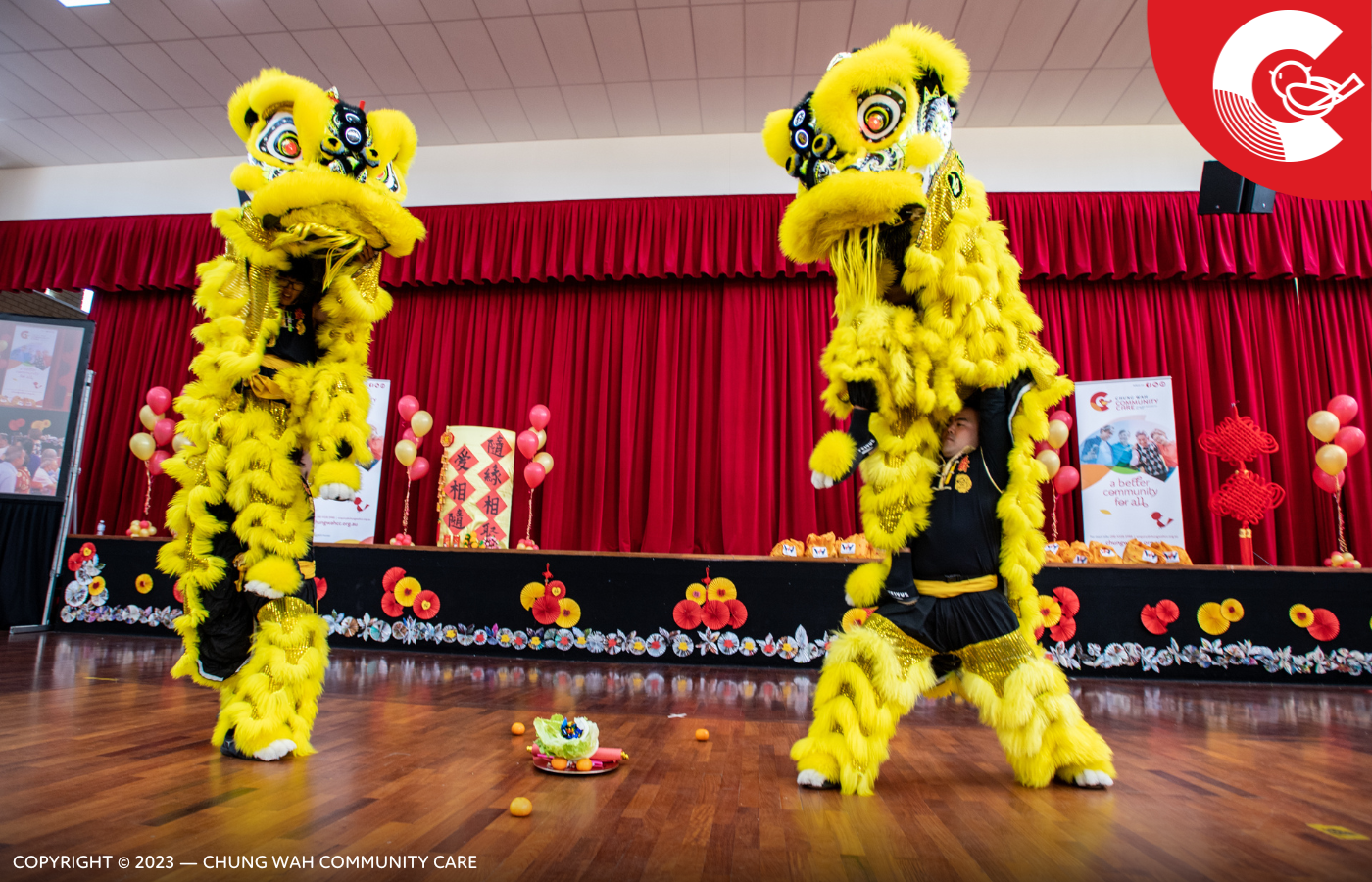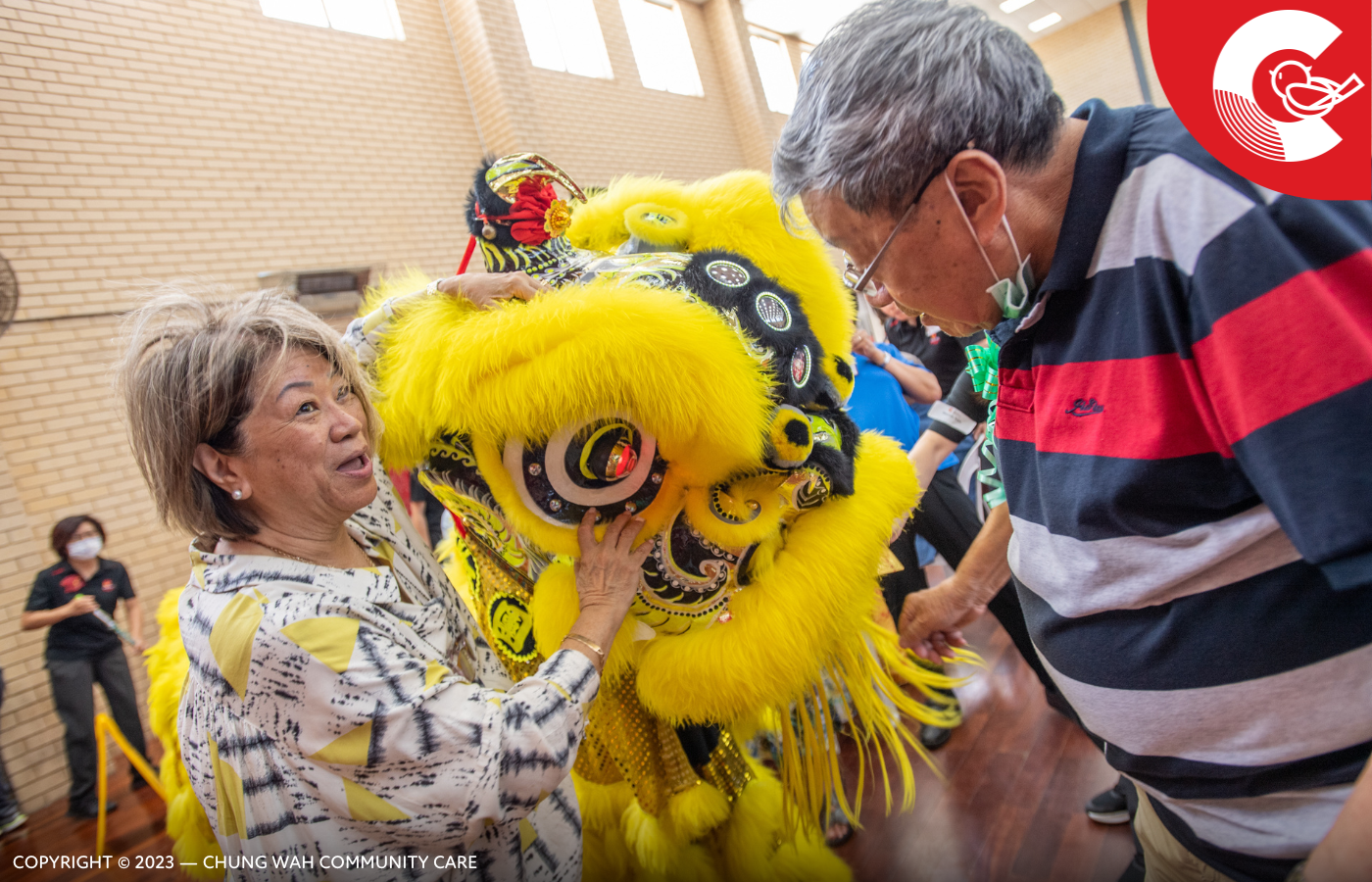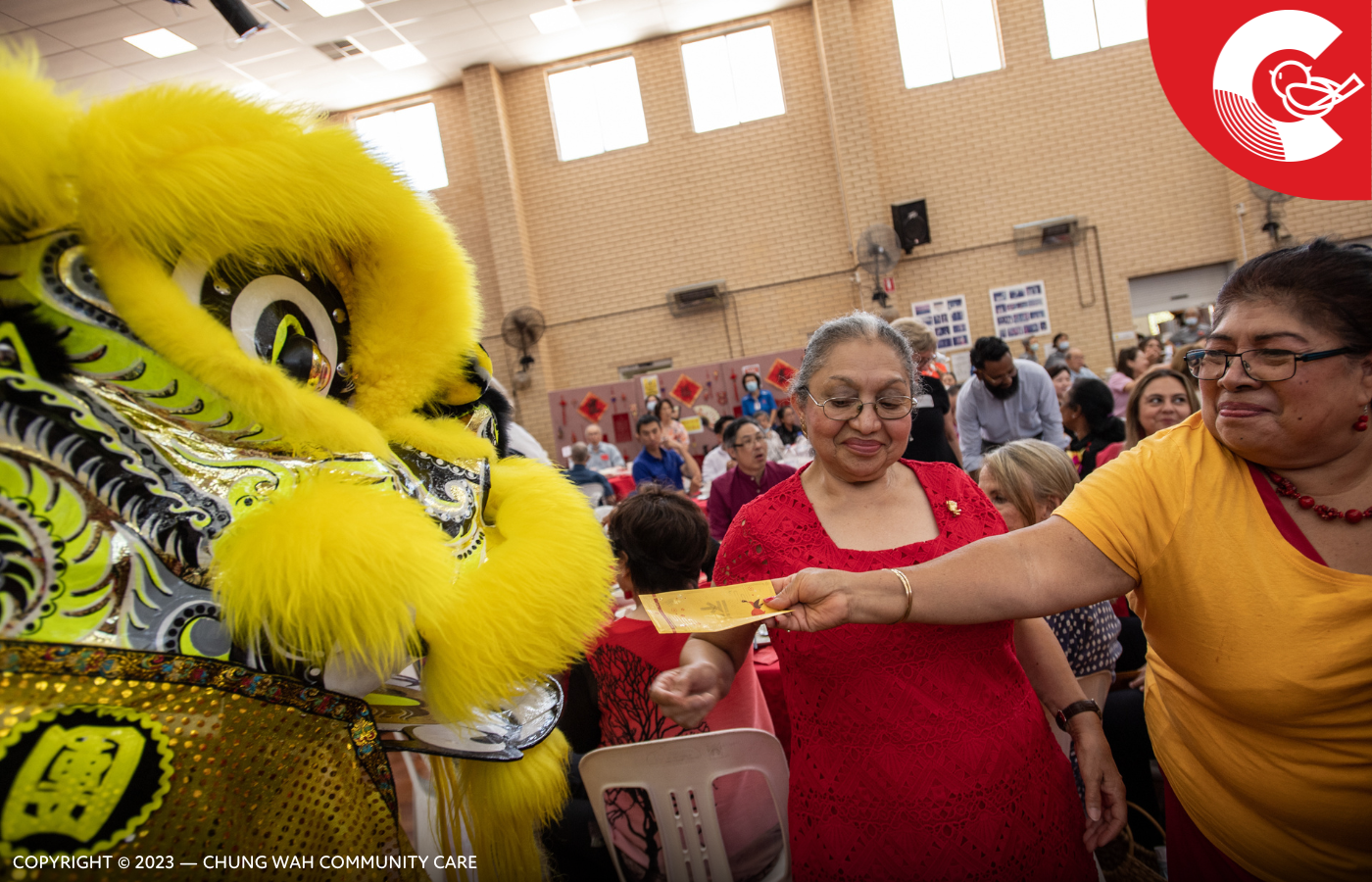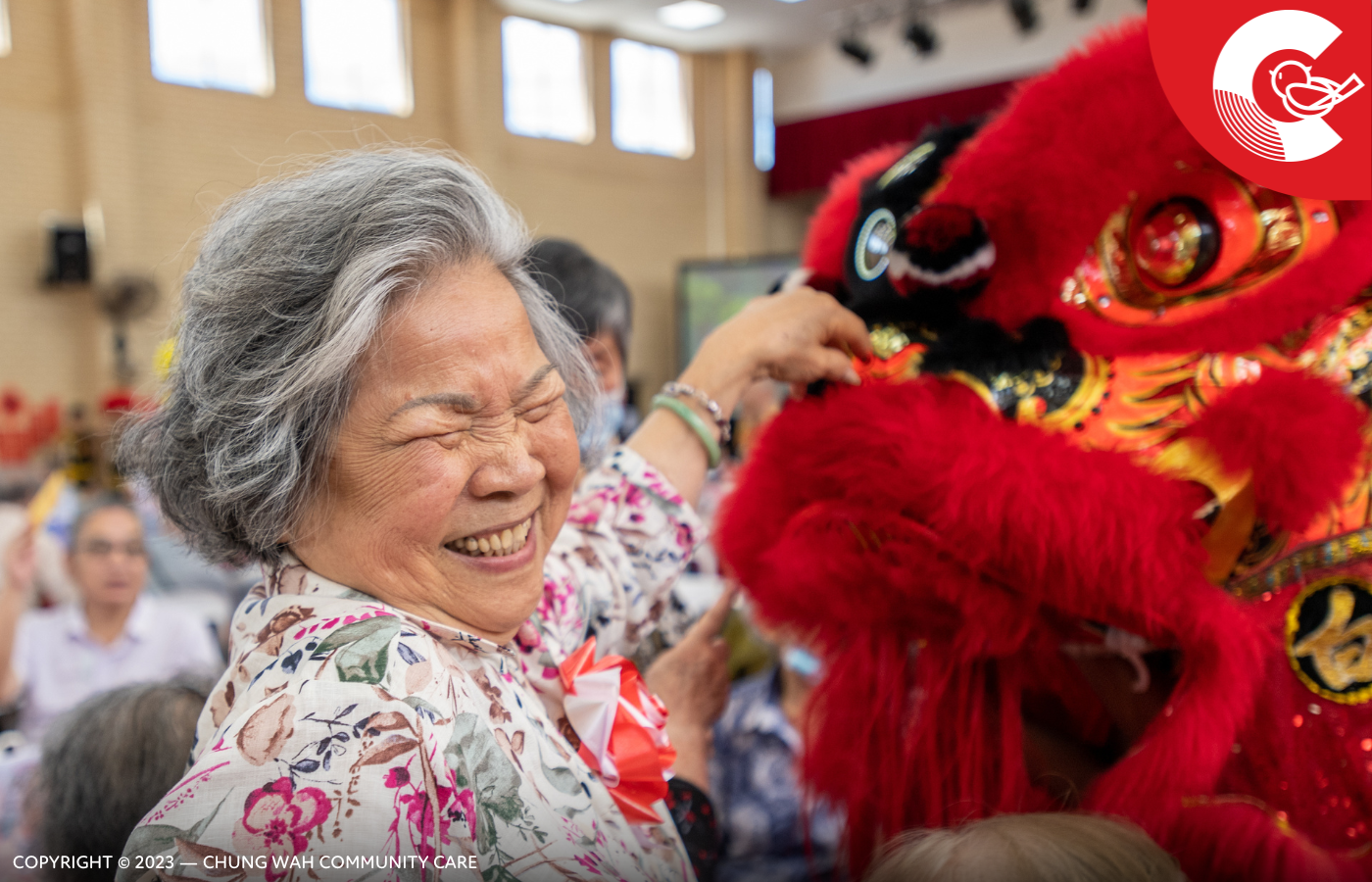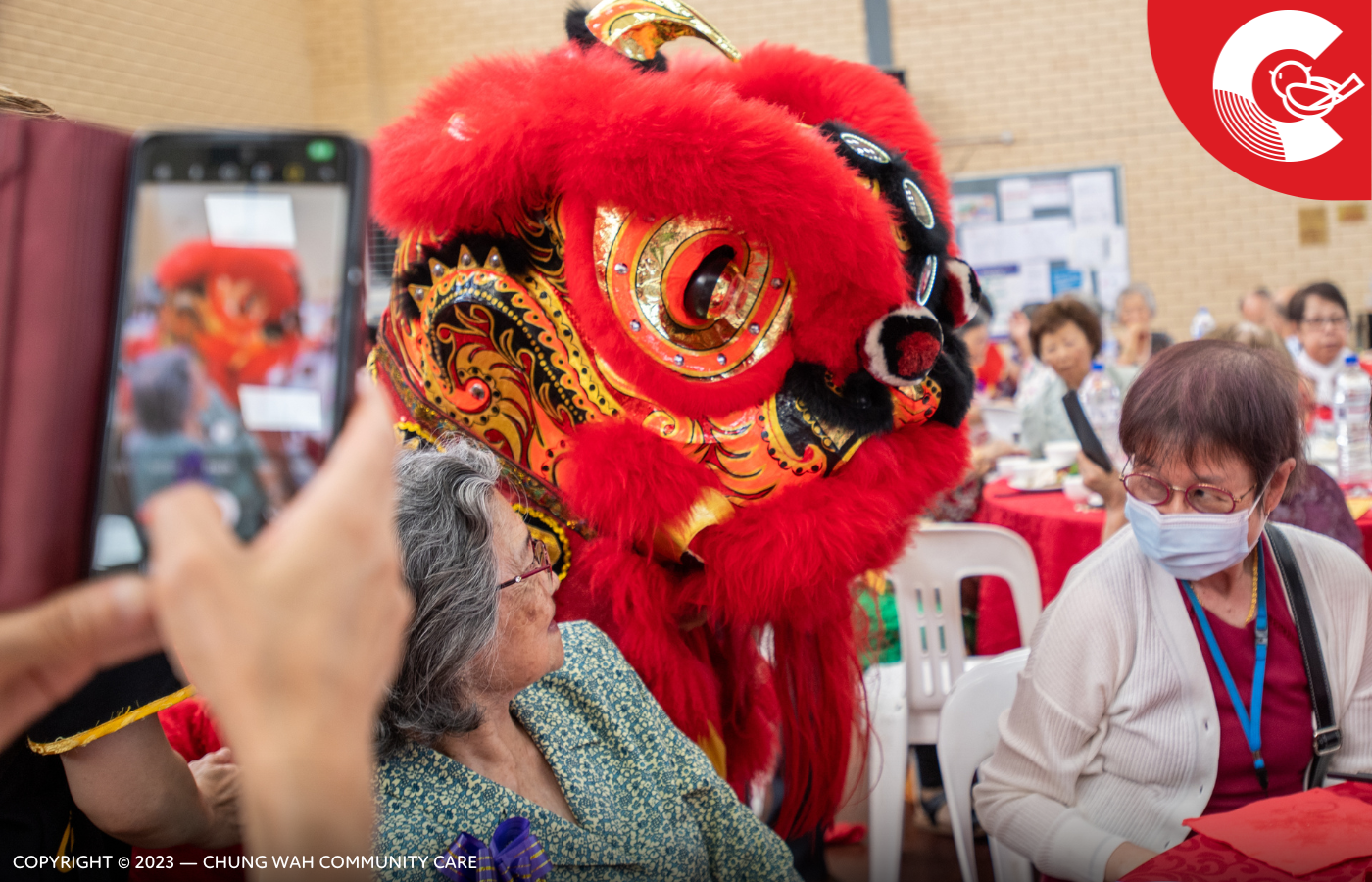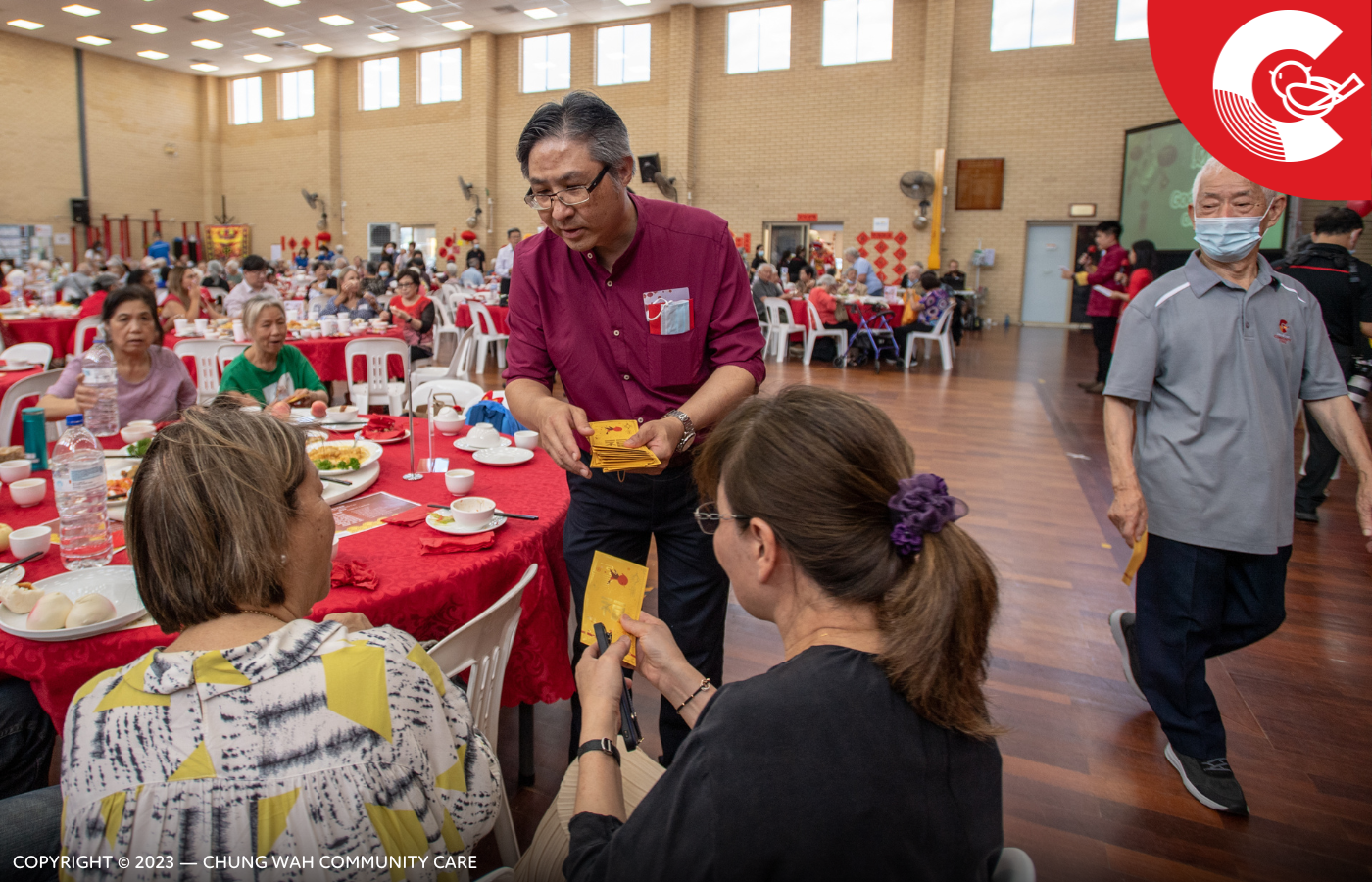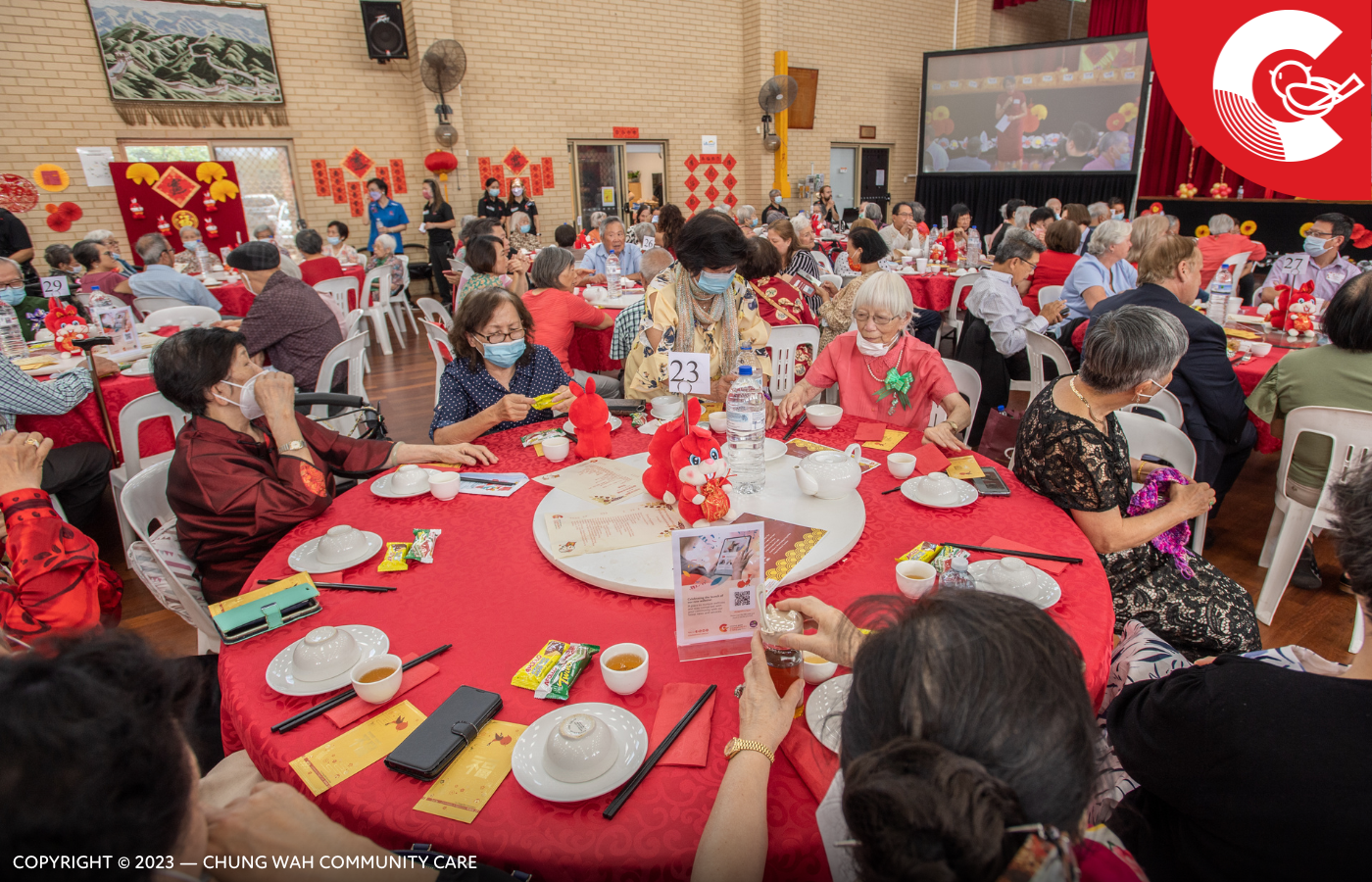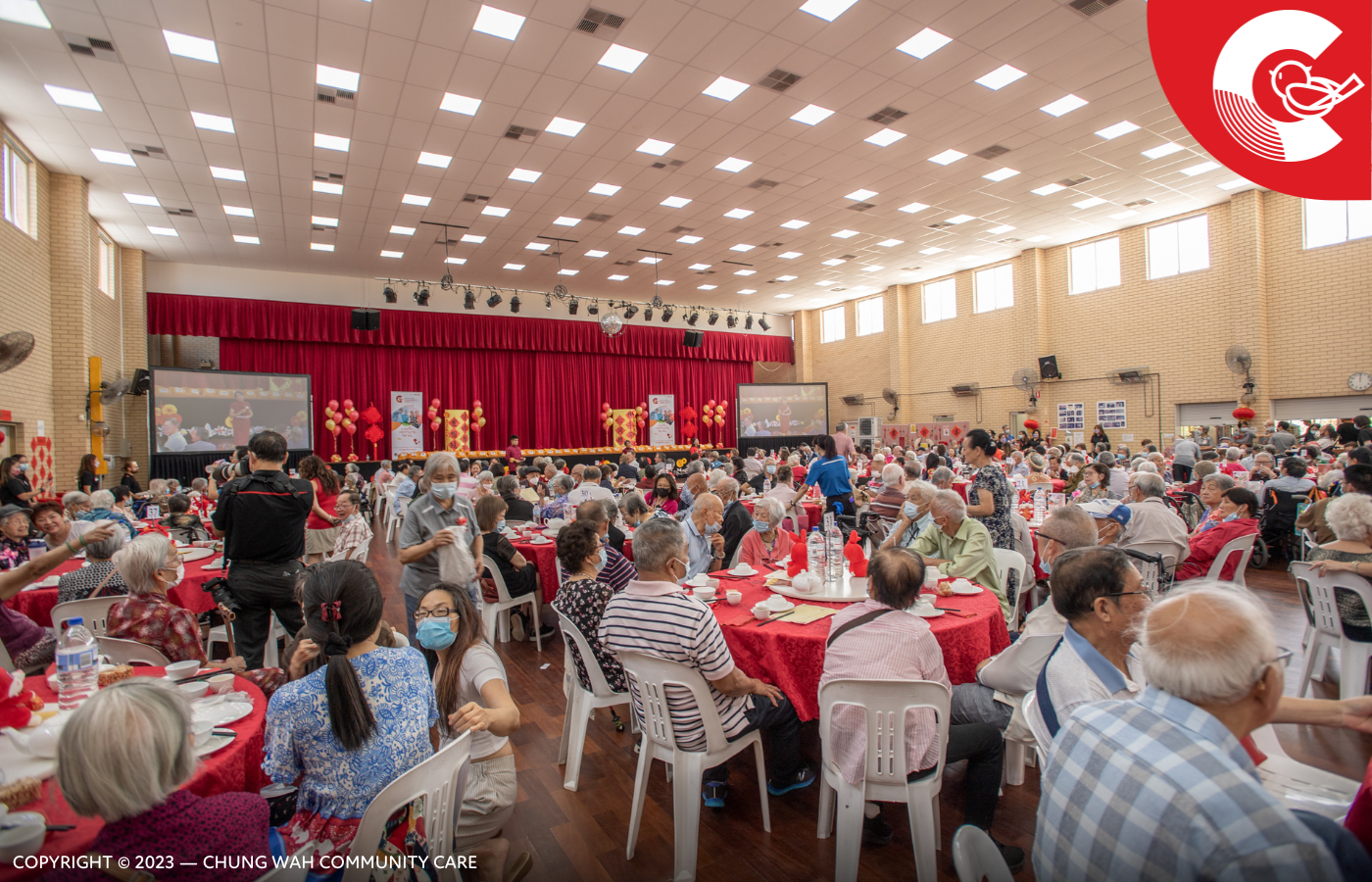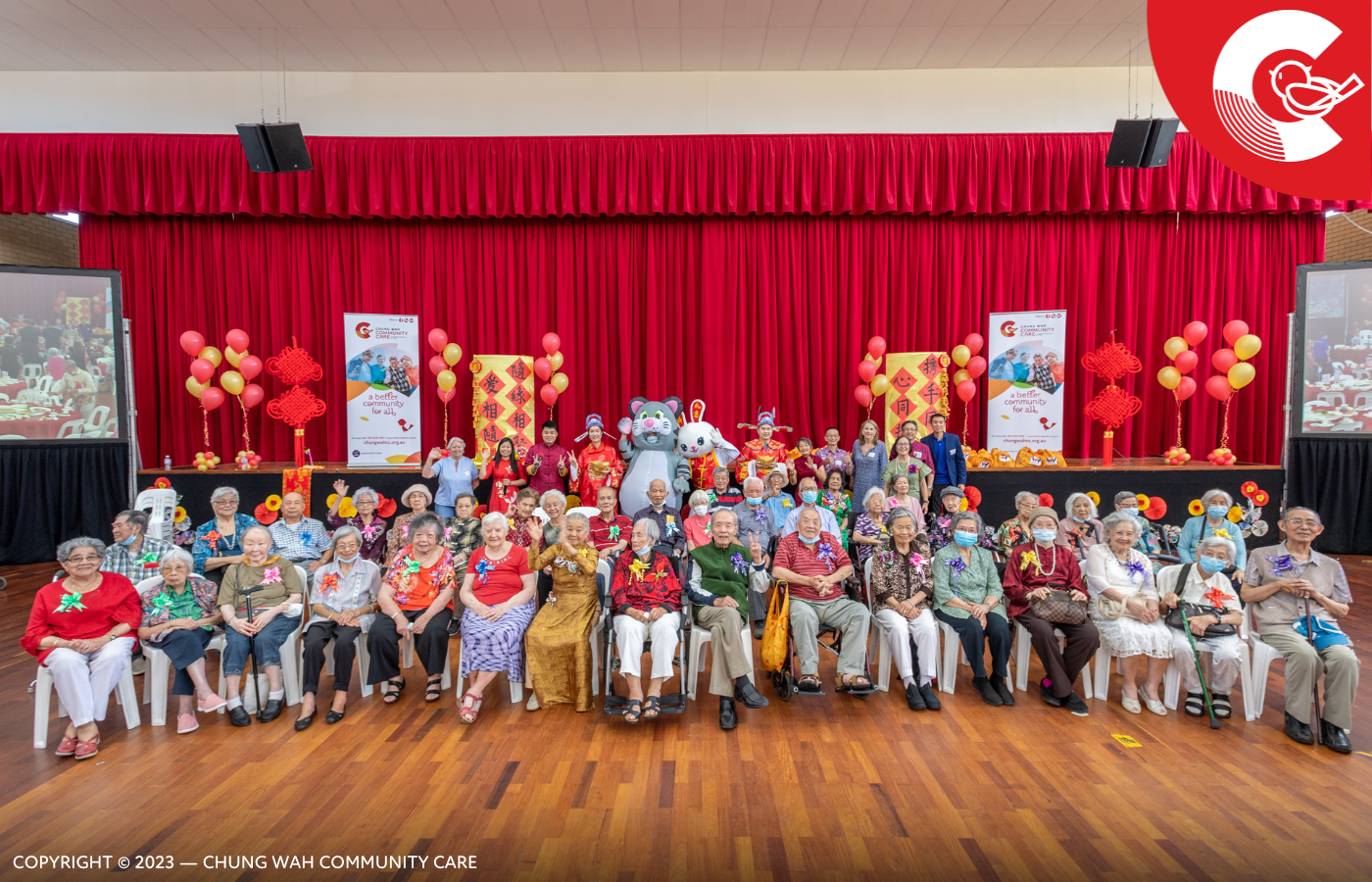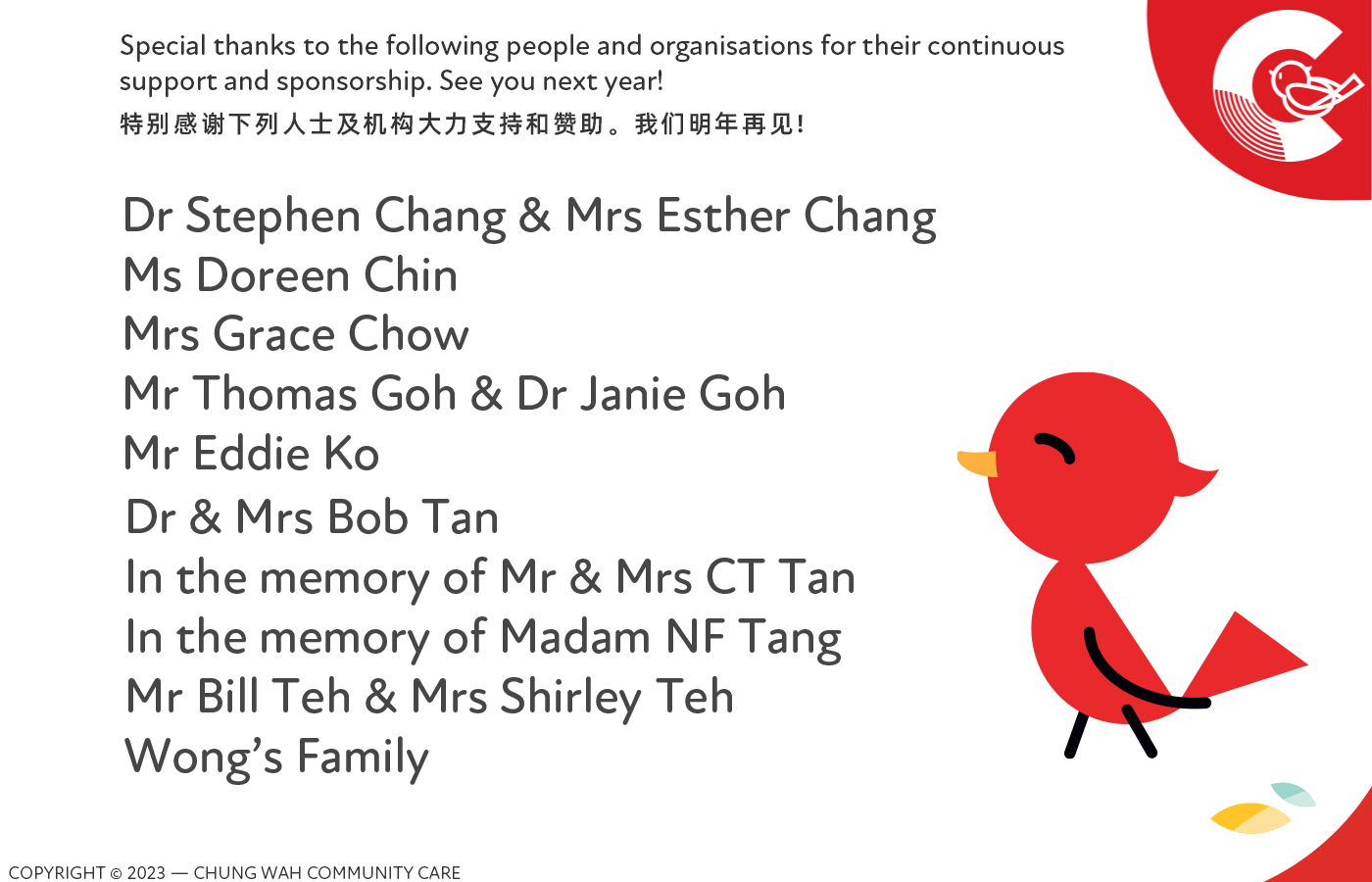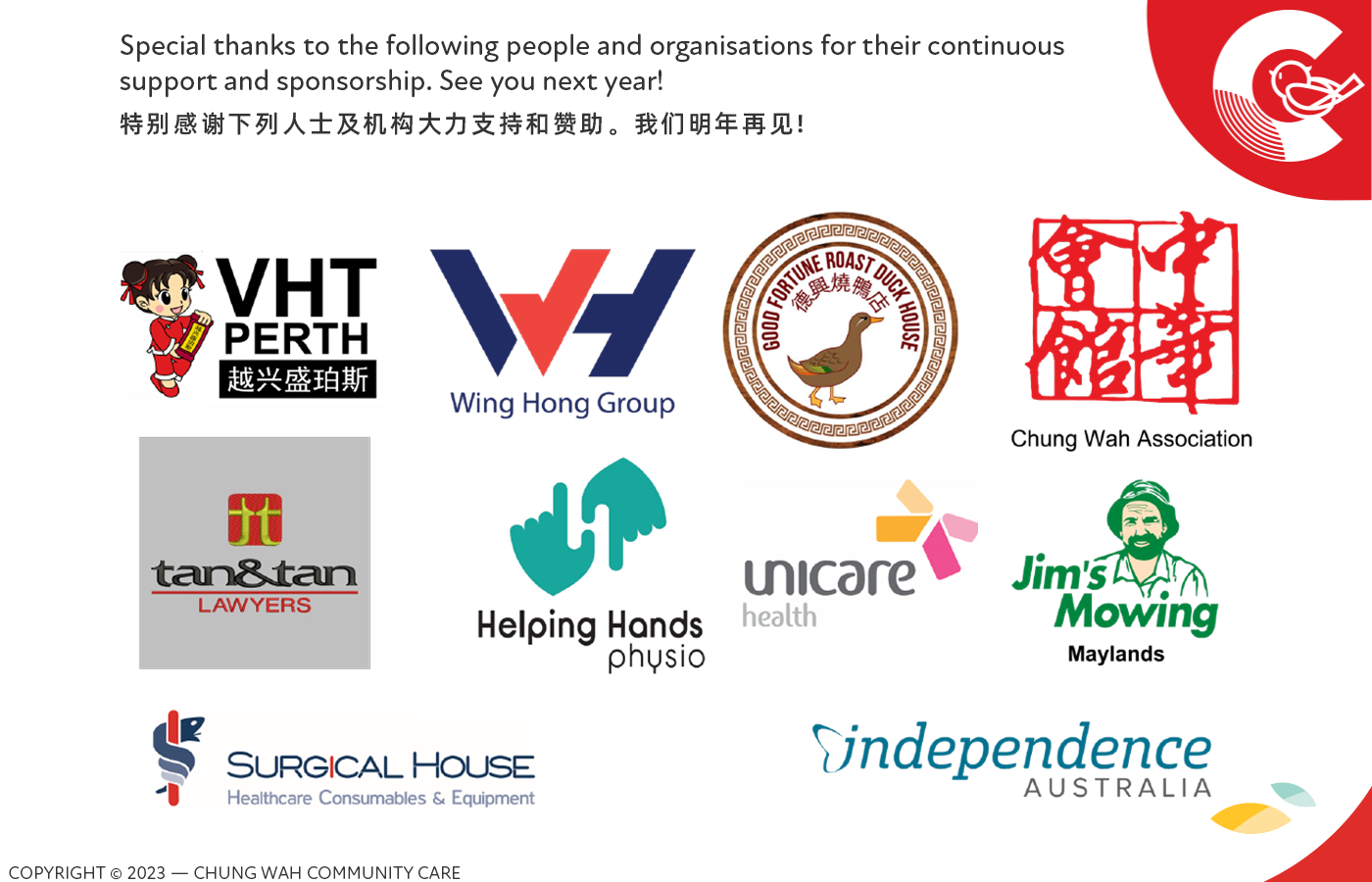 Chung Wah has been servicing the WA community since 1909, dedicated to improving the quality of life of individuals from diverse backgrounds. Moreover, Chung Wah CC has over 35 years of professional care experience helping seniors and people with disability improve their well-being and better integrate into the community. In 2023, we're promoting our theme, Embrace, Elevate & Flourish, and build a better community for all.