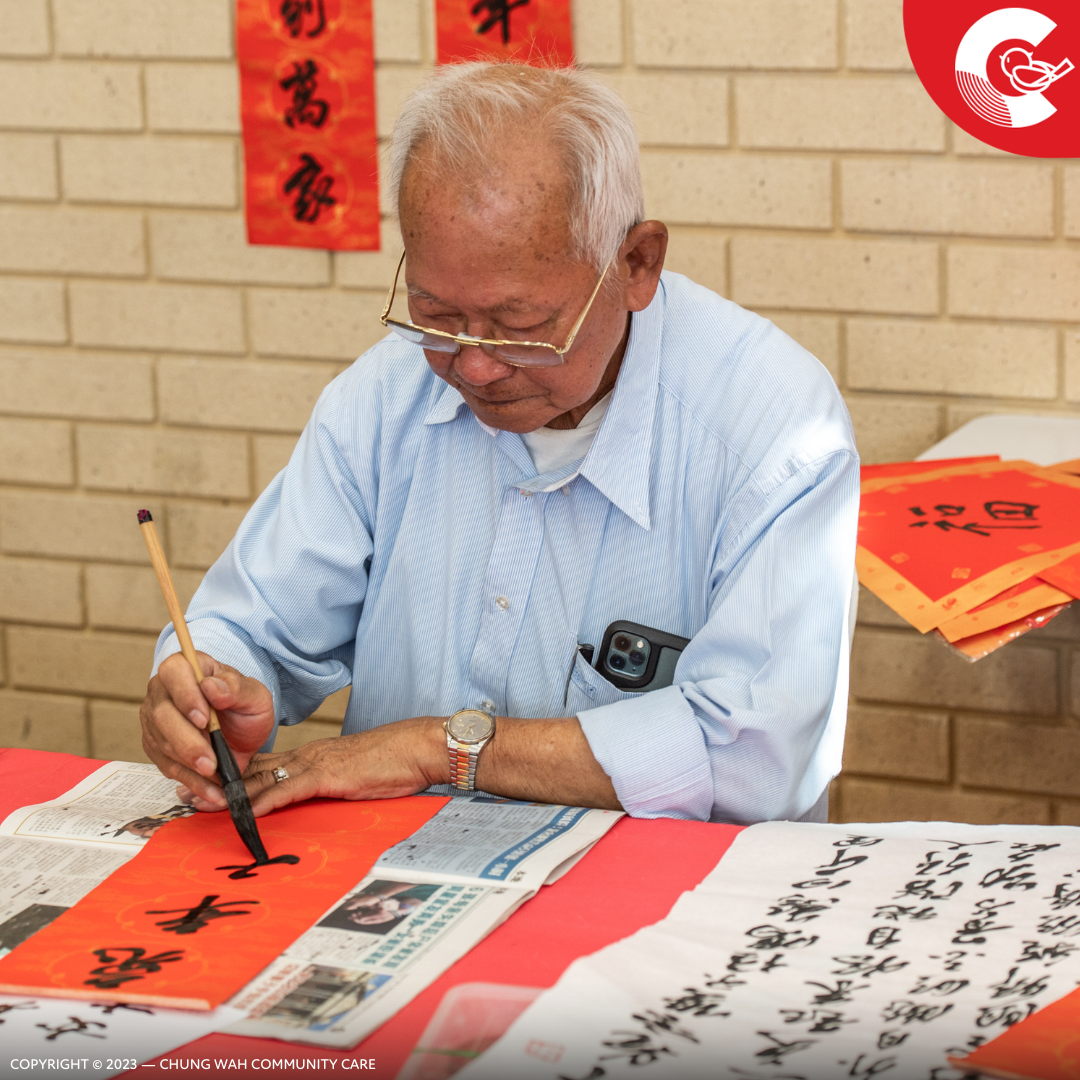 "Happy Year of the Rabbit", "May your year be filled with good luck and prosperity", and "May all your wishes come true".
Explore more Lunar New Year traditions. Spring Couplet (Fai Chun) is one of the most festive ways of expressing traditional auspicious sentiment. So, with much passion and artistry, our proud Chung Wah Community Care (Chung Wah CC) consumer – Mr Jin, sat quietly, painting beautiful words on red paper in black ink. Although this body of Fai Chun art was to celebrate Lunar New Year, it also marks a unique cultural exchange of east and west as he represents Chung Wah CC in sharing our Asian calligraphy culture as gifts to our guests, including Minister for Regional Development; Disability Services; Fisheries; Seniors and Ageing, Hon. Don Punch MLC and Mr Mark Irwin, Mayor of Stirling City, at this year's Longevity Luncheon.
Fai Chun is a four-character phrase written on strips of red paper to express traditional greetings for a rich and bountiful spring, signifying a new beginning.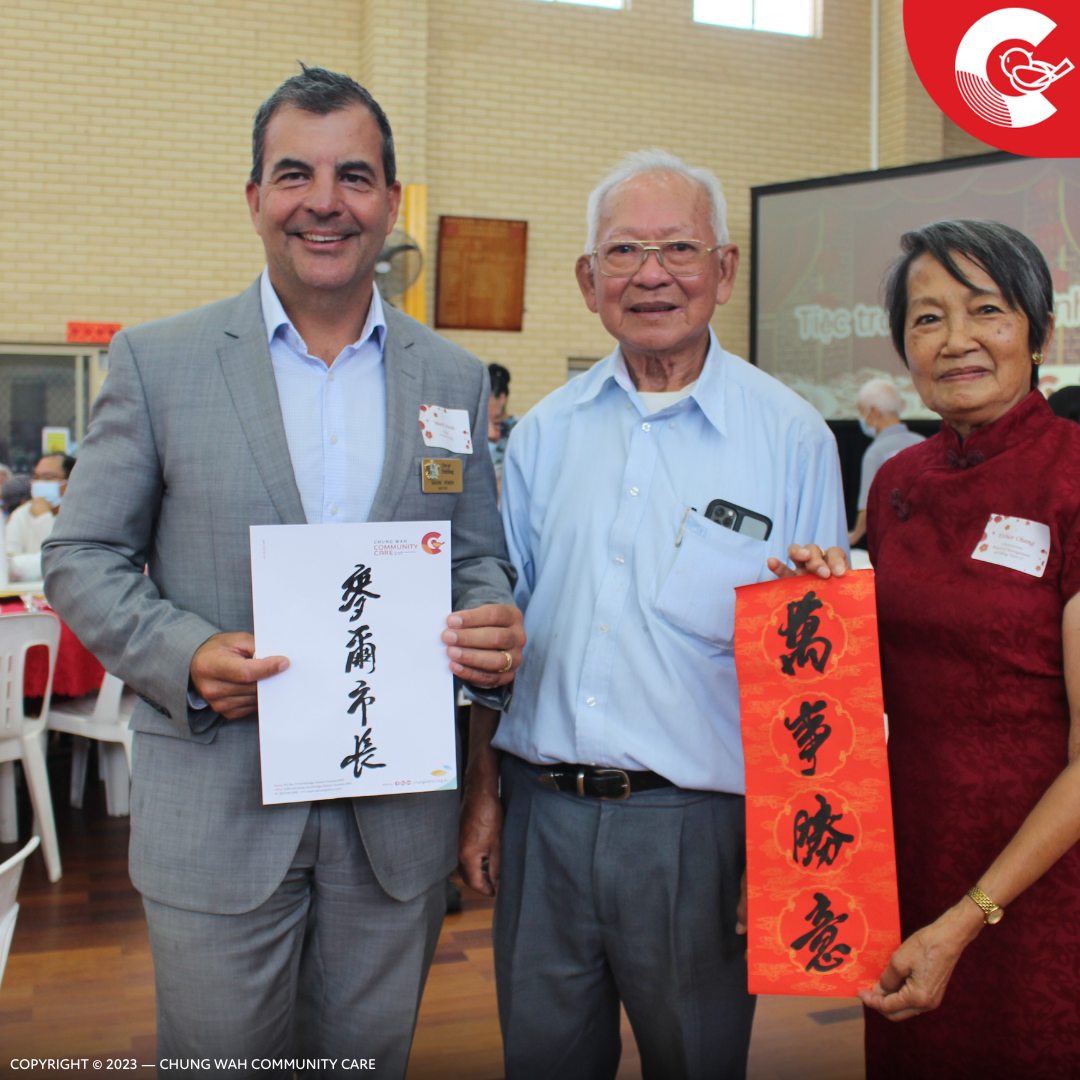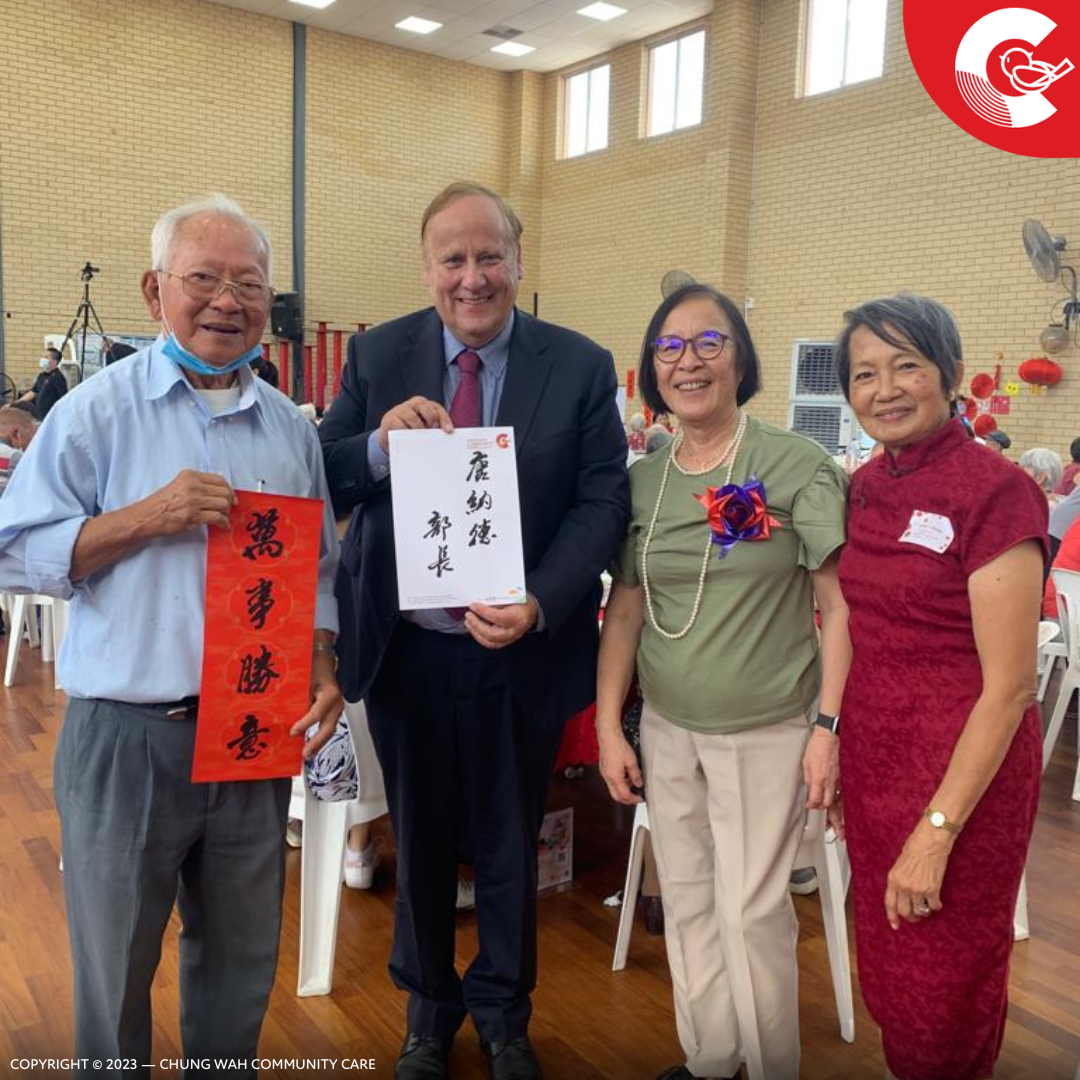 Let's take a closer look. Mr Jin is very skilled and passionate at calligraphy and singing. In fact, he often volunteers at various Chung Wah CC events. Doing so not only fulfils our need to craft Fai Chun for our guest at the Longevity Luncheon, but it also helps him elevate his engagement within the community, thus boosting his confidence. Over the years, Mr and Mrs Jin met many new friends at the Chung Wah CC Balcatta community hub. They're enjoying a fulfilled and golden era of their time.
The fragrance of inks floats in the air with every stroke as the Chinese characters take shape with much love and devotion, providing a rich cultural experience for our guests at this year's Longevity Luncheon event.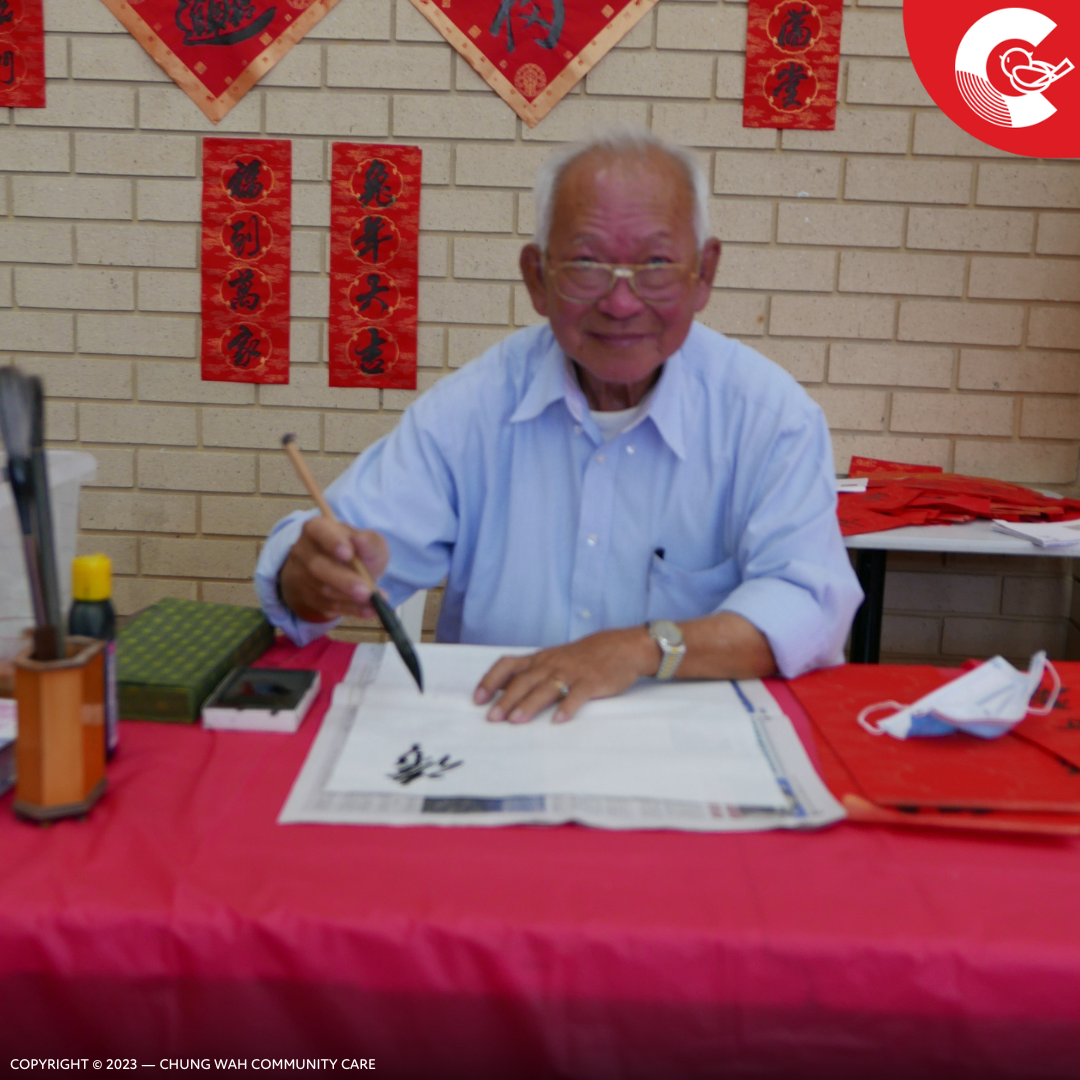 Chung Wah has been servicing the WA community since 1909, dedicated to improving the quality of life of individuals from diverse backgrounds. Moreover, Chung Wah CC has over 35 years of professional care experience helping seniors and people with disability improve their well-being and better integrate into the community. In 2023, we're promoting our theme, Embrace, Elevate & Flourish, and build a better community for all.