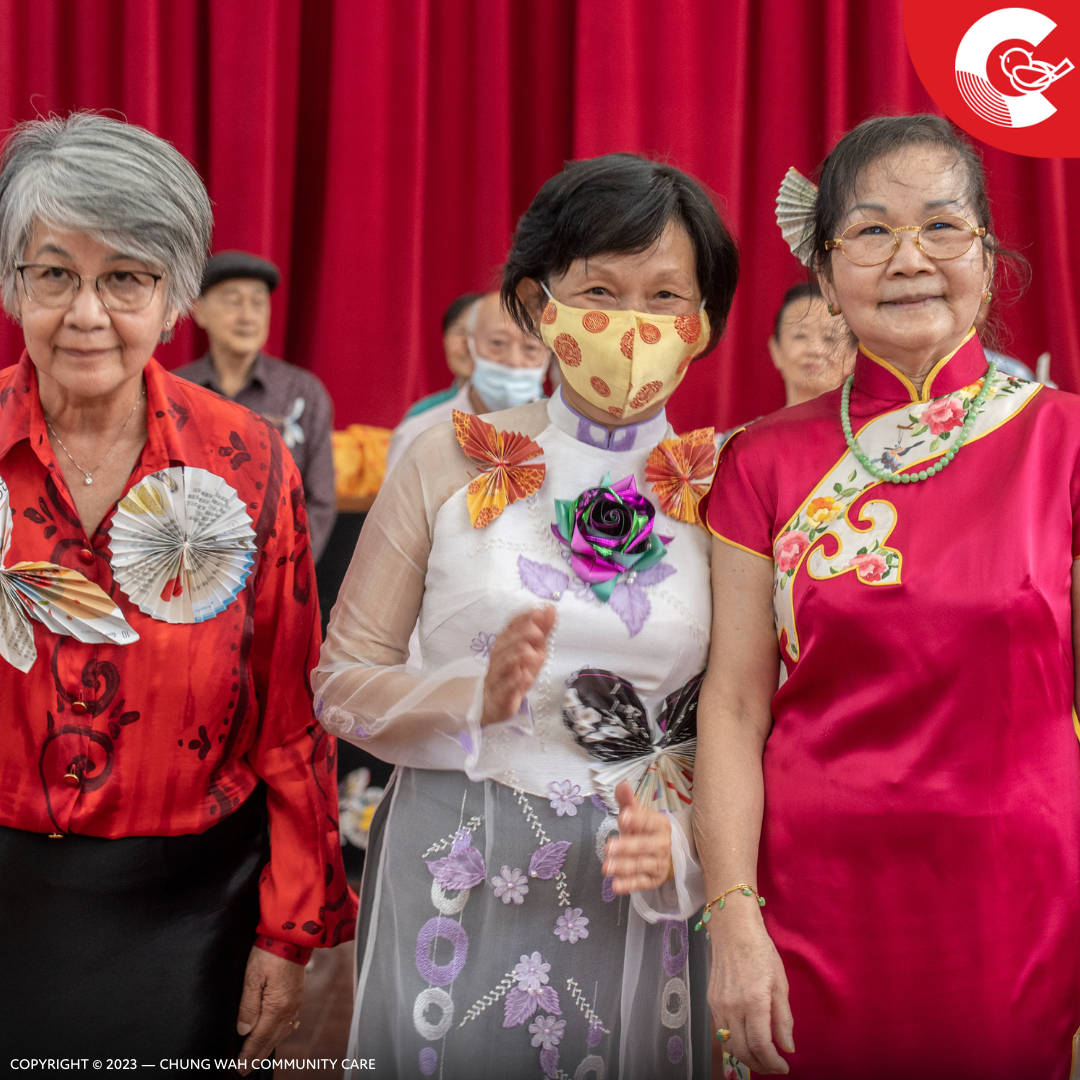 Chung Wah Community Care (Chung Wah CC) hosts various events, particularly during important holidays and culturally significant celebrations. These special occasions are not only opportunities for seniors to play dress up but also a way to maintain good health.
What could this mean? The state of well-being is a multifaceted phenomenon, and ageing well by being joyous, staying independent and cherishing every moment. So, let's spice up your life by adding colours and spreading beauty that can lighten the mood and increase energy and vitality. See for yourself! The process of putting on make-up, every stroke of eye shadow glitter on the eyes and a pretty pink blush on the cheek can put a smile on your face. When one is deliberately dressed up, it stimulates the brain to strengthen the mind - boost memory and thinking skills. In addition, there's also the muscle strength and flexibility involved in dressing up.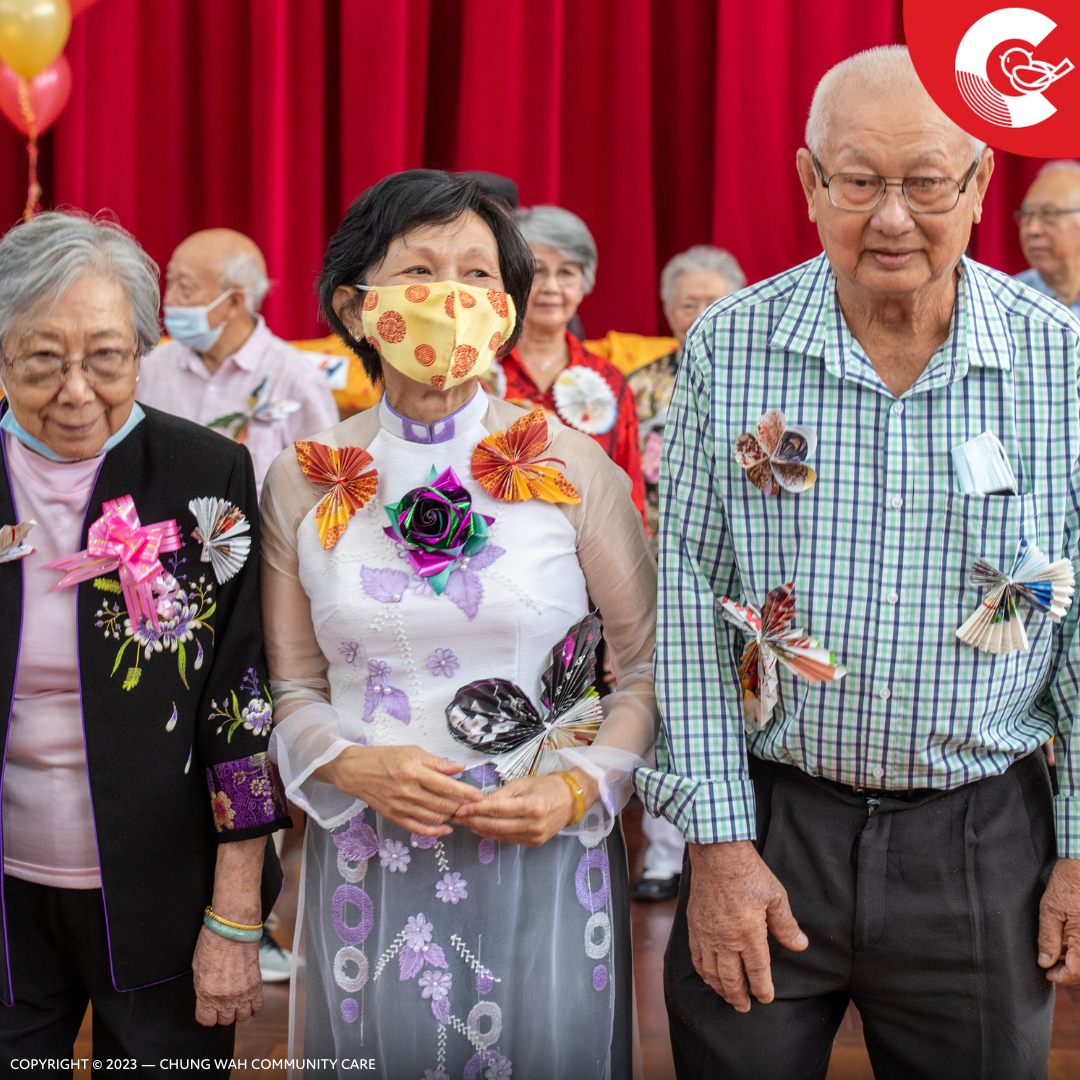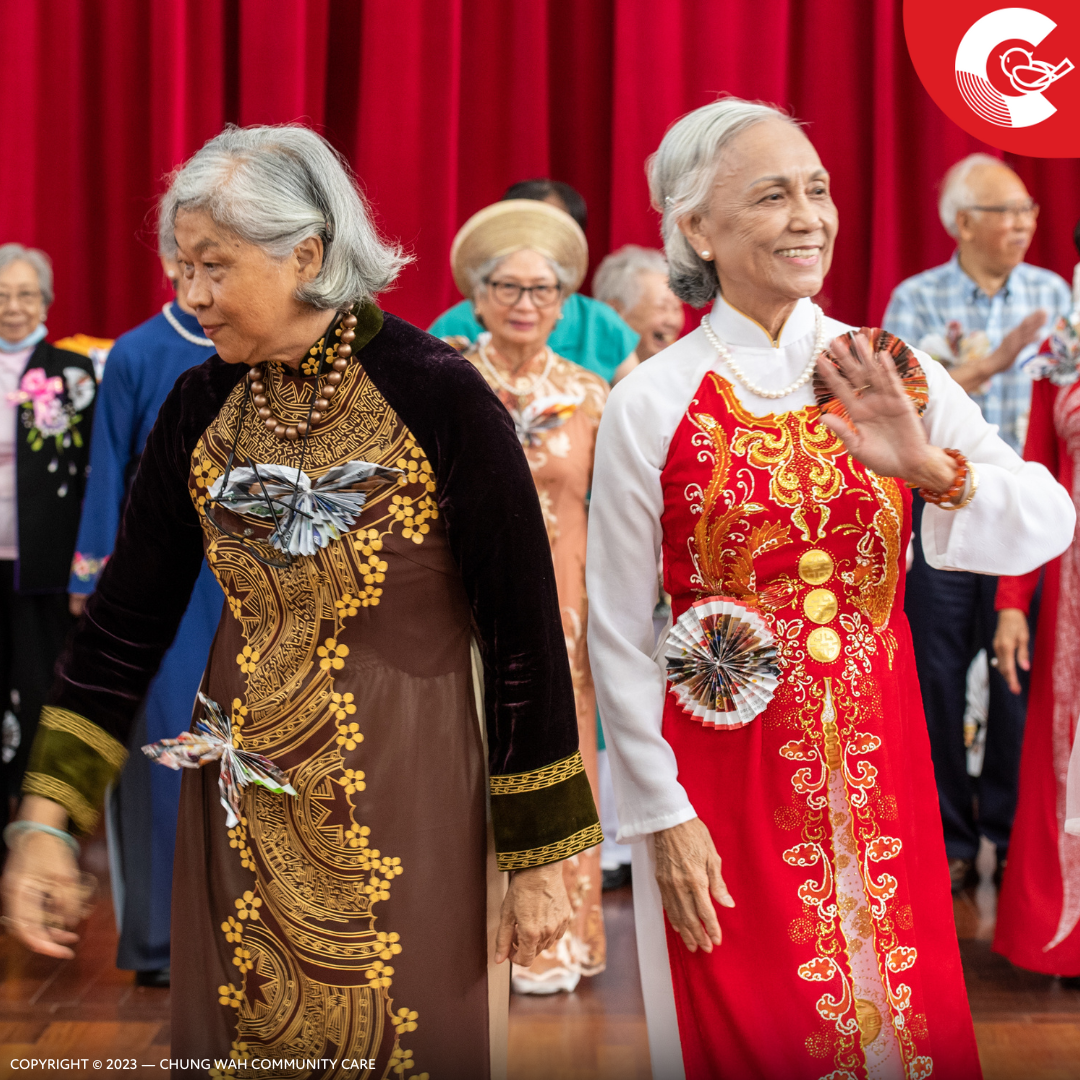 Have you been following Chung Wah CC's fashion shows? We noticed our seniors at this year's Longevity Luncheon are in a happier state of mind. We also incorporate some hand-made decorative ornaments for a stylish look. Their catwalk is light and fun. It can be easy to overlook the process of playing dress-up. The hand-made elements in the workshops are an excellent workout for the brain, stimulating memory and preventing Alzheimer's. Another added benefit of hands-on activity is reducing stress and anxiety. Occasionally, we connect the theme with social events such as the recent Lunar New Year Longevity Luncheon. Seniors utilised recycled paper to decorate pieces of artwork at their workshops. Overall, various elements of the activities can enhance seniors' self-esteem, confidence, and self-respect.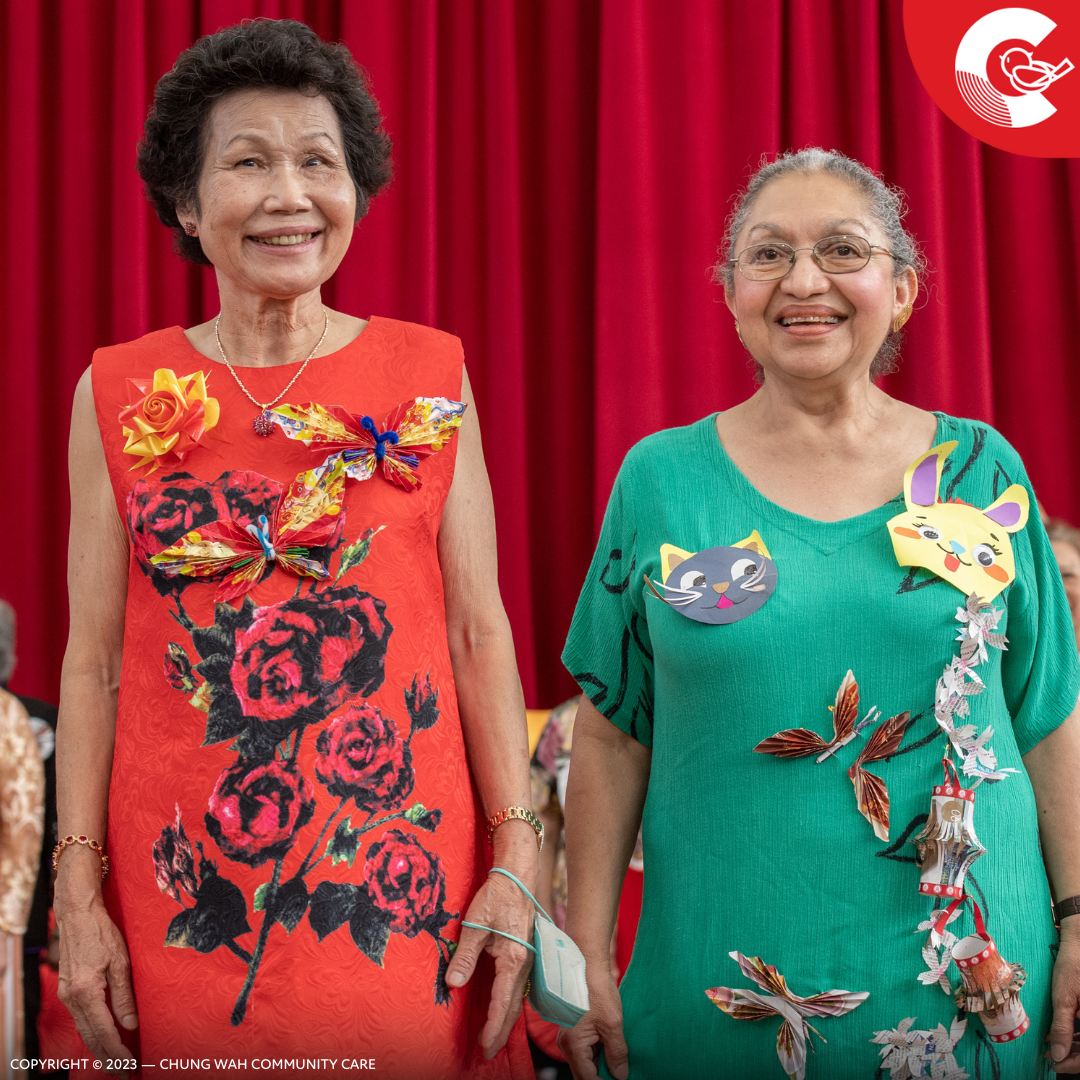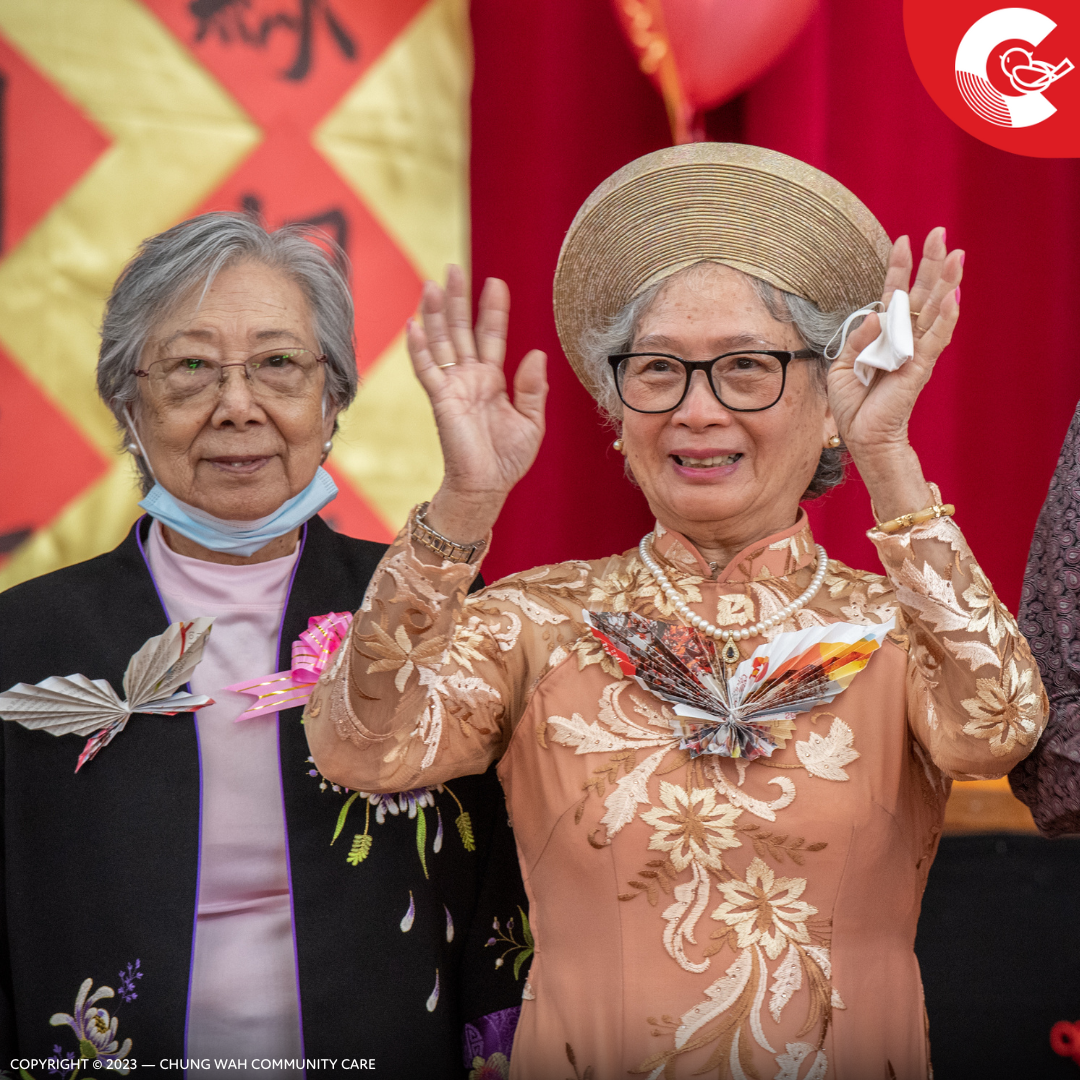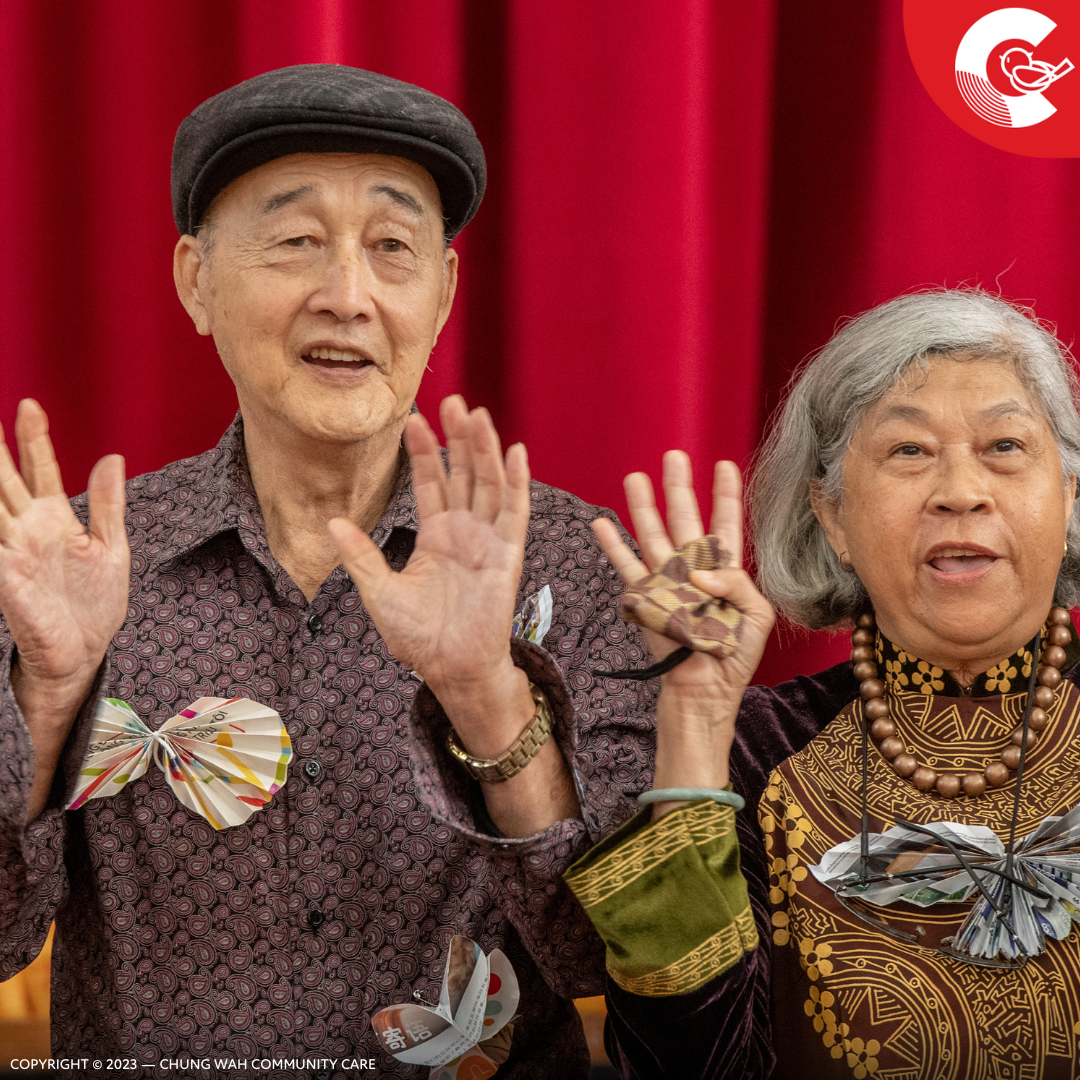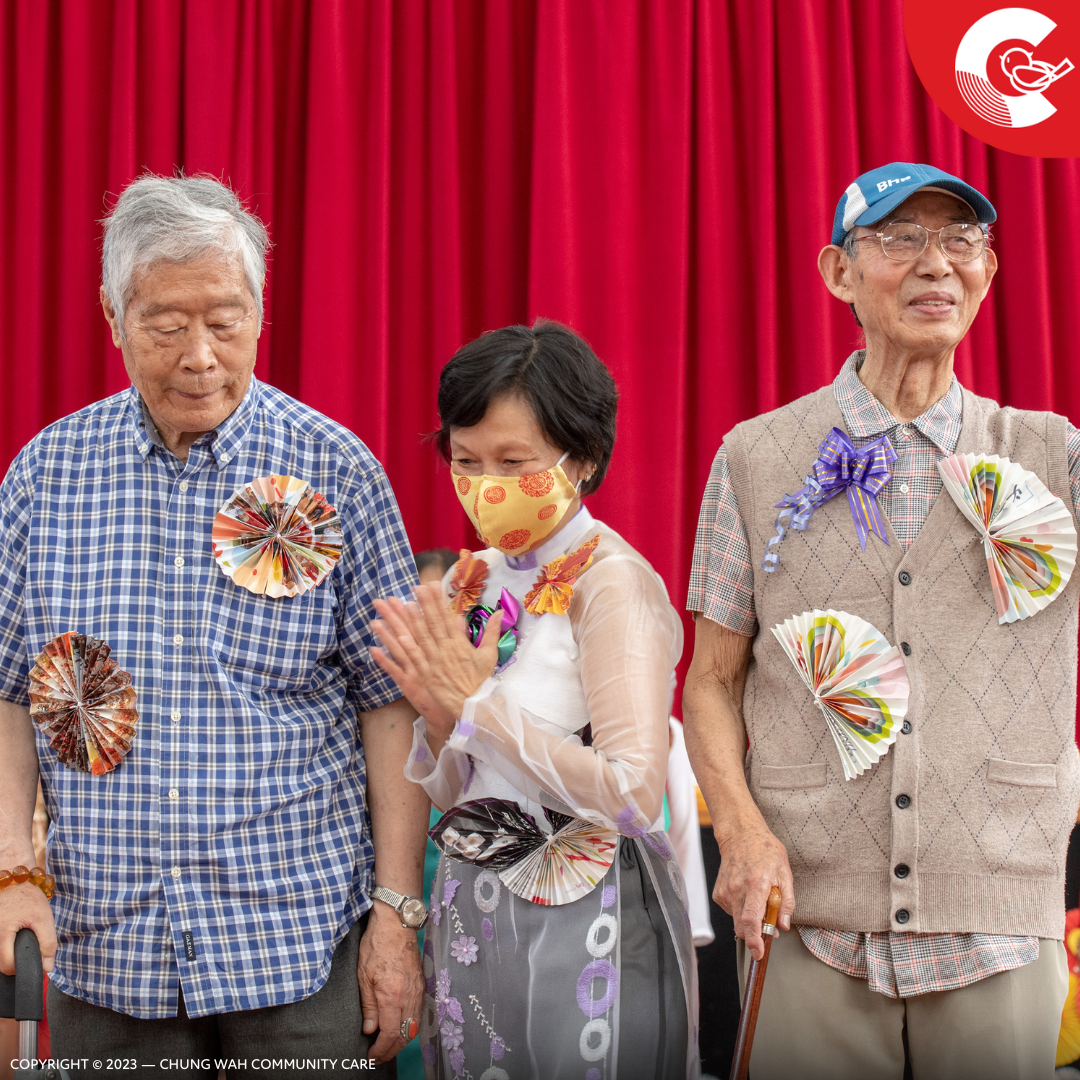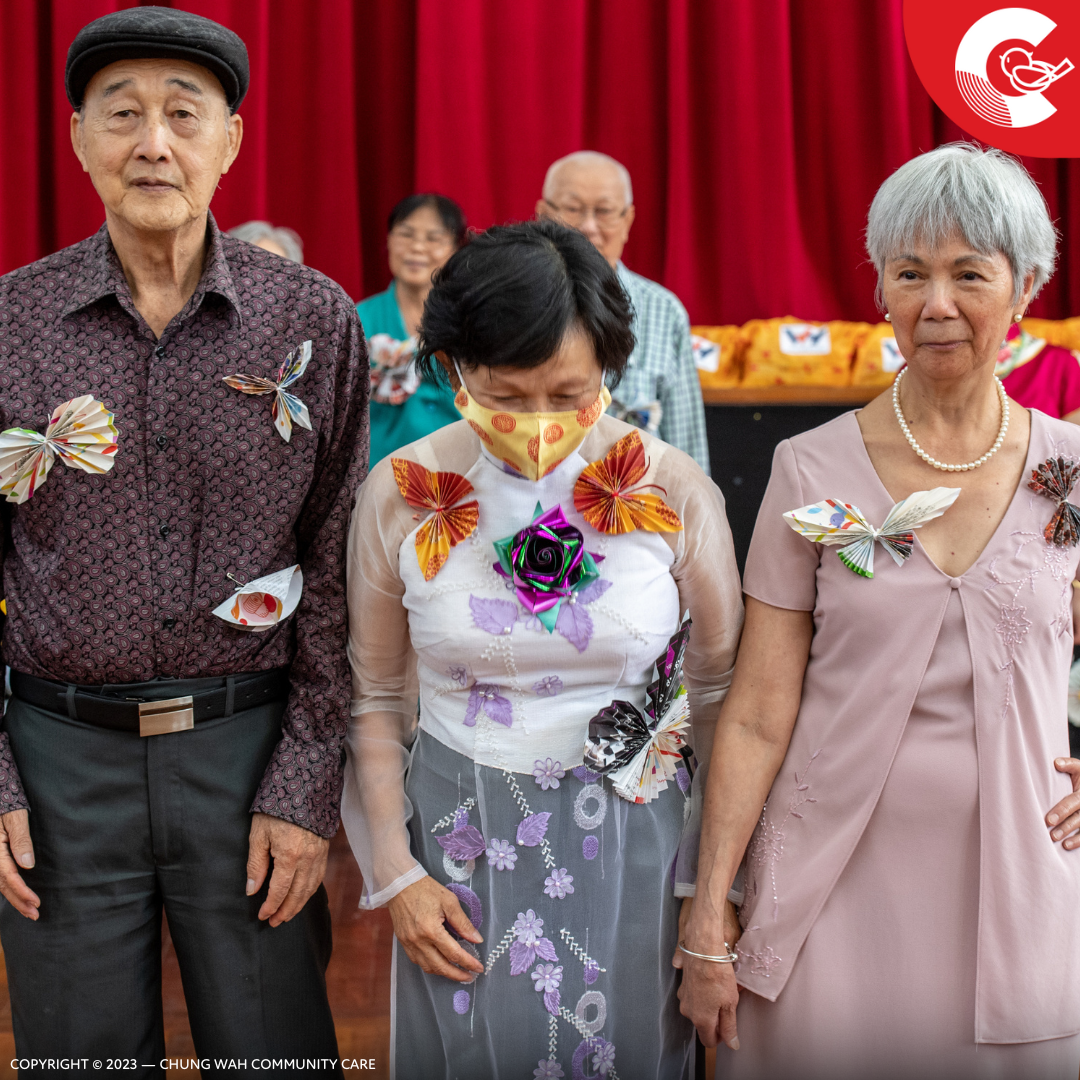 Chung Wah has been servicing the WA community since 1909, dedicated to improving the quality of life of individuals from diverse backgrounds. Moreover, Chung Wah CC has over 35 years of professional care experience helping seniors and people with disability improve their well-being and better integrate into the community. In 2023, we're promoting our theme, Embrace, Elevate & Flourish, and build a better community for all.