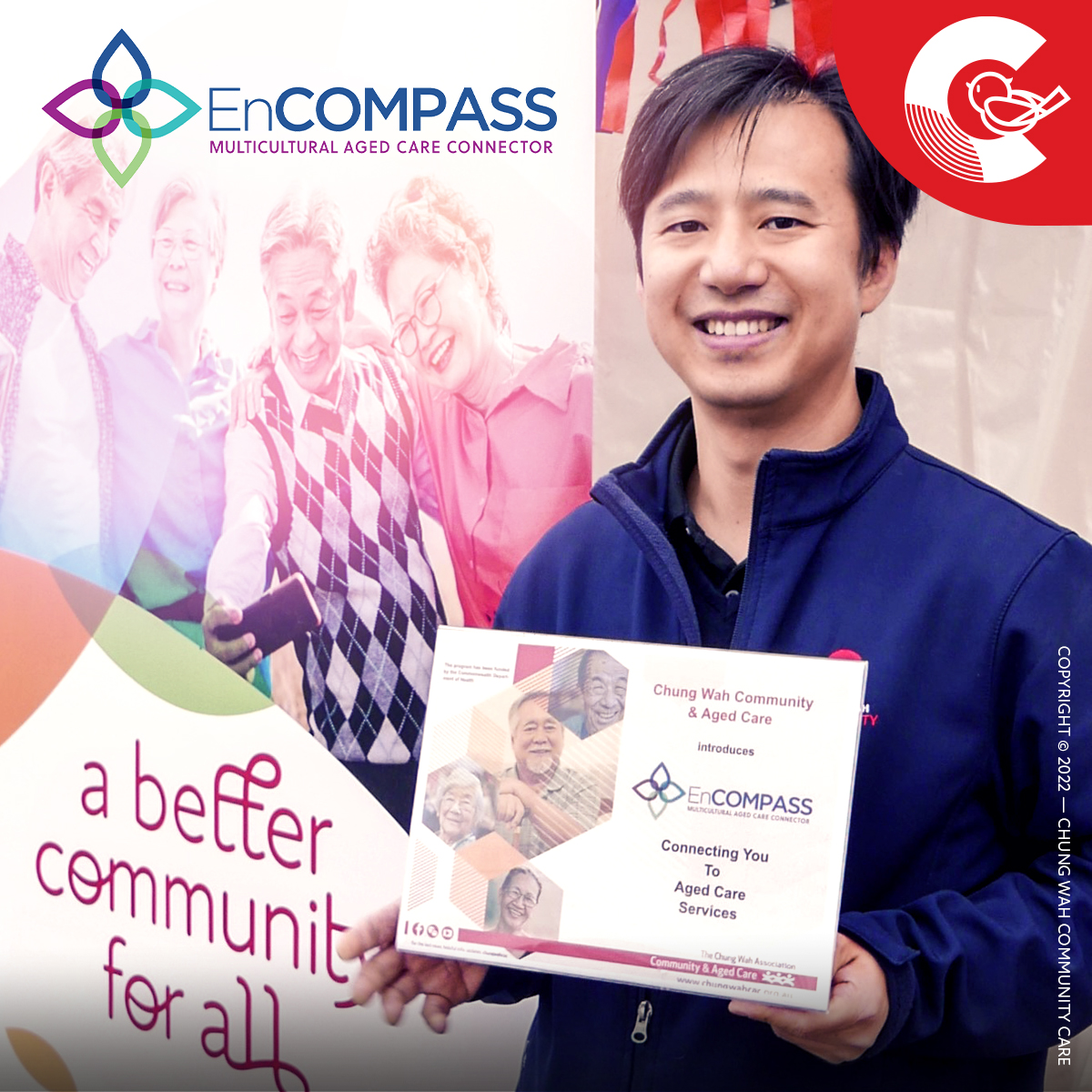 On 29th October, the Filipino Australian Club of Perth Inc (FACPI) hosted a grand carnival at Bedford. It is also commonly known as The Grand Filipino Fiesta.
In fact, the Spanish influence on Filipino culture was profound in the 16th century. Fiesta is about the celebration of a city or province's patron saint. Traditionally, the fiesta is also a celebration of joy where people enjoy the delicious authentic Filipino cuisine and culture. Here in Perth, fiesta provides a platform for the local Filipino Australian to gather together.
Chung Wah CAC was invited to this year's fiesta to disseminate our 2022 theme, "Branching Together", and this was also an excellent opportunity to promote the government initiative such as the EnCOMPASS programme.
The EnCOMPASS programme is designed to provide seniors, primary carers, and community members with information and assistance accessing government-funded "MyAgedCare" services. EnCOMPASS is a multicultural Aged Care Connector program between FECCA and local community organisations across all States and Territories in Australia, a partnership of 22 organisations, including Chung Wah CAC. The main objective is to provide individual navigational support to seniors and caregivers of Culturally and Linguistically Diverse (CaLD) backgrounds in aged care services to meet their needs. Many of our seniors come from non-English speaking backgrounds, which can be a real challenge when accessing and navigating the My Aged Care platform. Chung Wah CAC speaks your language and understands your culture. We provide free My Aged Care information and superior quality services. For more detailed information, please contact us at (08) 9328 3988 or
This email address is being protected from spambots. You need JavaScript enabled to view it..
Since 2019, Chung Wah CAC has accumulated extensive experience by participating in the "Aged Care System Navigator" program to promote the government-subsidised platform "My Aged Care" with seminars and personal counselling services. As a result, we are confident in helping those in need. In addition, our Chung Wah CAC staff, support workers and volunteers are proficient in English and over 20 Asian languages. We believe that with these unique advantages, our organisation can provide quality services to the community in achieving happier and healthier ageing goals while continuing to build a better community for all.